In the human body, glutathione mainly plays the roles of fighting free radicals, detoxifying exogenous substances, reducing vitamin C, protecting DNA, regulating cell proliferation and apoptosis, regulating immune function and fibrogenesis. Much better than general antioxidants.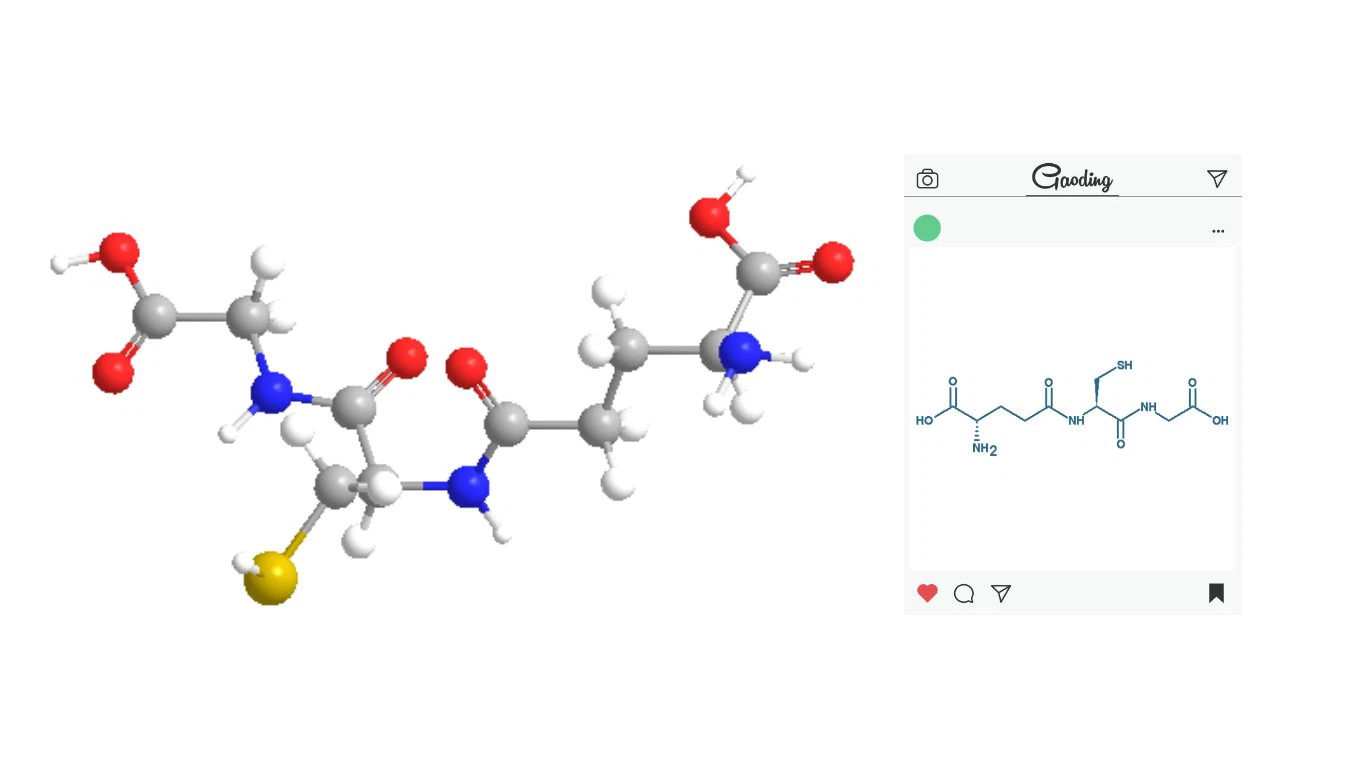 L-Glutathione Reduced(C10H17N3O6S)

CAS

70-18-8

Appearance

White or almost white powder

Assay

99% min

Chlorides

Not more than 200 ppm

Sulfates

Not more than 300 ppm

Ammonium

Not more than 200 ppm

Iron

Not more than 10 ppm

Arsenic

Not more than 2 ppm

Heavy metals

Not more than 10 ppm

Cadmium (Cd)

Not more than 1 ppm

Lead (Pb)

Not more than 3 ppm

Mercury (Hg)

Not more than 1 ppm

Sulfated ash

Not more than 0.1%

Loss on drying

Not more than 0.5%

Shelf Life

Two years when properly stored.
Imbalanced glutathione is often associated with a variety of diseases, such as cancer, aging, cystic fibrosis, cardiovascular, inflammatory, immune, metabolic, neurodegenerative diseases.
What are the recommended proven benefits of glutathione?
1. Beneficial for immune function
The immune system is a complex combination of immune cells that help protect the body from infectious pathogens (bacteria, viruses, fungi, parasites) and other harmful substances in the environment.
Once the immune function degenerates, there will be a poor response to vaccines, an increase in self-antigens, a gradual loss of the ability to recognize foreign antigens, and an increased chance of infection and chronic disease.
A preliminary clinical study (4 weeks in 12 healthy adults) indicated that administration of the lipid form of glutathione (liposomal GSH), in addition to increasing blood and cellular glutathione levels, reduced oxidation Stress and improve immune function indicators (lymphocytes and natural killer cells).
2. Beneficial for NAFLD
Non-alcoholic fatty liver disease refers to liver metabolic diseases not caused by alcohol, drugs or genetics. It is mainly related to eating habits and sedentary lifestyles. The prevalence rate in Western countries is about 20%-30%.
In addition to causing liver inflammation, NAFLD also significantly increases the incidence of type 2 diabetes and cardiovascular disease.
One study (4 months in 34 patients with nonalcoholic fatty liver disease) indicated that oral glutathione helped reduce alanine aminotransferase (ALT, liver function index), control of attenuation parameters (CAP, liver fat accumulation), free fatty acids and ferritin levels.
3. Beneficial for Cystic Fibrosis
Cystic fibrosis is an autosomal recessive disorder caused by mutations in the CFTR gene.
The common symptoms of cystic fibrosis are abnormal thick secretions in the respiratory tract and pancreatic duct, causing obstruction, inflammation, tissue damage and even organ failure. Among them, obstructive pulmonary disease is the most deadly. Others such as sweat glands, hepatic bile ducts, male reproductive system and The gut may also be affected.
A randomized, double-blind, controlled study (24 weeks in 70 cystic fibrosis patients) showed that oral reduced glutathione (reduced L-glutathione) improved growth status (eg, weight, height, BMI) and Intestinal inflammation.