Oxidation is the main factor that induces various skin problems, including skin relaxation, wrinkles, photodamage, induced inflammation, and abnormal pigmentation. Therefore, antioxidants are a very important way to protect the skin and an important way to be considered in the development of effective skin care products. .
The factors that cause oxidation are endogenous and exogenous. On the endogenous side, cells generate a large amount of free radicals while producing energy in the cell mitochondria. If these free radicals cannot be removed in time, they will damage cell membranes, proteins, DNA, etc., resulting in cell damage and even death, thereby accelerating aging. In terms of exogenous sources, light such as ultraviolet rays and blue light in light irradiation stimulates skin cells, which will induce the production of free radicals, thereby causing oxidative damage to the skin, so anti-oxidation is very important.
Coenzyme Q10 is an important antioxidant and free radical scavenger. It is the coenzyme of at least 3 mitochondrial enzymes in mitochondria. As part of the mitochondrial respiratory chain, it is embedded in mitochondrial inner membrane lipid bimolecules. On the one hand, it is involved in the body. The production of energy ATP enhances cell vitality, and on the other hand, it acts as an antioxidant by transferring electrons, scavenging oxygen free radicals, protecting cells and reducing oxidative damage.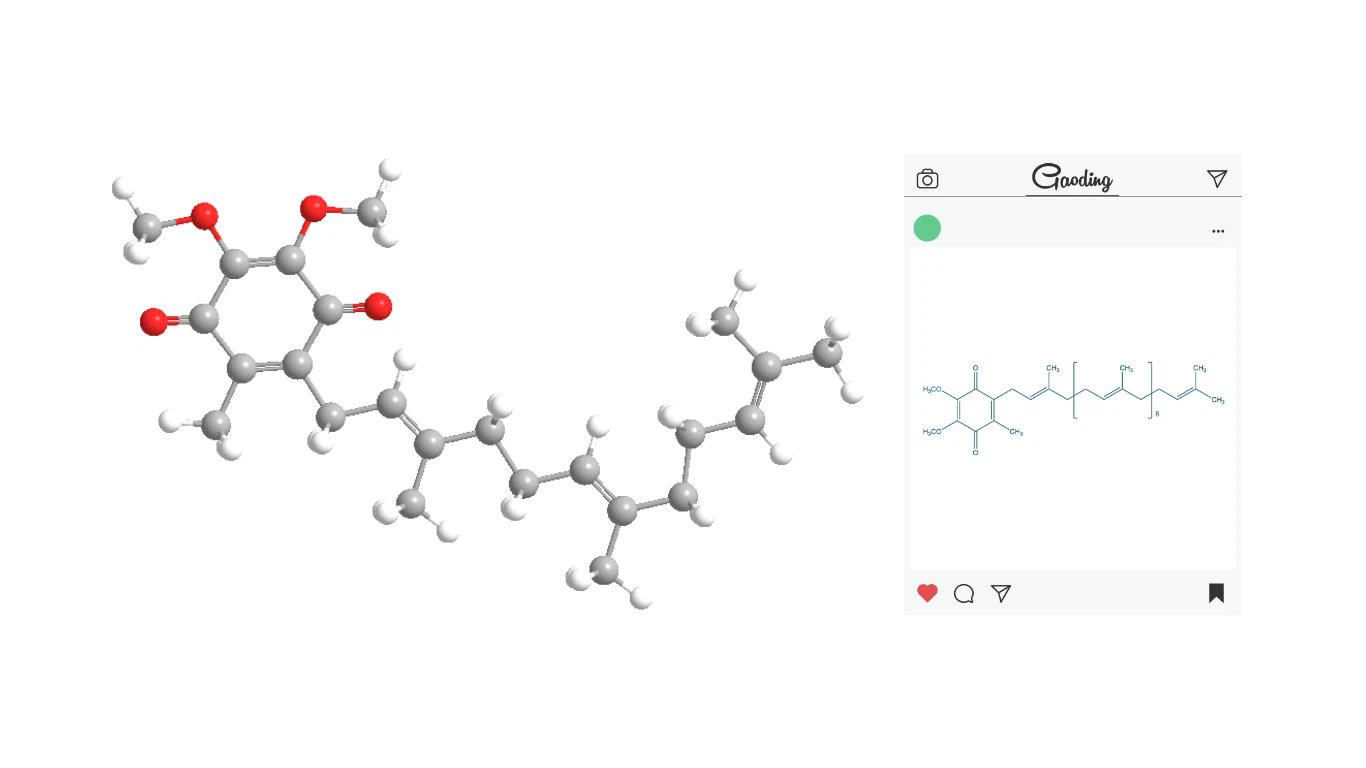 Coenzyme Q10(C59H90O4)

CAS

303-98-0

Appearance

Yellow to orange-yellow powder

Assay

≥98.0%

Loss on drying

Not more than 1%

Heavy Metal

Not more than 10ppm

Application

Raw material、medicine

Shelf Life

24 months when properly stored.
For the skin, coenzyme Q10 can resist oxidation, improve mitochondrial function, and reduce light damage; it can maintain and repair the epidermis, promote collagen synthesis, and reduce collagen damage, thereby effectively preventing skin aging and reducing wrinkles; it also inhibits melanin synthesis (whitening). ) and other functions, it is a skin care ingredient with multiple skills.
Dr. Hope's research group has also published a specific report on "Coenzyme Q10 has an improving effect on wrinkles". 20 middle-aged and elderly volunteers applied Coenzyme Q10 around the eyes every day. After 6 months, the depth of fine lines was reduced by about 27% and the area was reduced by about 28%. Therefore, it can be proved that Coenzyme Q10 can inhibit the production of coenzymes that decompose collagen. , Play the role of maintaining the skin's richness and elasticity, and it can also increase the content of the moisturizing ingredient hyaluronic acid to improve the skin's moisturizing effect.