Current research believes that there are nine major signs affecting human aging, which are:
·DNA damage leads to genomic instability
·Telomere wear
·Mitochondrial dysfunction
·Stem cell exhaustion
·Nutritional sensory disorders
·Cell communication changes
·Protein denaturation
·Cellular senescence
·Cpigenetic changes
After hundreds of years of research, it has been found that NAD+ can repair DNA damage, lengthen telomeres, activate mitochondria, activate Sirtuins longevity proteins 1-7, and "turn off" genes that accelerate the aging process. It is widely present in various organs of human beings and participates in thousands of reactions. It is not only an important coenzyme involved in the human tricarboxylic acid cycle, and involved in energy synthesis; it is also the only substrate for DNA repair enzyme PARP, longevity protein Sirtuins, and cyclic ADP ribose synthase CD38/157.
However, the content of NAD+ in the human body is limited, and after the person matures, it will decrease year by year with age. Since the molecule of NAD+ is too large, direct supplementation cannot be absorbed by the human body, so it is necessary to supplement a precursor with a smaller molecule to achieve this purpose, and NMN is one of the precursors. Others include niacin, tryptophan, Niacinamide, NR.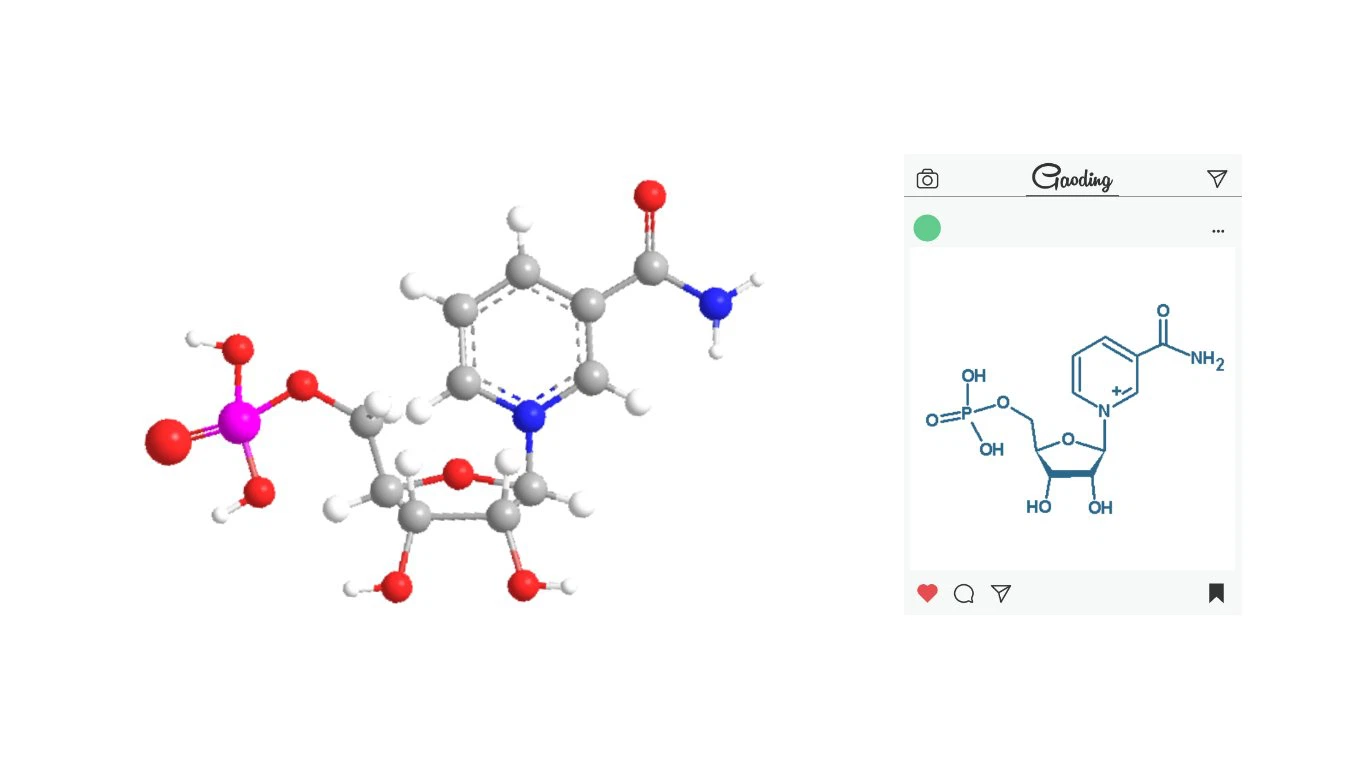 β-Nicotinamide Mononucleotide(C11H15N2O8P)

CAS

1094-61-7

Appearance

White or almost white powder

Assay

99% min

Loss on drying

Not more than 0.5%

Heavy Metal

Not more than 10ppm

Chlorides

Not more than 200 ppm

Sulfates

Not more than 300 ppm

Iron

Not more than 20 ppm

Arsenic

Not more than 1 ppm

Bulk density

Not less than 0.15g/ml

Shelf Life

Two years when properly stored.
NMN can be directly converted into NAD+ after catalysis, which is absorbed very quickly in the body and can rapidly increase the level of NAD+ in the blood, liver and other organs. In theory, supplementing NAD+ is one of the effective means of delaying aging, and scientists are constantly advancing related research. For now, the most effective way to supplement NAD+ is NMN.