S-Adenosyl-L-Methionine (SAMe) exists in the nucleated cells of all organisms, participates in a variety of important biochemical reactions, and has a variety of effects on the human body. At present, SAMe is known to have the functions of transmethylation, transsulfurization, transpropylamine, etc. It is also the precursor or substrate of important substances such as cysteine, taurine, glutathione (GSH), and coenzyme A.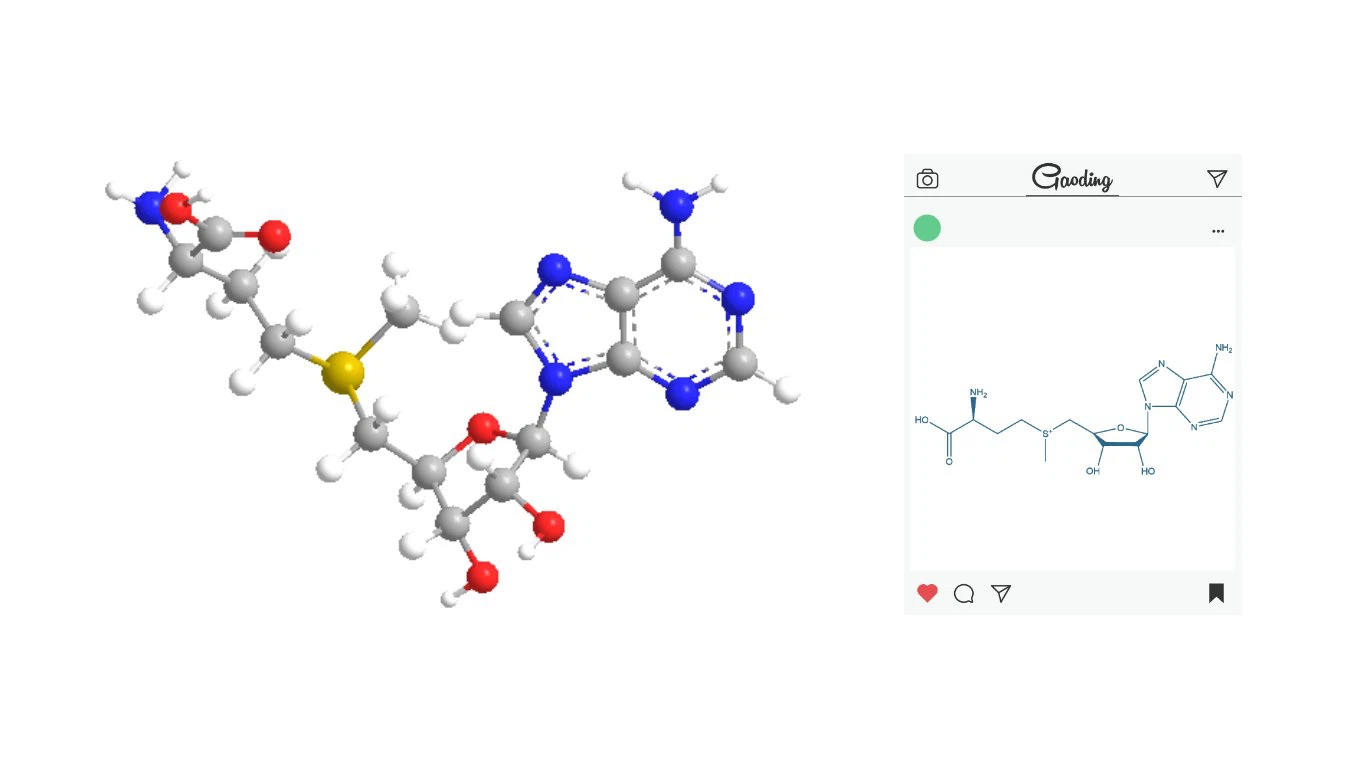 S-Adenosyl-L-methionine(C22H34N6O16S4)

CAS

97540-22-2

Appearance

White powder

Assay

≥98.0%

Loss on drying

Not more than 2%

Heavy Metal

Not more than 10ppm

Application

Raw material、medicine

Shelf Life

24 months when properly stored.
SAMe has been widely used in the clinical treatment of liver diseases. In recent years, a large number of basic and clinical studies have shown that SAMe can effectively inhibit depression, Alzheimer's disease (AD), schizophrenia, The development of neuropsychiatric disorders such as epilepsy, migraine, Down syndrome and post-concussion sequelae, improving disease outcomes. SAMe has been available as an over-the-counter (OCT) drug in the United States since March 1999 and is an effective dietary supplement.
Features
1. Promote bile secretion, promote bile synthesis and flow, and promote the excretion of bile acids into the bile excretion system;
2. The function of bile dynamics restores biliary motility and the physiological process of bile transport to the gallbladder and duodenum;
3. Promote regeneration to promote the regeneration and proliferation of liver cells, and improve the survival rate of patients with liver cirrhosis;
4. The neuroprotective effect activates the synthesis of neurotransmitters and promotes the transmission of the compounds;
5. The antioxidant effect regulates the synthesis of glutathione, protects liver damage caused by toxic substances, reduces the accumulation of collagen in the liver, and activates the regeneration process;
6. Detoxification promotes glutathione synthesis and neutralizes toxic substances;
7. Antidepressant can synthesize a variety of neurotransmitters and serotonin, thereby improving depression.