Modern biology and medicine have proved that glutathione in the human body can affect the function of various organs of the human body, especially the liver, kidneys, lungs, skin and immune system. Glutathione is involved in many important functional activities in cells, such as cell repair, production of red blood cells, enzymes, antibodies, and hormones. Glutathione can activate a variety of enzymes, such as sulfhydrylase, coenzyme, etc. in the body, thereby promoting the metabolism of carbohydrates, fats and proteins, affecting the metabolic process of cells, and is an important regulatory metabolite in cells.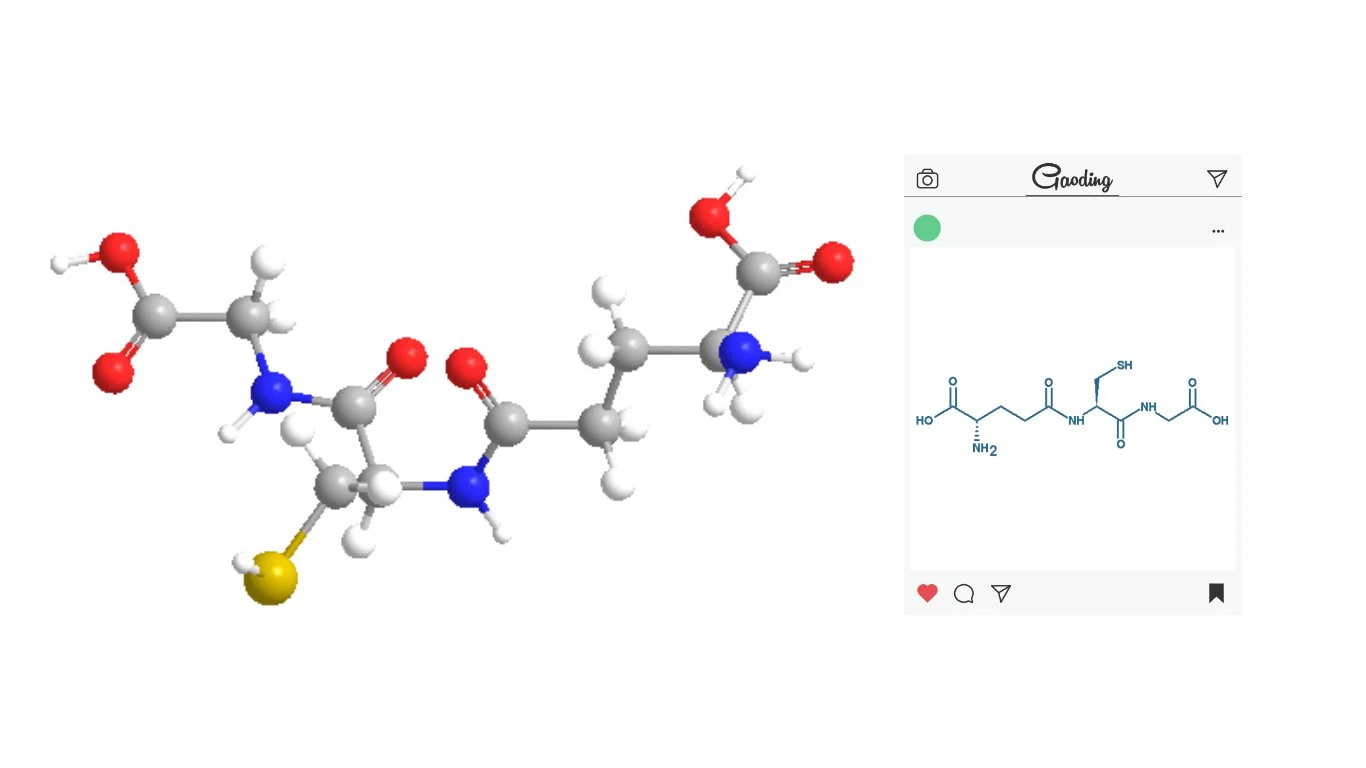 L-Glutathione Reduced(C10H17N3O6S)

CAS

70-18-8

Appearance

White or almost white powder

Assay

99% min

Chlorides

Not more than 200 ppm

Sulfates

Not more than 300 ppm

Ammonium

Not more than 200 ppm

Iron

Not more than 10 ppm

Arsenic

Not more than 2 ppm

Heavy metals

Not more than 10 ppm

Cadmium (Cd)

Not more than 1 ppm

Lead (Pb)

Not more than 3 ppm

Mercury (Hg)

Not more than 1 ppm

Sulfated ash

Not more than 0.1%

Loss on drying

Not more than 0.5%

Shelf Life

Two years when properly stored.
Anti-oxidize effect
As an important antioxidant in the body, glutathione plays an important role in the body's defense system. Its main function is to remove excess oxidative free radicals in the human body, which can prevent many diseases caused by free radicals and aging related.
Improve immunity
Glutathione can activate and protect immune cells, enhance the immune function of the human body, prevent diseases and strengthen the body, and delay aging. It is a vital immune enhancer. Supplementing a sufficient amount of glutathione is essential for improving human immunity, preventing disease and anti-aging, and protecting physical health.
Detoxification and liver protection
Glutathione is an important detoxifier in the human body, which can help the liver to eliminate various toxins, thereby protecting the liver. Glutathione has a strong protective effect on symptoms such as leukopenia caused by radiation and radiopharmaceuticals. Glutathione is an important component involved in liver detoxification in the human body. It can combine with toxic compounds, heavy metal elements or carcinogens that enter the human body, and promote their excretion from the body, thereby detoxifying and detoxifying, and improving the health of the body's internal environment. At the same time, glutathione also has a strong hangover function.