NMN is the direct premise substance of the "anti-aging factor" coenzyme I (NAD+). After the human body eats NMN, it can restore NAD+ levels, activate longevity protein Sirtuins, maintain normal gene expression, improve energy metabolism disorders induced by mitochondrial inhibitors, and keep cells young Vitality, preventing the physiological aging caused by age.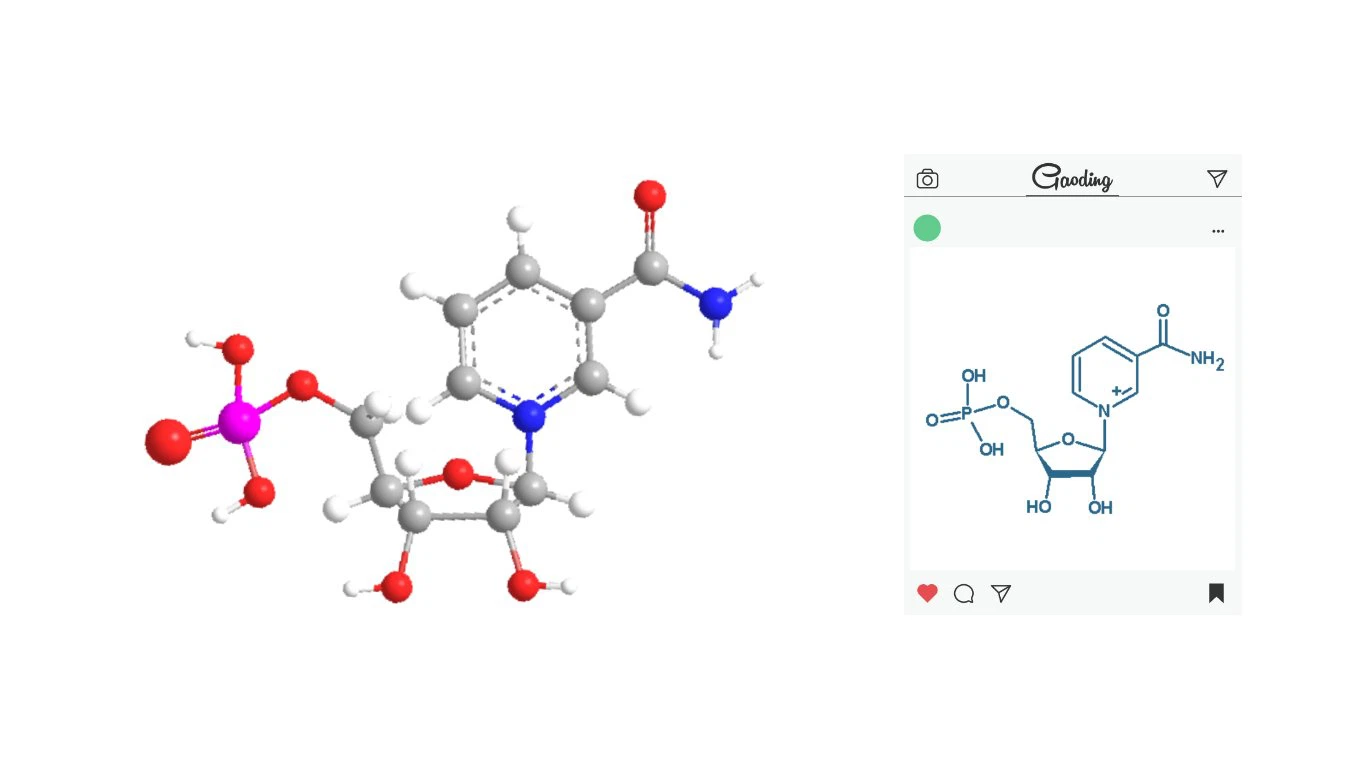 Product description of NMN powder:
Bulk Powder Nicotinamide Mononucleotide(C11H15N2O8P)

CAS NO.

1094-61-7

Appearance

White or almost white powder

Assay

99% min

Loss on drying

Not more than 0.5%

Heavy Metal

Not more than 10ppm

Chlorides

Not more than 200 ppm

Sulfates

Not more than 300 ppm

Iron

Not more than 20 ppm

Arsenic

Not more than 1 ppm

Bulk density

Not less than 0.15g/ml

Shelf Life

Two years when properly stored.
Is it worth it to take NMN?
NMN's scientific research results on various organ systems of the body are frequently published, and it helps people's health in terms of anti-aging and health preservation.
1. Supplementing NMN to increase NAD+ content can increase SIRT1 level, regulate biological clock, and restore normal circadian rhythm; it can reduce insomnia and dreaminess, improve sleep quality, and improve endocrine, etc.
2. Supplementing NMN increases the level of NAD+ in the body, which can effectively increase the synthesis of energy molecule ATP, thereby reducing the death of dopaminergic neurons, helping to maintain the level of dopamine in the brain, improving mood, increasing blood supply to the brain, and alleviating brain decline caused by depression. Improve stress resistance and keep a clear mind.
3. Supplementing NMN to increase the NAD+ level in the body can rejuvenate cells, improve skin self-repair ability, activate basal cell mitochondrial function, accelerate skin metabolism, promote the decomposition of melanin, maintain skin health, delay skin aging, and make skin fairer, brighter, softer and more delicate .
4. NMN can replenish NAD+ in the body, increase the formation of skeletal muscle and mitochondrial oxidative metabolism, improve energy levels and reaction speed, promote fat decomposition, and increase exercise endurance.
5. Supplementing NMN can also eliminate or alleviate various sub-health problems, such as chronic fatigue, poor sleep, and decreased vision.
About us
GSH BIO-TECH is an innovative high-tech enterprise with enzyme catalysis technology in the field of synthetic biology as the core and cross-application of multidisciplinary technologies. We are a professional manufacturer of raw NMN powder. We have our own laboratory and three production bases. We produce NMN by enzymatic method, which is green and excellent, with high purity and high bioavailability. All production is under GMP regulations and Under the traceable quality control system. Should you have interests in us, please don't hesitate to get in touch with us,we will be pleased to supply any further information you require.
Product Line

Our Services
1. Good knowledge on different market can meet special requirements.
2. Real manufacturer with our own factory located in Anhui,China
3. Strong professional technical team ensure to produce the top quality products.
4. Special cost control system ensure to provide the most favorable price.
5. Rich experience in active pharmaceutical ingredients field.
FAQ
Q:Can we print our own logo?
A:Yes,we offer OEM service.
Q: Do you provide sample?
A:Yes,we provide free sample but we don't bear the shipping cost.
Q:What's your products?
A:active pharmaceutical ingredients.
Q:What's the MOQ for your products?
A:Usually 5KG.
Q:What's the payment terms?
A: 100% T/T in advance.