S-adenosyl-L-methionine (SAMe) is a natural substance present in various organisms, which plays an important role in the regeneration and differentiation of liver cells and the sensitivity of liver cells to various injuries.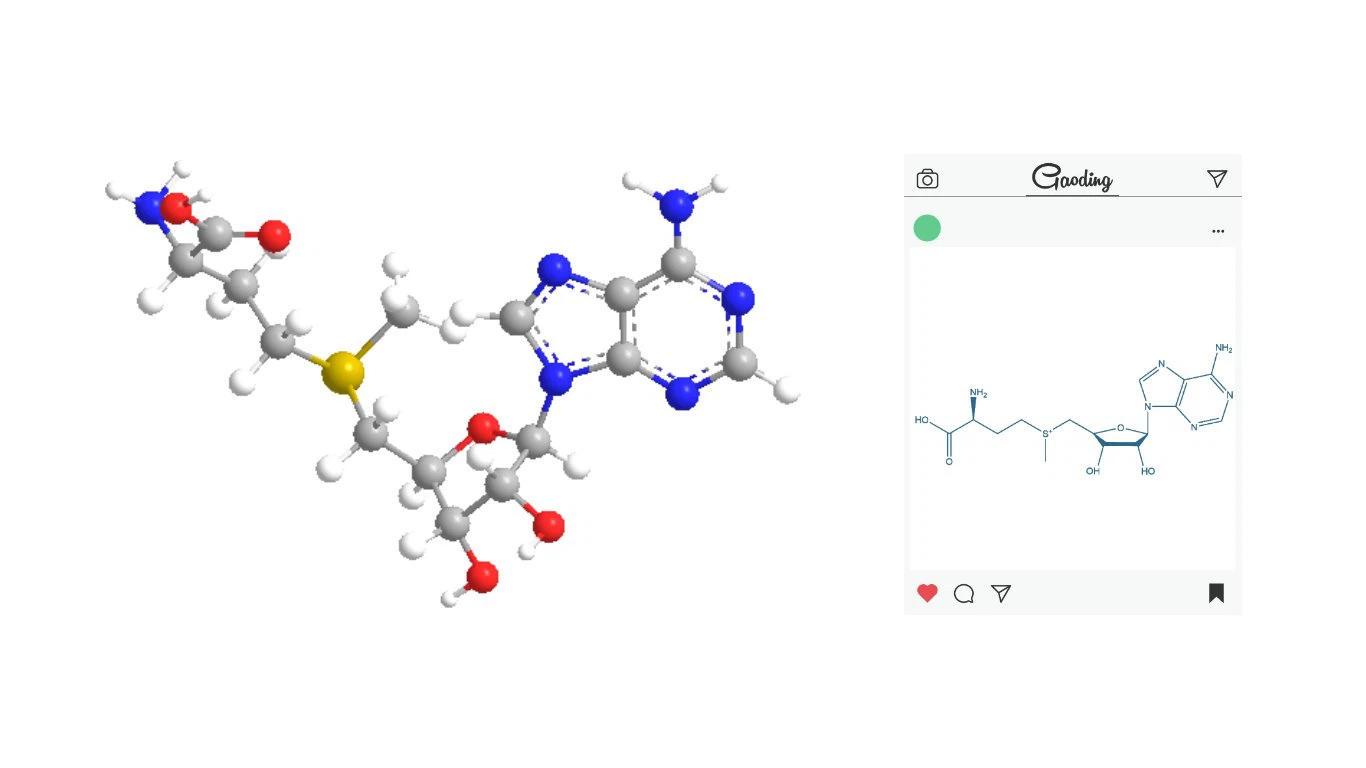 S-Adenosyl-L-methionine(C22H34N6O16S4)
CAS
97540-22-2
Appearance
White fine powder
Assay
≥98%
Heavy metals
Not more than 10 ppm
Loss on drying
Not more than 1%
Application
Raw material、medicine
Shelf Life
24 months when properly stored
About 85% of the methylation reaction and 50% of the methionine metabolism in the human body are carried out in the liver, which shows that the liver is the most important organ for the production and utilization of SAMe. SAMe is involved in numerous biochemical reactions in the body. It is currently known that SAMe has the functions of transmethylation, transsulfurization, transpropylamine, etc., and is also an important The precursor or substrate of a substance.
Its main biological functions include:
(1) SAMe is the most important methyl donor in the body. It has been found that at least 35 methyl transfer reactions require SAMe to provide a methyl group. For example, the methylation of cell membrane phospholipids is beneficial to restore membrane fluidity and sodium pump , Na + -H + transport activity and bile excretion. Inactivate catecholamines and estrogen through methylation, prevent the adverse effects of estrogen on bile and bile salt components, and restore liver Na + -K + -ATPase activity.
(2) SAMe can generate homocysteine through transsulfuration, and then catabolize it to generate cysteine, and regenerate GSH. GSH is an important antioxidant and detoxification substance in organisms, which can promote bile acid through the sulfation pathway Transformation, improving the detoxification function of the bile acid metabolism system.
(3) SAMe can promote the regeneration of liver cells through transpropylamination, and can also prevent or reduce the damage of oxygen free radicals caused by poisons and bile acids to liver cells. As an effective drug for the treatment of intrahepatic cholestasis, SAMe's clinical efficacy has been verified.
Product Line
At present, Anhui GSH Bio-Technology Co.,LTD. has completed the production and research of Citicoline Sodium, and the product pipeline can reach an annual production capacity of 200 tons, realizing the commercial scale production of Citicoline Sodium.
We has always adhered to green environmental protection, technological innovation and global layout. The company is equipped with advanced scientific research equipment and an experienced scientific research team. The enzymatic technology developed by the company has obtained a number of national patents.
Anhui GSH Bio-Technology Co.,LTD. is committed to innovative research and development of high value-added APIs, important pharmaceutical intermediates and cosmetic raw materials, realizing commercial production, and stably and continuously serving global customers.