Glutathione is an innate substance in the human body. The content in the body is the highest in infants and young children, and decreases with age. In nature, it mainly exists in yeast, animal liver, muscle and blood cells. Some plants also contain high glutathione, such as tomatoes.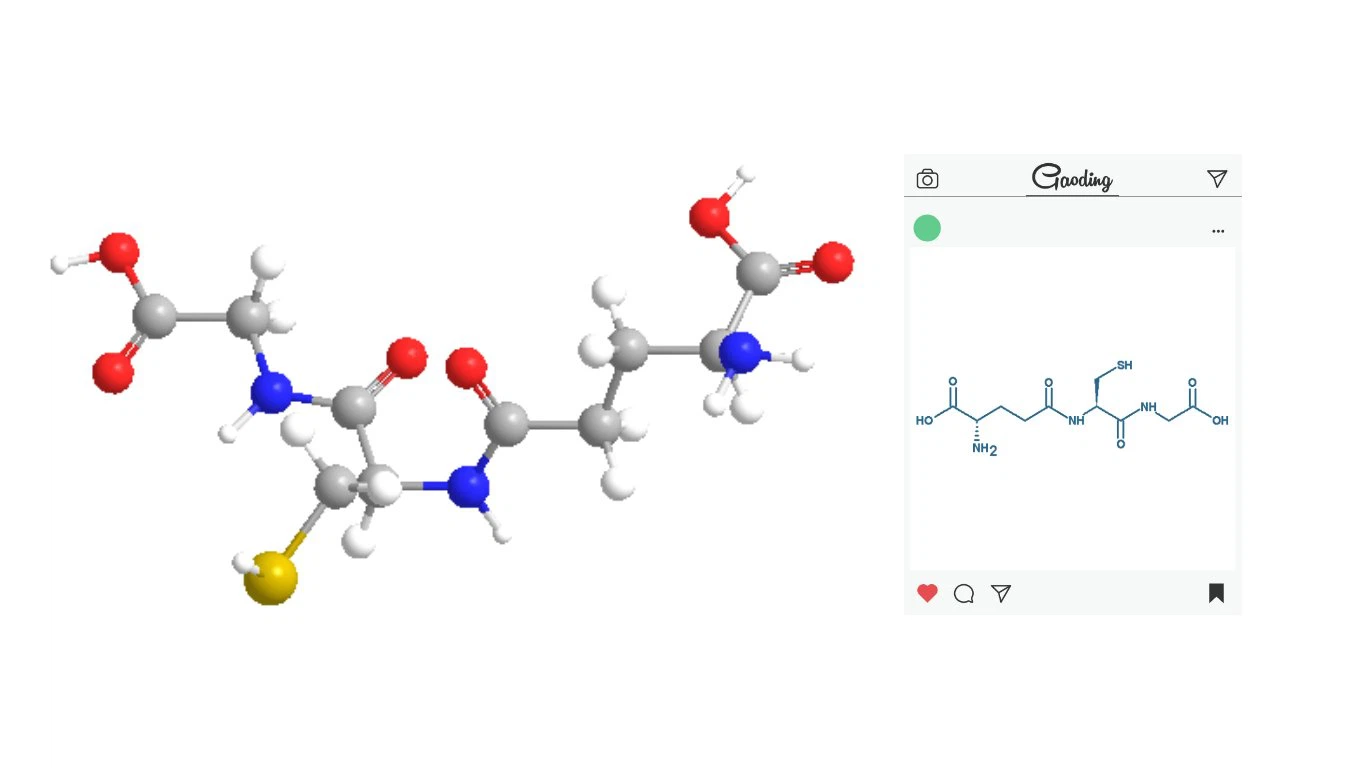 L-Glutathione Reduced(C10H17N3O6S)

CAS

70-18-8

Appearance

White or almost white powder

Assay

99% min

Chlorides

Not more than 200 ppm

Sulfates

Not more than 300 ppm

Ammonium

Not more than 200 ppm

Iron

Not more than 10 ppm

Arsenic

Not more than 2 ppm

Heavy metals

Not more than 10 ppm

Cadmium (Cd)

Not more than 1 ppm

Lead (Pb)

Not more than 3 ppm

Mercury (Hg)

Not more than 1 ppm

Sulfated ash

Not more than 0.1%

Loss on drying

Not more than 0.5%

Shelf Life

Two years when properly stored.
Glutathione is composed of glutamic acid, cysteine, and glycine. It is a tripeptide containing a sulfhydryl group, referred to as GSH, which is the collective name of glutathione Glutathione + sulfhydryl SH. Glutathione plays a central role in clinical detoxification, so it plays a significant role in purifying internal organs.
Glutathione has the effect of whitening and improving skin quality.
The cysteine in glutathione can reduce the activity of tyrosinase. Cysteine is an amino acid containing a sulfhydryl group. The sulfhydryl group has a strong nucleophilic effect. The thiol group can quickly react with dopaquinone to quickly form a colorless dopa derivative, thereby blocking the transformation of dopa into a pigment.
Glutathione interferes with the synthesis of melanin, and its mechanism mainly includes:
1. Directly inhibit the activity of tyrosinase.
2. Free radicals can activate tyrosinase, and glutathione can scavenge free radicals and inhibit the activation of tyrosinase.
3. Make the melanin synthesis pathway lean towards pheomelanin (rather than the melanin that darkens the skin).
To prevent skin aging and poor skin quality, the first task is to have a reasonable work and rest time, a healthy lifestyle, and supplement the body's necessary antioxidants to scavenge free radicals. The biggest external cause of skin darkening and aggravation of spots is still sunlight, so sun protection is the primary task of maintaining fair and flawless skin, followed by inhibiting the action of tyrosinase through scientific means, or reducing or blocking the already produced Melanin is some of the methods of modern science to whiten the skin.