Adenosylmethionine, as the most important methyl donor in human biochemical reactions, participates in the methylation process of human DNA, RNA, protein, lipid and a series of other substances. S-Adenosylmethionine (SAMe) can be used as a therapeutic drug for cholestasis in the treatment of cholestasis caused by liver injury and intrahepatic cholestasis of pregnancy. In fact, in addition to improving cholestasis, it also has potential antidepressant and antitumor effects.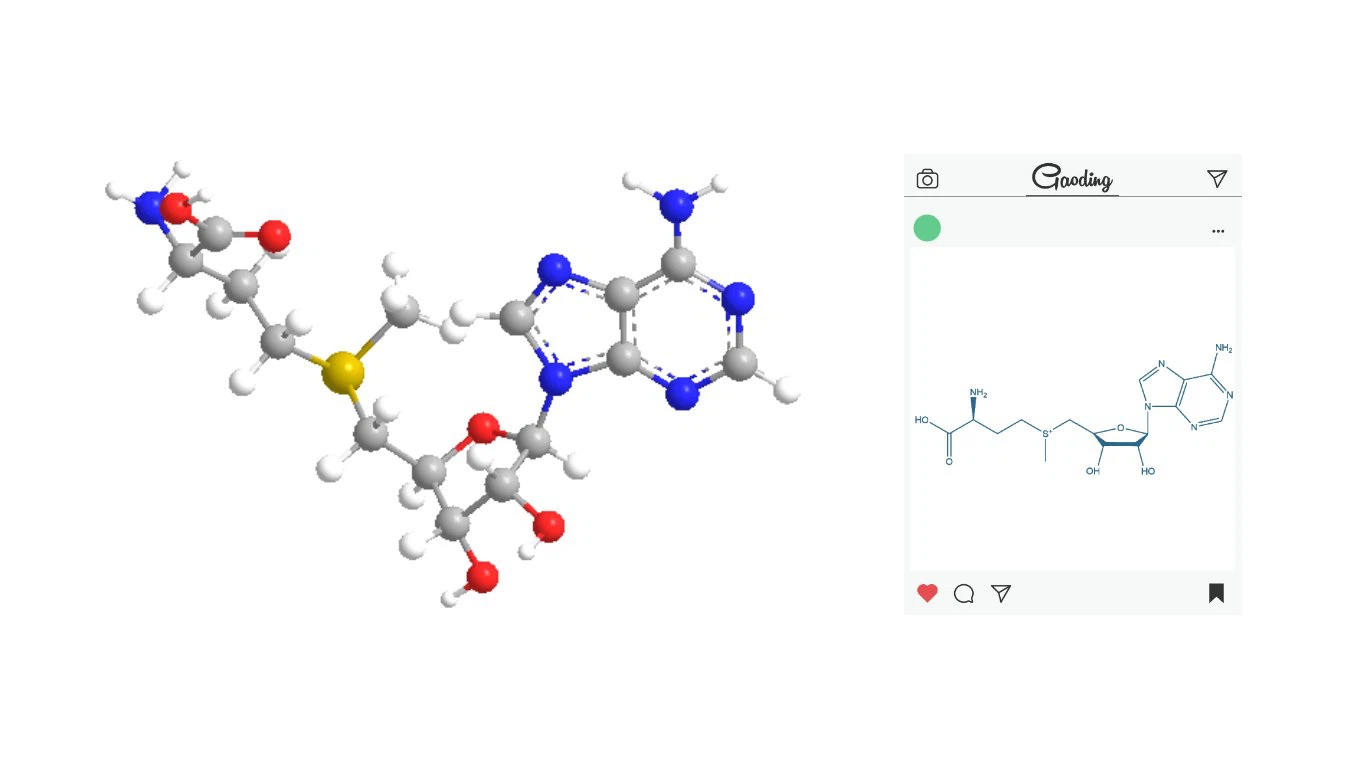 S-Adenosyl-L-methionine(C22H34N6O16S4)
CAS
97540-22-2
Appearance
White fine powder
Assay
≥98%
Heavy metals
Not more than 10 ppm
Loss on drying
Not more than 1%
Application
Raw material、medicine
Shelf Life
24 months when properly stored.
Epigenetic changes play an important role in tumor development, metastasis and drug resistance. One of the important mechanisms is low methylation level (hypomethylation). SAMe can block or reverse this change, thereby exerting anti-tumor effect. effect. Studies have shown that SAMe has anti-tumor efficacy observed in breast cancer, osteosarcoma, prostate cancer, liver cancer, gastric cancer, colon cancer and some other tumor models.
SAMe also has antidepressant properties. Studies have shown that the level of SAMe in the cerebrospinal fluid of depressed patients decreases, and the depressive state of patients can be corrected after supplementing SAMe. Compared with traditional antidepressants, SAMe has the biggest advantage of safety and fewer adverse reactions.
The efficacy of SAMe health nutrition food is mainly to relieve joint pain and improve mood.
Customer service
1. OEM Service/Door to door Service/Excellent After-Sale Service
2. International leading R&D Team
3. Perfect Quality Control System
4. Stable & Smoothly & Rapid Transportation System
5. Sample Order Acceptable
6. 24 Hours Service
Packing and transportation
Packing
25KG/Cardboard Durm,Inner by double plastic bag or Customized
Storage
Keep in cool and dry place, keep away from from strong light
Shelf Life
2 Years
Shipping

Abt 3 days By Express (DHL or FedEx)

Abt 7-10 days By Air From China Airport

Abt 10-15 days By Sea From China Seapot

Payment term
100% T/T ADVANCE