Coenzyme Q10 is present in most organisms. It has the highest content in the heart, followed by the liver, kidney, pancreas, and the lowest content in the lung. The "Q" and "10" in Coenzyme Q10's name refer to the quinone chemical group and 10 isoprenyl subunits in the compound's structure. Although several naturally occurring forms of coenzyme Q have been discovered, Q10 is the most predominant form found in humans and most mammals, and the most studied for its therapeutic efficacy.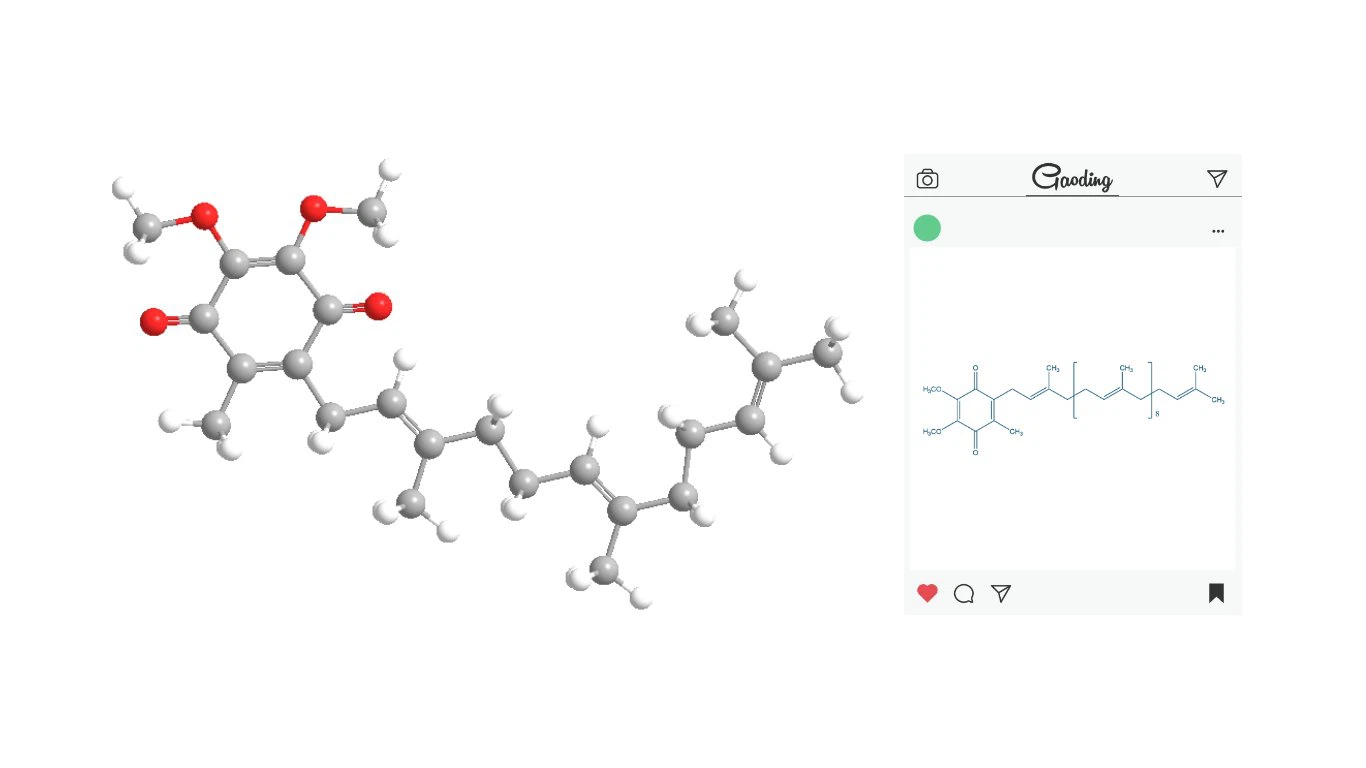 Coenzyme Q10(C59H90O4)

CAS

303-98-0

Appearance

Yellow to orange-yellow powder

Assay

≥98.0%

Loss on drying

Not more than 1%

Heavy Metal

Not more than 10ppm

Application

Raw material、medicine

Shelf Life

24 months when properly stored.
Coenzyme Q10 is also an antioxidant, similar to vitamin C, vitamin E and selenium, which prevents free radical damage to cells. Free radicals are highly reactive chemicals, usually containing oxygen atoms, that can damage important cellular components such as DNA and lipids.
Jisue Kim et al. studied the effect of coenzyme Q10 on human skin models constructed in vitro, and found that higher concentrations of coenzyme Q10 can promote the increase in the number and thickness of epidermal cells, and can induce increased expression of genes and proteins, such as fibronectin, Keratin 10, Filaggrin, which suggests that CoQ10 helps repair and enhance the skin barrier.
Safety of Coenzyme Q10
1. It is relatively safe to take an appropriate dose of CoQ10 (30 ml to 200 mg per day for adults), and there are currently no reports of serious side effects. Mild side effects, such as insomnia or indigestion, may occur.
2. It is important to note that the National Institutes of Health (NIH) does not recommend that children take coenzyme Q10 unless under the guidance of a doctor.
3. Coenzyme Q10 may interact with the anticoagulants warfarin and insulin, making these two drugs ineffective. The effect of warfarin is affected and may increase the risk of blood clots.
4. CoQ10 may not be compatible with certain types of cancer therapy. If you are in cancer treatment, ask your doctor if you can take coenzyme Q10.