GSH performs many key functions in the central nervous system, including regulation of cell differentiation and proliferation, apoptosis, enzyme activation, intracellular metal transport, neurotransmission, and as a source of cysteine during protein synthesis.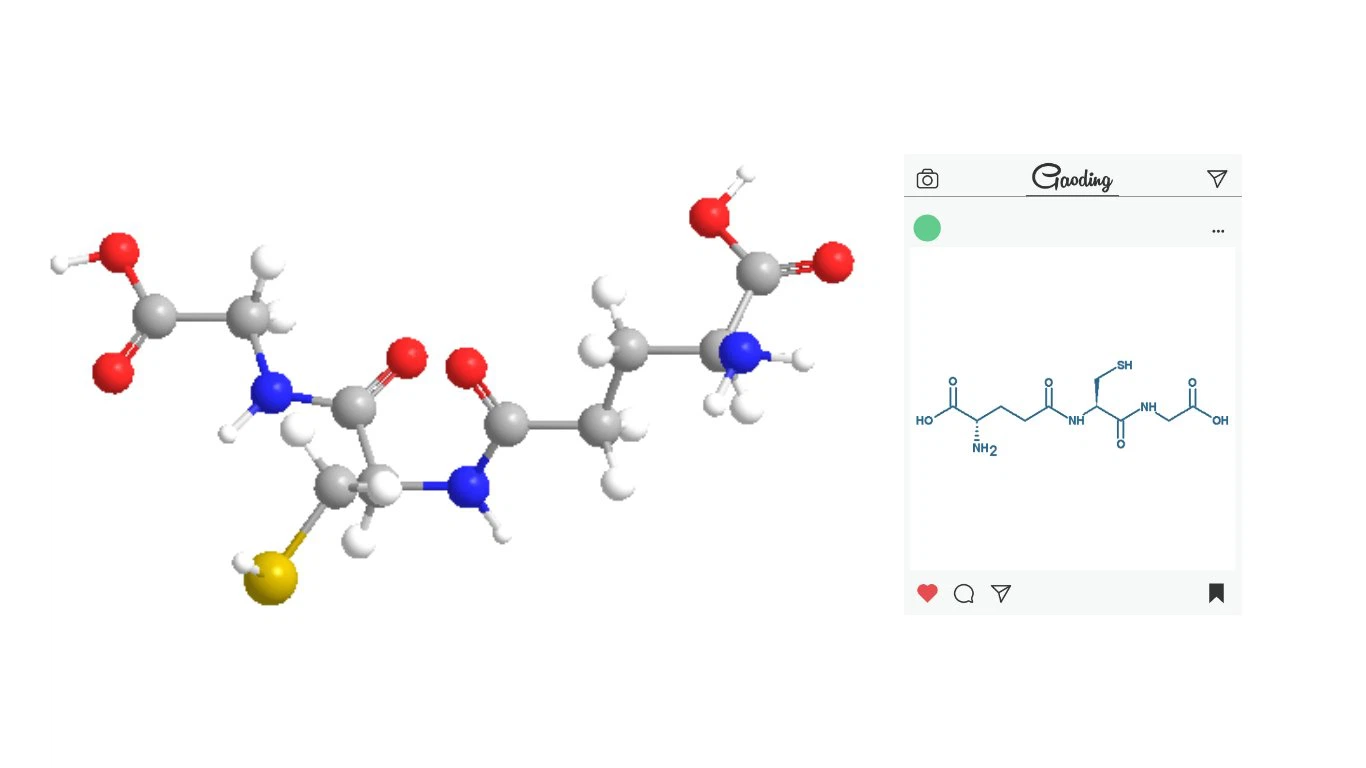 L-Glutathione Reduced(C10H17N3O6S)

CAS

70-18-8

Appearance

White or almost white powder

Assay

99% min

Chlorides

Not more than 200 ppm

Sulfates

Not more than 300 ppm

Ammonium

Not more than 200 ppm

Iron

Not more than 10 ppm

Arsenic

Not more than 2 ppm

Heavy metals

Not more than 10 ppm

Cadmium (Cd)

Not more than 1 ppm

Lead (Pb)

Not more than 3 ppm

Mercury (Hg)

Not more than 1 ppm

Sulfated ash

Not more than 0.1%

Loss on drying

Not more than 0.5%

Shelf Life

Two years when properly stored.
During aging, GSH plays a crucial role in neuronal defense against damage caused by oxidants such as ROS and RNS.
The tripeptide structure of GSH suggests its potential role as a neuroactive molecule. All three of its amino acid residues can interfere with neuronal signaling through glutamate (Glu) receptors. Loss or dysfunction of Glu receptors or altered brain glutathione levels can lead to neuropsychiatric symptoms or neurological abnormalities.
In brain cells, the antioxidant function of glutathione plays a key role in its defense against oxidative stress.
Therefore, glutathione plays an important role in the occurrence and development of neurological and neurodegenerative diseases, and can be used as a biomarker for diagnostic screening of these diseases.
Biochemical studies of the effects of aging on the antioxidant system have highlighted age-related changes in GSH levels in the nervous system.
Recent studies in rodents have revealed the effects of aging on GSH homeostasis in different tissues. The researchers noticed that GSH levels decreased with age in all tissues tested, and that aging was accompanied by a decline in GSH levels in both sexes.
Numerous data suggest that the genetic characterization of specific enzymes of the glutathione antioxidant system and their control of oxidative and nitrosative stress throughout the life cycle highlights their possible involvement in determining the fate of normal aging, particularly in the central nervous system middle. Therefore, the study of the glutathione system will remain one of the most pressing areas of research in the biology of brain aging in the coming decades.