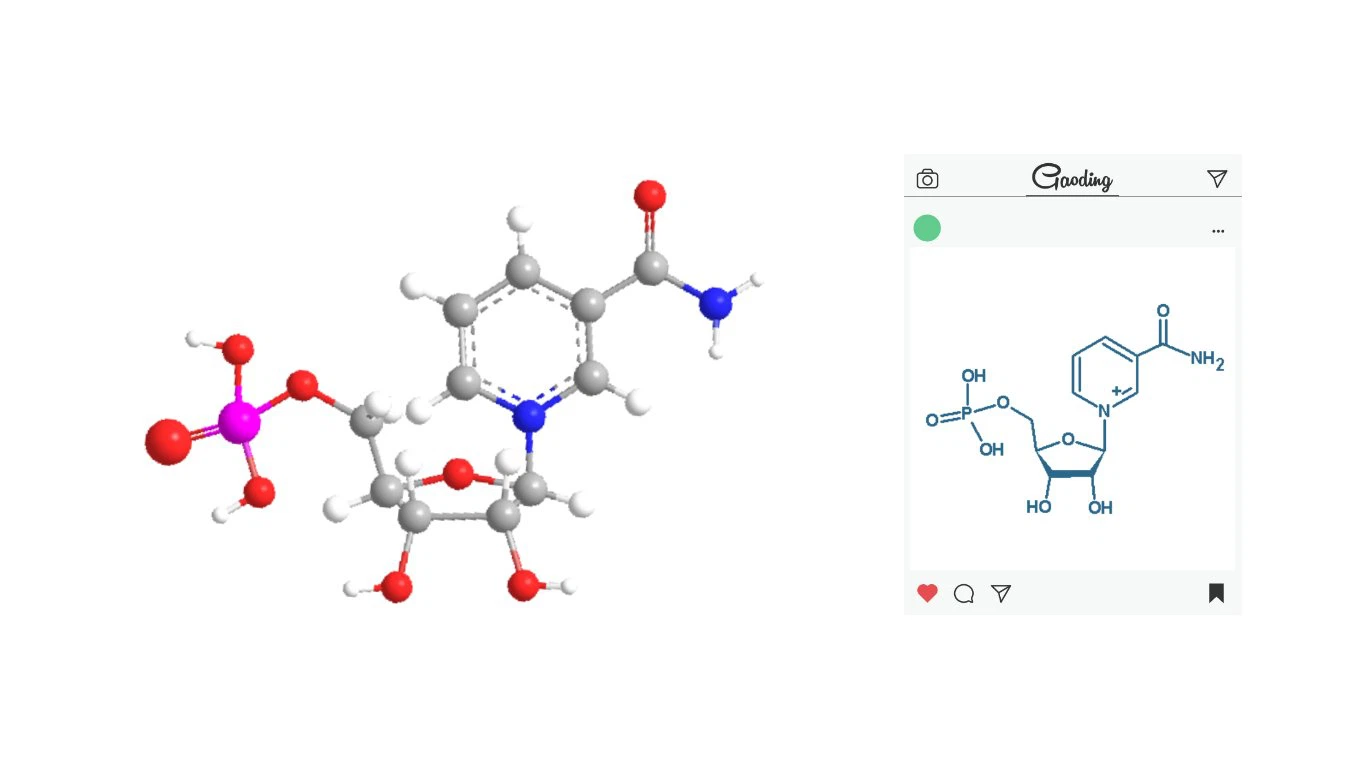 Bulk Powder Nicotinamide Mononucleotide(C11H15N2O8P)

CAS

1094-61-7

Appearance

White or almost white powder

Assay

99% min

Loss on drying

Not more than 0.5%

Heavy Metal

Not more than 10ppm

Chlorides

Not more than 200 ppm

Sulfates

Not more than 300 ppm

Iron

Not more than 20 ppm

Arsenic

Not more than 1 ppm

Bulk density

Not less than 0.15g/ml

Shelf Life

Two years when properly stored.
The functions of human tissues and organs gradually degenerate with age, and cell damage can also lead to cell senescence, which in turn leads to dysfunction of various tissues.
Mitochondrial-produced oxidants accumulate with aging, causing oxidative damage that further accelerates cellular and tissue aging. In particular, age-related mitochondrial DNA deletion mutations accumulate in skeletal muscle, leading to fiber atrophy, decreased muscle mass, and dysfunction.
Decreased muscle and physical function in older adults may further contribute to geriatric syndromes such as sarcopenia and frailty. In addition, the lack of physical activity and deterioration of physical function caused by aging can also lead to fatigue.
Fatigue is closely related not only to dullness, but also to cognitive impairment and sleep disturbance. Chronic fatigue can not only lead to sleep disturbances and other sleep problems such as sleep latency, nighttime awakenings, and premature awakenings, but it can also lead to physical dysfunction and lack of exercise.
While hypnotic medications can be used to address these sleep disturbances, they may cause side effects such as increased risk of falls and decreased cognitive function. Increased physical or mental fatigue in older adults further reduces physical activity and function and increases the likelihood of disease and mortality.
Because the deterioration of the health of older adults exhibits progressive changes, ranging from risk factors, emergence of disease or injury, functional loss, disability, and death, effective interventions can improve their physical activity, fatigue, and early sleep quality.
As the human brain ages, the myelin sheath ages, which in turn leads to the aging of the central nervous system. The cause of myelin aging remains unclear. However, the decreased remyelination capacity of oligodendrocyte progenitor cells (OPCs) is one of the commonly proposed mechanisms.
Recent studies have found that the loss of SIRT2 and the decline of NAD+ are the characteristics of OPC aging. NAD+ supplementation restores senescent OPCs and enhances new myelin production by inducing SIRT2 re-expression in OPCs and restoring nuclear entry. Our goal of improving health can be achieved by supplementing its precursor NMN.