When coenzyme Q10 is mentioned, people usually think of the treatment of cardiovascular diseases such as coronary heart disease and heart failure. In fact, coenzyme Q10 is not only a drug, it is also widely found in various daily meals, and it has a non-negligible effect on physical health.
Coenzyme Q10 is a small molecular organic substance widely present in animal and plant cells, which can be synthesized in small amounts in the human body or supplemented by diet. If the level of coenzyme Q10 decreases, it will have a certain impact on health, and severe deficiency will cause diseases related to cardiovascular and cerebrovascular, nervous system and immune function.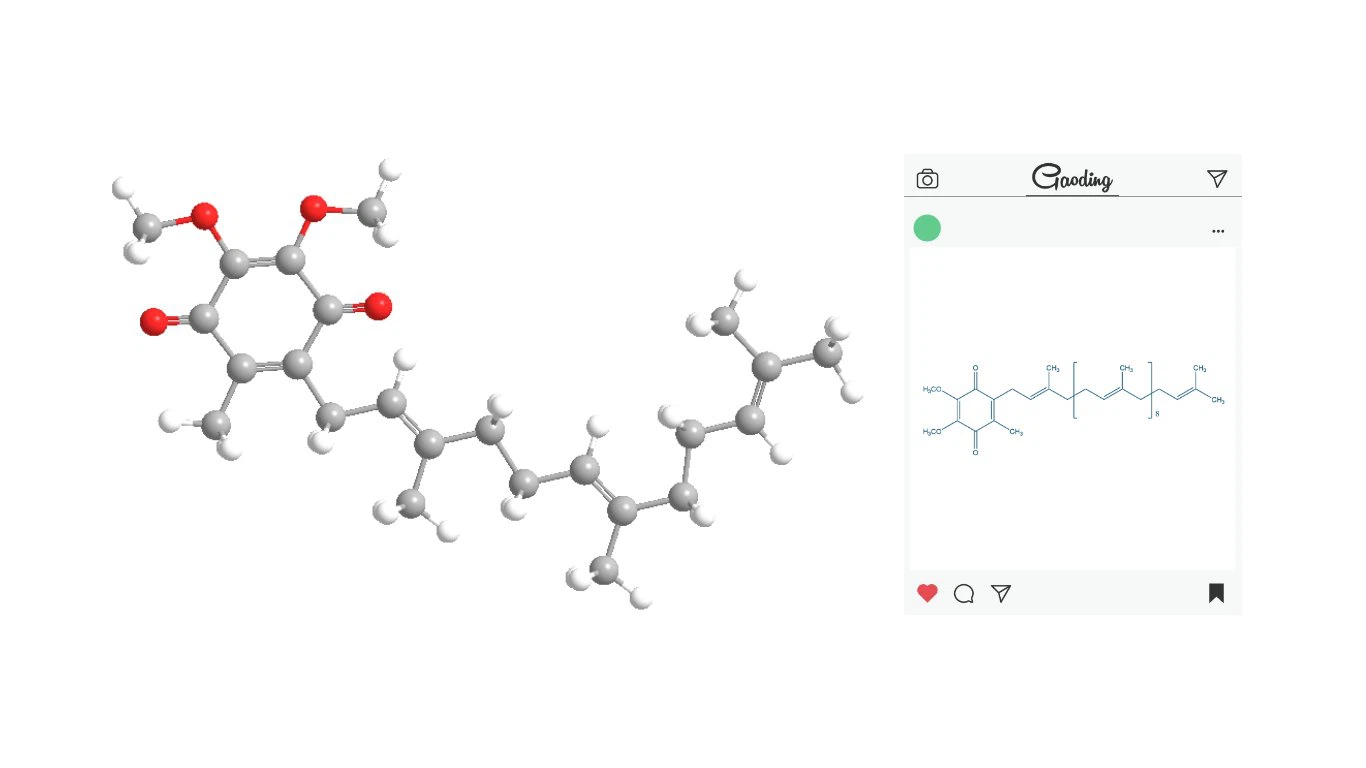 Coenzyme Q10(C59H90O4)

CAS

303-98-0

Appearance

Yellow to orange-yellow powder

Assay

≥98.0%

Loss on drying

Not more than 1%

Heavy Metal

Not more than 10ppm

Application

Raw material、medicine

Shelf Life

24 months when properly stored.
1. Provide high-quality energy to the body;
2. Protect cardiovascular and cerebrovascular
3. Strong antioxidant effect
4. A good helper for lipid lowering
5. Anti-aging and improve immunity
6. Delay skin aging and strengthen teeth.
In addition, recent analysis suggests that coenzyme Q10 has a lipid-lowering effect. For adults, supplementing 400-500 mg per day can achieve the greatest cholesterol-lowering effect.At the same time, CoQ10 acts like an "energy factory" that increases energy production in oocytes, improves oocyte quality, and increases fertility.
Foods such as sardines, saury, offal, black fish, beef, pork, and peanuts are rich in coenzyme Q10.
The human body needs to consume at least 30mg of coenzyme Q10 per day, and the daily supply of coenzyme Q10 in ordinary meals is about 2~5mg, which is far from the required amount under the pathological state of the human body.
Oral medicines or health products are a common way of supplementation. The general oral guide dose is 30mg, which is almost equivalent to 500g of sardines, or 1500g of peanuts.