Glutathione is widely used as a health food or cosmetic.
So do you choose L-Glutathione Reduced (GSH) or L-Glutathione Oxidized (GSSG) for glutathione supplementation?
Generally, GSH is chosen.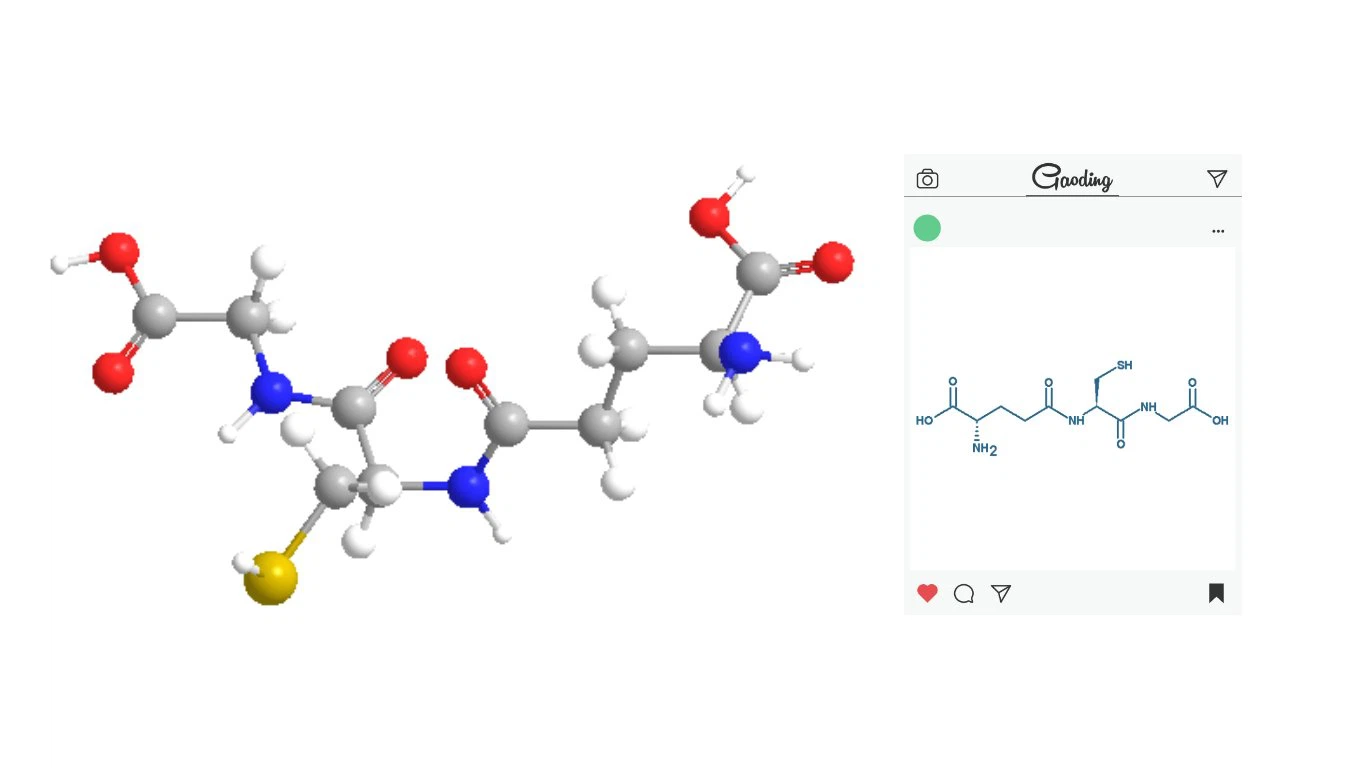 L-Glutathione Reduced(C10H17N3O6S)

CAS

70-18-8

Appearance

White or almost white powder

Assay

99% min

Chlorides

Not more than 200 ppm

Sulfates

Not more than 300 ppm

Ammonium

Not more than 200 ppm

Iron

Not more than 10 ppm

Arsenic

Not more than 2 ppm

Heavy metals

Not more than 10 ppm

Cadmium (Cd)

Not more than 1 ppm

Lead (Pb)

Not more than 3 ppm

Mercury (Hg)

Not more than 1 ppm

Sulfated ash

Not more than 0.1%

Loss on drying

Not more than 0.5%

Shelf Life

Two years when properly stored.
First of all, the main glutathione used by the human body is GSH, but both GSH and GSSG can be used by the human body. When the human body consumes a lot of GSH due to oxidative stress and inflammation, the human body first replenishes GSH by recycling GSSG. Since both can be used by the human body, the question is which form is better? Because 98% of glutathione in normal humans exists in the reduced form, it is currently believed that GSH supplementation is still necessary, but there is currently a lack of reliable controlled trial evidence. Essentially all oral glutathione experiments are performed on GSH.
A clinical trial literature in April 2021, by conducting a controlled experiment on 250 people with diabetes. The experimental results show that after continuous oral administration of 500 mg/day of reduced glutathione, the GSH concentration in the patient's plasma increases by about 150%, but the change is not obvious in 3 to 6 months. It may be the human body's glutathione. The glycin content has reached the upper limit. A 2015 study of 54 non-smoking adults showed that after 6 months of continuous administration of 250 mg/day and 1000 mg/day, plasma GSH levels increased by 17% and 35%, respectively.
There are also human clinical experiments based on GSSG, but it is external application. Japanese scholars conducted a study on 30 adult healthy women aged 30 to 50. The GSSG-containing lotion and placebo were applied to the women's cheeks on both sides. After 10 consecutive weeks, it was found that the face with GSSG-containing lotion, the melanin index , stratum corneum moisture content, smoothness, wrinkle formation and skin elasticity have a positive protective effect.