Mitochondria decline with age. When mitochondria become dysfunctional, they begin to accumulate damage. Mitochondrial dysfunction can create a snowball of damage that develops gradually and affects all biological processes in our body.
One of the mitochondrial dysfunctions caused by the accumulation of mitochondrial damage is aging.
NAD+ is a higher-order member of cellular anti-aging. It not only participates in cellular energy metabolism, but also helps DNA repair to regulate biological pathways and protect cells from age-related aging. It is essential for cellular anti-aging key factor.
NMN is the abbreviation of Nicotinamide Mononucleotide, which is an inherent substance in the human body and is also rich in some fruits and vegetables.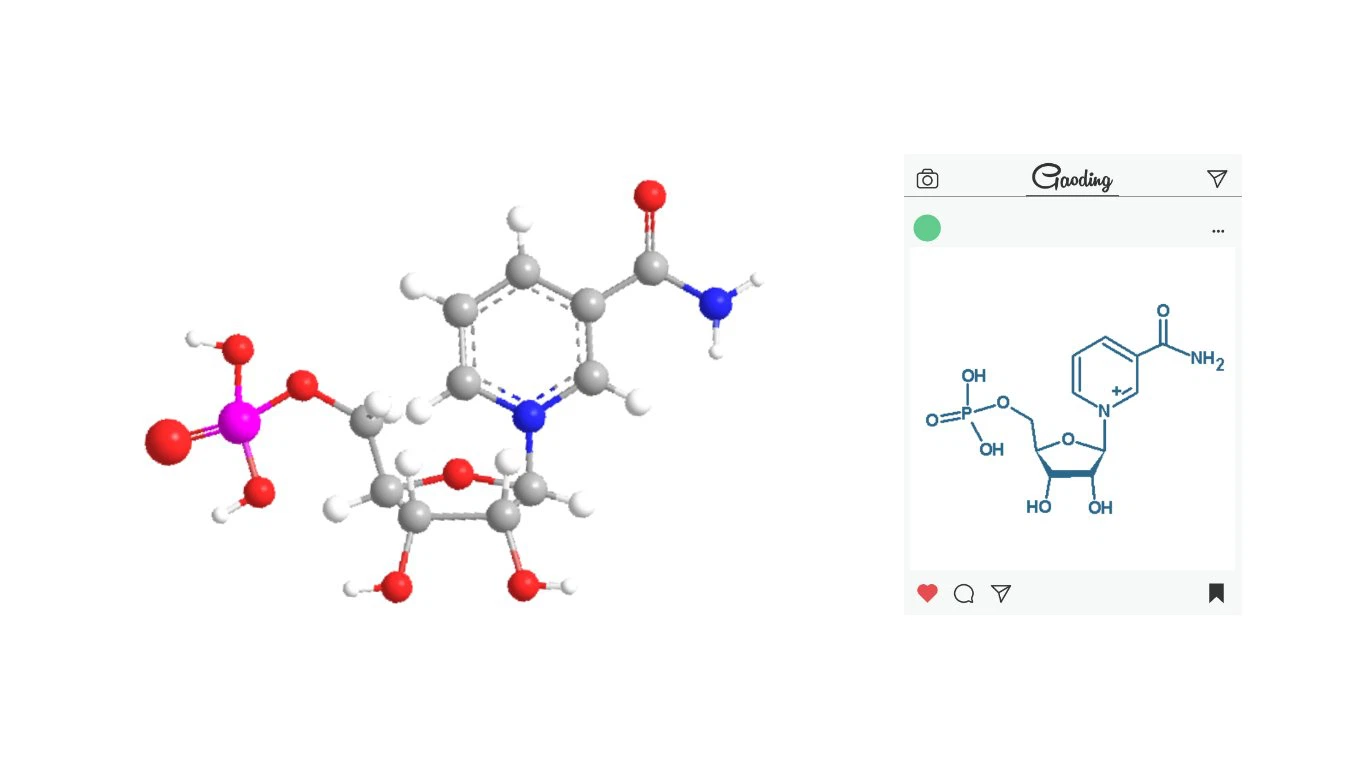 Bulk Powder Nicotinamide Mononucleotide(C11H15N2O8P)

CAS

1094-61-7

Appearance

White or almost white powder

Assay

99% min

Loss on drying

Not more than 0.5%

Heavy Metal

Not more than 10ppm

Chlorides

Not more than 200 ppm

Sulfates

Not more than 300 ppm

Iron

Not more than 20 ppm

Arsenic

Not more than 1 ppm

Bulk density

Not less than 0.15g/ml

Shelf Life

Two years when properly stored.
In the human body, NMN is the precursor of NAD+, and its function is embodied by NAD+. NNM and NAD+ metabolism are linked.
NMN (B-nicotinamide mononucleotide) is the most direct way to supplement NAD+.
Anti-aging effects of NMN:
1. Extend lifespan (maintain youthful function)
2. Not exercising also has the body's metabolic function similar to exercise (maintaining fat levels, maintaining body shape)
3. Reduction or disappearance of chronic diseases caused by aging (hyperlipidemia, diabetes, Alzheimer's, etc.)
4. Repair DNA and lengthen telomeres
5. Promote longevity gene expression and inhibit tumorigenesis
Long-term use of NMN can enhance gene repair ability, activate genes that prolong lifespan and inhibit aging, and express longevity protein SIRTUIN. Increased cellular energy levels and activation of longevity genes.
NMN is an important source of energy for cell activity, which can greatly delay aging and prevent various neuronal degeneration diseases such as Alzheimer's disease, thereby fundamentally regulating and improving various symptoms of aging.
Other studies also involve cancer, infertility, obesity, cerebral hemorrhage, heart failure, heart damage, vascular aging, acute renal failure, diabetes, etc. NMN has many medical and health care potentials.