Jun 16, 2023 / Author: China Glutathione suppliers & NMN manufacturers
From June 19th to 21st, 2023, GSH BIO-TECH will go to Shanghai with star products, and participate in the CPHI Raw Materials Exhibition and the HNC Health Products Exhibition at the same time to provide customers with better products and services.
The CEO of the company was invited to participate in the "NMN Industry Symposium" of Shanghai CPHI & PMEC China. At the meeting, the theme of "NMN Industrialization Analysis" will be shared, and the audience will explore the development process of synthetic biology and the development of NMN. Industrialization status and future development prospects.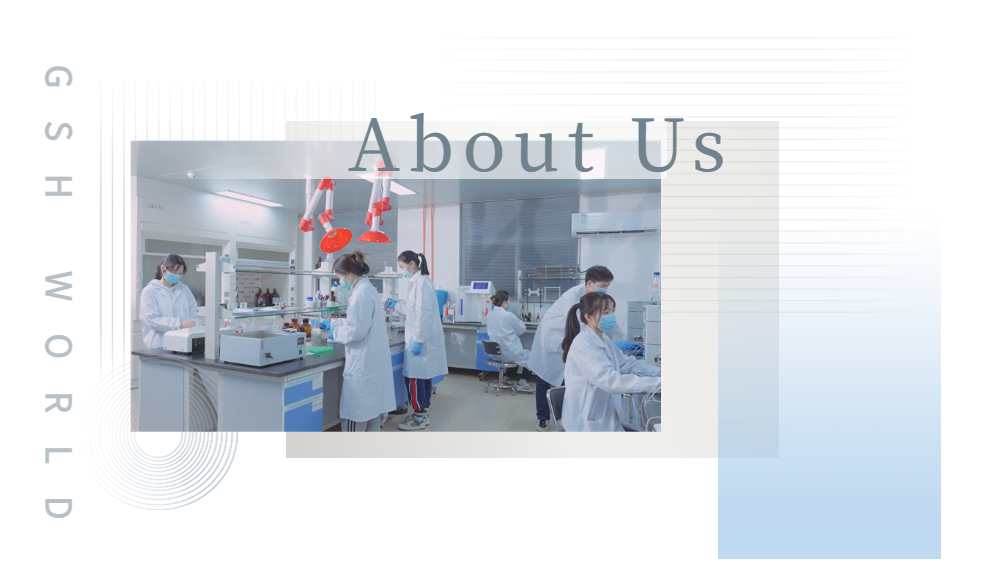 Founded in 2017, the company is an innovative high-tech enterprise with enzyme catalysis technology in the field of synthetic biology as its core and cross-application of multidisciplinary technologies.
We are the pioneer of enzymatic catalytic coupling ATP regeneration technology in the world. We have a number of independent intellectual property rights and invention patents. The technology of enzymatic production of biological raw materials has subverted the traditional fermentation method, which is environmentally friendly, energy-saving, and green. The API market occupies a leading position.
The headquarter of the company is located in the national high-tech industrial development zone of Anqing City, Anhui Province, and the two production bases are located in Jilin Province and Anhui Province respectively. The third largest production base will officially start construction in early April 2022. The factory is designed and constructed in accordance with GMP requirements, and its production and operation comply with EUGMP requirements.
As a production-oriented enterprise, we have truly integrated R&D, production and sales to provide customers with stable supply and quality.
After 13 years of research and development, it has applied for more than 20 national invention patents and 2 international invention patents, including 14 authorized national invention patents and 8 software copyrights. We always adhere to green environmental protection, technological innovation and global layout, and have ISO9001, FDA, HALAL, KOSHER, HACCP, FSSC22000, BRCGS FOOD certificates.
Supplier Introduction: China glutathione supplier and NMN manufacturer GSHworld, the company mainly develops biotechnology and industrialization. As a global pioneer in enzymatic catalytic ATP regeneration technology, our company advocates green production and is committed to providing customers with better and more environmentally friendly products and services. Glutathione Manufacturer,NMN Factory,Citicoline Sodium supplier,China NMN manufacturers