May 06, 2023 / Author: China Glutathione suppliers & NMN manufacturers
Numerous animal studies have shown that oral administration of nicotinamide adenine dinucleotide (NAD+ ) precursor Nicotinamide Mononucleotide (NMN) prevents the reduction of NAD+ levels in organs and tissues and helps alleviate aging-related diseases . However, there are very few clinical reports of NMN supplementation in humans.
Recently, a Japanese research team conducted a 12-week randomized, double-blind, placebo-controlled, parallel-group clinical trial to demonstrate the effects of NMN oral supplementation on biochemical and metabolic health parameters.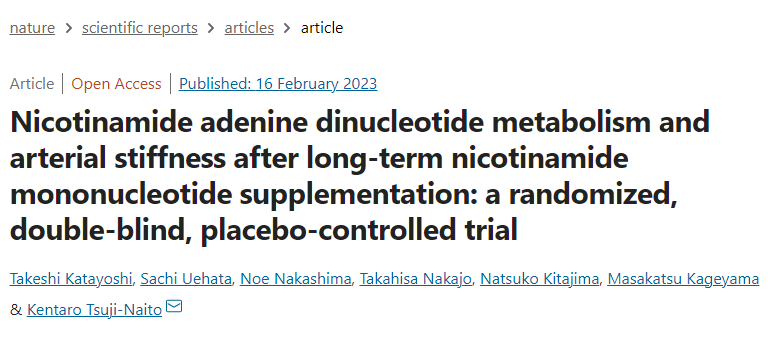 A total of 36 healthy, middle-aged participants took one capsule of NMN 125 mg or a placebo twice daily. In terms of NAD + metabolites, the level of nicotinamide in the serum of the NMN intake group was significantly higher than that of the placebo group. In the NMN intake group, the pulse wave velocity value indicative of arterial stiffness tended to decrease. However, no significant difference was found between the two groups. Chronic supplementation with NMN at a dose of 250 mg/day was well tolerated and caused no adverse events. NMN safely and effectively increases NAD+ metabolism in healthy middle-aged adults. In addition, NMN supplementation showed the potential to reduce arteriosclerosis.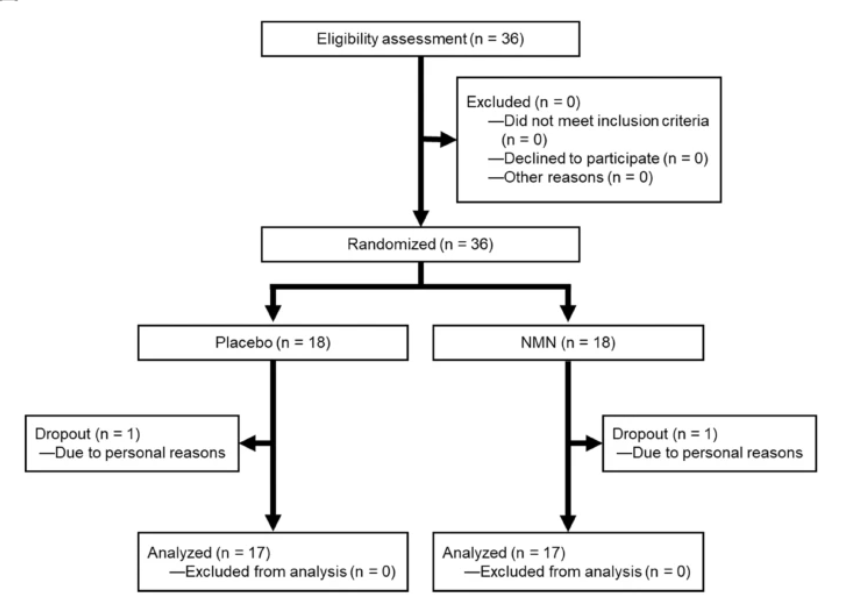 In animal studies, NMN administration effectively increased NAD+ levels in various peripheral tissues under normal and pathophysiological conditions. In addition, evidence from recent studies suggests that NMN has beneficial effects, including the potential to enhance physiological function and treat a variety of diseases. In 2020, the first human clinical study evaluated the safety of oral administration of a single NMN. Subsequently, repeated intake of NMN increased blood NAD+ levels in healthy participants. Furthermore, long-term NMN supplementation enhanced aerobic exercise capacity, muscle insulin sensitivity, and sleep quality in amateur runners, prediabetic women, and older adults, respectively.
NMN Administration:
1. Oral safety
2. Increase blood NAD+ levels
3. Enhance Aerobic Capacity
4. Enhances Muscle Insulin Sensitivity
5. Improve sleep quality
Supplier Introduction: China glutathione supplier and NMN manufacturer GSHworld, the company mainly develops biotechnology and industrialization. As a global pioneer in enzymatic catalytic ATP regeneration technology, our company advocates green production and is committed to providing customers with better and more environmentally friendly products and services. Glutathione Manufacturer,NMN Factory,Citicoline Sodium supplier,China NMN manufacturers