Dec 31, 2021 / Author: China Glutathione suppliers & NMN manufacturers
We would like to extend our warm wishes for the upcoming holiday season and would like to wish you and your family a prosperous New Year. We also would like to take this opportunity to say thank you for your business and support over the years.

Wish you and your family happy New Year!
May the new year bring peace and joy!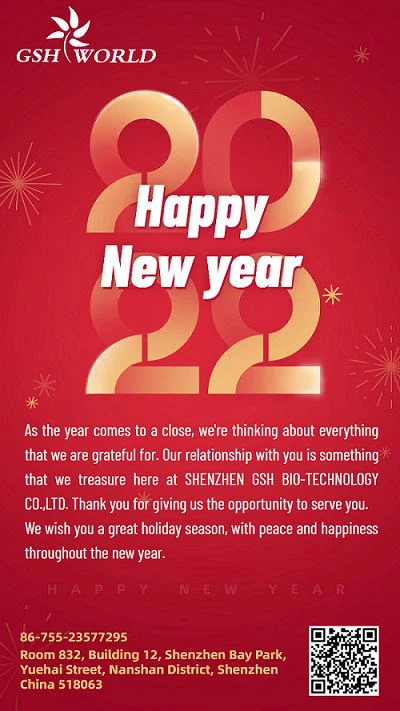 Supplier Introduction: China glutathione supplier and NMN manufacturer GSHworld, the company mainly develops biotechnology and industrialization. As a global pioneer in enzymatic catalytic ATP regeneration technology, our company advocates green production and is committed to providing customers with better and more environmentally friendly products and services. Glutathione Manufacturer,NMN Factory,Citicoline Sodium supplier,China NMN manufacturers