Nov 08, 2022 / Author: China Glutathione suppliers & NMN manufacturers
Animal experiments have found that systemic NMN administration can effectively enhance NAD+ biosynthesis in various peripheral tissues, including liver, heart, kidney, skeletal muscle, adipose tissue, etc. The study found that NMN can be absorbed by the intestinal tract of mice within 3 minutes, enter the blood circulation, and be completely absorbed into the liver, skeletal muscle and other tissues within 15 minutes, and rapidly converted into NAD+, and the high concentration of NAD+ in the tissue can be maintained for 30 minutes. .
Whether NMN can pass the blood-brain barrier has not yet been determined, but NMN can promote the synthesis of NAD+ in the brain. After intraperitoneal injection of NMN, NAD+ levels in brain regions such as the hippocampus and hypothalamus of mice increased rapidly within 15 min.
Obesity, a systemic metabolic disorder, induces mitochondrial dysfunction in muscle tissue and liver, resulting in altered NAD+ levels and reduced ATP production, leading to insulin resistance and type 2 diabetes. Elevated levels of NAD+ upregulate mitochondrial activity, stimulating mitochondrial production of ATP to help replenish cellular energy levels.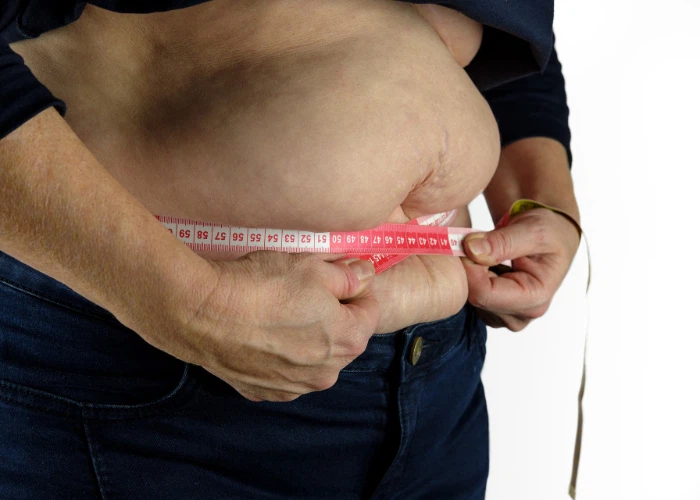 Previous studies have found that physical exercise can increase NAD+ levels and mitochondrial activity in metabolic organs. To compare the efficiency of NMN supplementation and exercise to increase NAD+ levels, high-fat diet-induced obese mice were given NMN (500 mg/kg) for 17 d or in The intervention of running on a treadmill (45 min/d), 6 days per week for 6 weeks, showed that NMN treatment increased NAD+ levels in muscle and liver, whereas exercise increased NAD+ levels in muscle only.
After NMN treatment in obese mice, liver mass and triglyceride content were significantly decreased, and citrate synthase activity was increased, suggesting that NMN can promote fat catabolism. The study by Stromsdorfer et al. also confirmed that adipocyte-specific Nampt knockout mice had severe insulin resistance in adipose tissue, liver and skeletal muscle, decreased plasma adipokines and adiponectin concentrations, and significantly increased body fat and body weight. , 4-6 weeks after oral administration of NMN (500 mg/kg), the level of NAD+ in the adipose tissue of the mice was significantly increased, and NMN treatment improved the multi-organ insulin sensitivity of the mice and normalized plasma insulin; Phosphorylation of peroxisome proliferator-activated receptor gamma increased adiponectin concentrations and gene expression levels in adipose tissue and plasma, and the above results suggest that NMN may be a therapeutic molecule for obesity-related systemic metabolic disorders, especially Multiorgan insulin resistance.
Additionally, NMN was found to dose-dependently reduce age-related weight gain. After 12 months of NMN intervention in mice, 100 and 300 mg/kg doses of NMN reduced the body weight of the mice by 4% and 9%, respectively, compared to the control group, while the NMN-treated mice also maintained a higher diet. and water intake, growth status was not affected. Administration of NMN may be an effective option for weight maintenance and reversal of obesity-related metabolic disorders.
Supplier Introduction: China glutathione supplier and NMN manufacturer GSHworld, the company mainly develops biotechnology and industrialization. As a global pioneer in enzymatic catalytic ATP regeneration technology, our company advocates green production and is committed to providing customers with better and more environmentally friendly products and services. Glutathione Manufacturer,NMN Factory,Citicoline Sodium supplier,China NMN manufacturers