Jan 12, 2023 / Author: China Glutathione suppliers & NMN manufacturers
After the "Yang" passes, many people feel that after the new coronavirus invades the human body, it can significantly weaken the normal immune system of the human body. Especially for the elderly, middle-aged and elderly groups, the damage caused by the "new crown" to the body is devastating.
Academician Chen Wei's team published an article on age-related differences in DNA damage leading to SARS-CoV-2 infection and the role of NMN in alleviating new crown infection and damage on Aging cell.

The article shows that DNA damage, one of the hallmarks of aging, promotes SARS-CoV-2 infection in vitro and in vivo. DNA damage caused by extrinsic genotoxic stress or telomere dysfunction facilitates the entry of SARS-CoV-2 factors and is hindered by inhibition of the DNA damage response (DDR). Mechanistic analysis showed that DDR increased the expression of angiotensin-converting enzyme 2 (ACE2), the main receptor of the new coronavirus, through a class of activating transcription factors.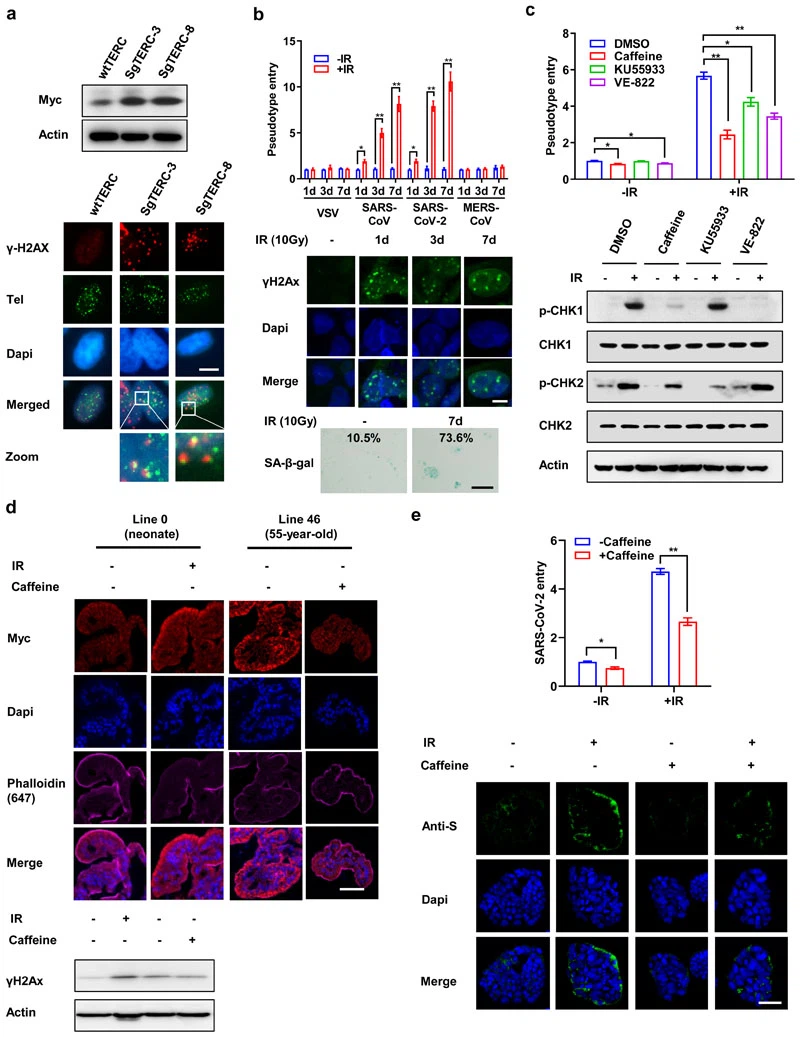 Entry of SARS-CoV-2 factors is enhanced by DNA damage, and the team hypothesized that DNA damage might regulate ACE2 expression. As expected, infrared treatment significantly increased the expression of ACE2, but not another protein or other receptors involved in COVID-19 entry. Furthermore, ACE2 expression was induced by DNA damage from various stimuli and was impaired following inhibition of the DDR pathway by treatment with si-ATM, si-ATR or caffeine. These observations suggest that DNA damage upregulates ACE2 expression in vivo, which explains previous findings of viral entry.
In experiments on mice, it was further shown that DNA damage plays an important role in virus entry and infection severity. Positively correlated with phosphorylated c-Jun. The high expression of ACE2 is inseparable from the "help" of DNA damage. The ability to repair DNA damage decreases with age, strongly contributing to age-related DNA damage accumulation. This is why ACE2 is highly expressed in middle age and old age.
These findings suggest that DNA damage caused by telomere dysfunction or extracellular stimuli promotes 2019-nCoV infection by increasing ACE2 expression.
As a result, the team aimed at repairing DNA and controlling virus infection and damage, and turned their attention to Nicotinamide Mononucleotide, NMN, which promotes DNA repair. The team found that targeting DNA damage can reduce the susceptibility of cells to SARS-CoV-2 infection in cell lines and organoids by increasing DNA repair capacity with NMN treatment.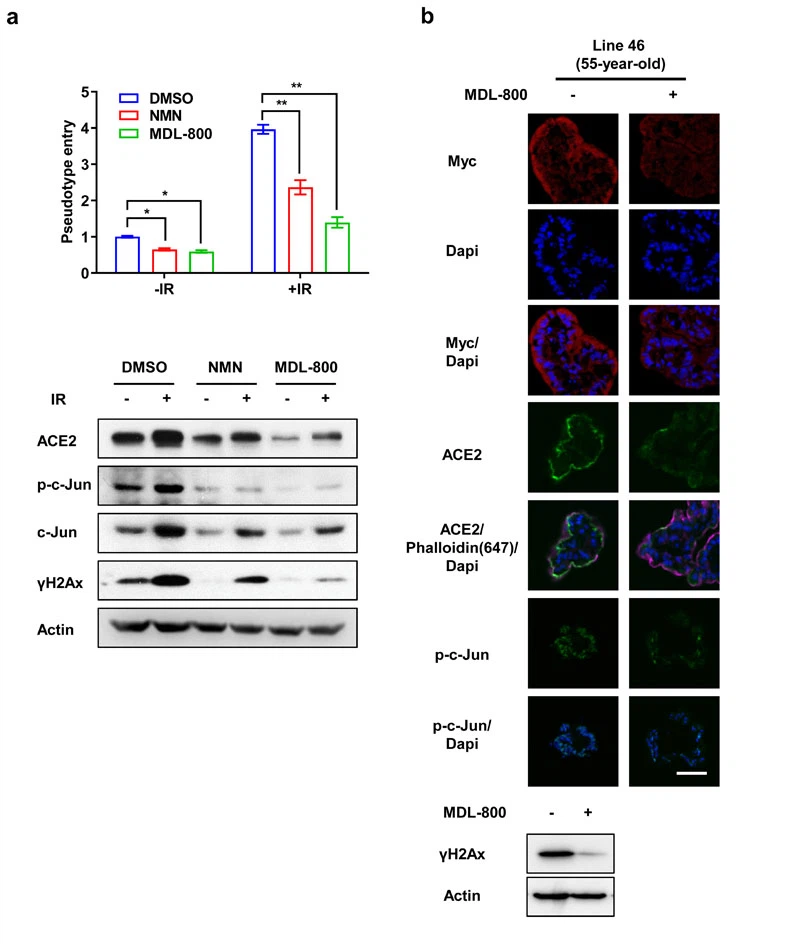 When mentioning NMN (β-nicotinamide mononucleotide), many people will think of its anti-aging effect. It is precisely because it can produce NAD+, which has the function of repairing DNA, that it can slow down our body's aging. Based on this, the research team discovered that NMN's ability to target DNA damage may constitute a new method for COVID-19 treatment.
As the age increases, the synthesis of NAD+ in the human body gradually decreases, so supplementing an appropriate amount of NMN can effectively resist various aging diseases. NMN therapy may be used to treat complex new coronavirus infections, especially among middle-aged and elderly people. And this magical feature will also make NMN shine in the future medical industry.
Supplier Introduction: China glutathione supplier and NMN manufacturer GSHworld, the company mainly develops biotechnology and industrialization. As a global pioneer in enzymatic catalytic ATP regeneration technology, our company advocates green production and is committed to providing customers with better and more environmentally friendly products and services. Glutathione Manufacturer,NMN Factory,Citicoline Sodium supplier,China NMN manufacturers