NMN exists in some fruits, vegetables and poultry meat. It is a naturally occurring substance in the human body. It can be converted into an important coenzyme NAD+ related to human metabolism in cells. NMN is one of the precursors of NAD+. That is to say, the core of NMN's role is achieved by converting it into a substance called NAD+. With age, the NAD+ level of the human body gradually declines.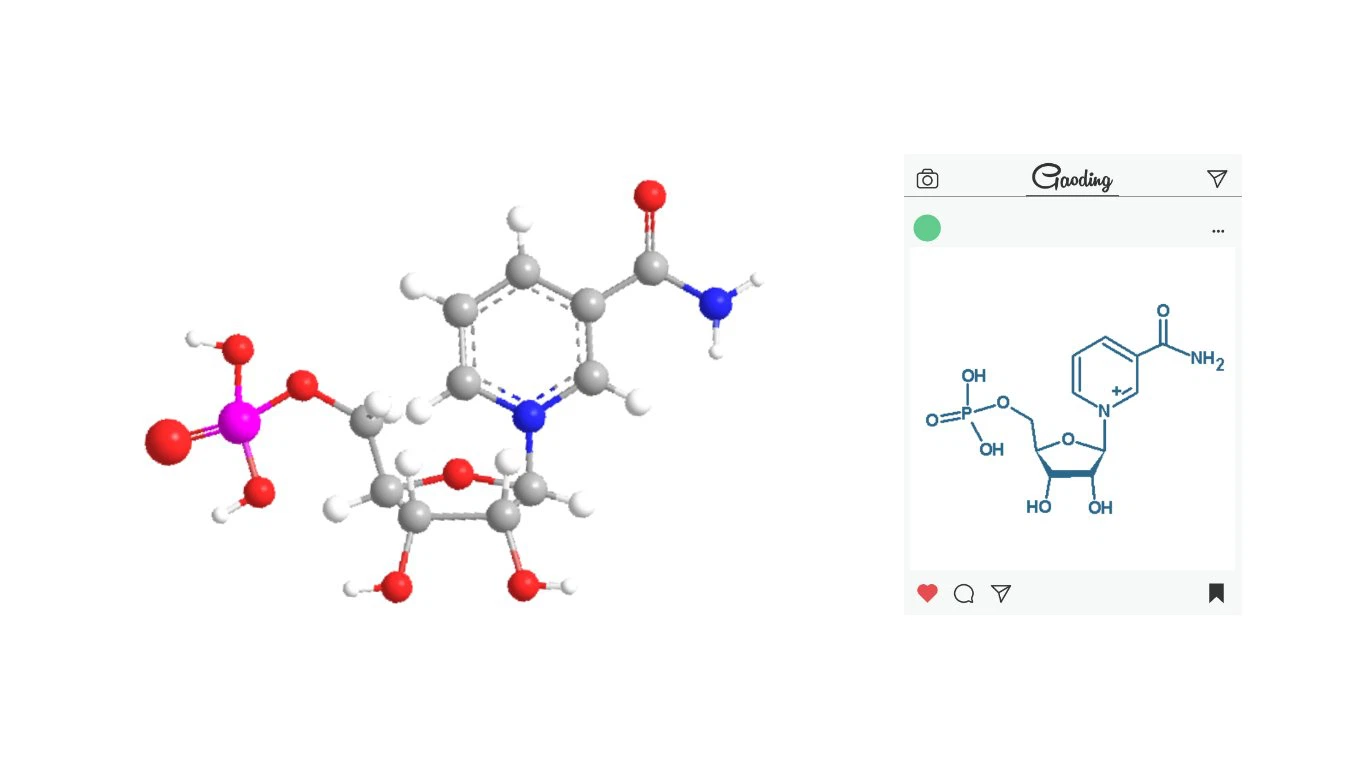 β-Nicotinamide Mononucleotide(C11H15N2O8P)

CAS

1094-61-7

Appearance

White or almost white powder

Assay

99% min

Loss on drying

Not more than 0.5%

Heavy Metal

Not more than 10ppm

Chlorides

Not more than 200 ppm

Sulfates

Not more than 300 ppm

Iron

Not more than 20 ppm

Arsenic

Not more than 1 ppm

Bulk density

Not less than 0.15g/ml

Shelf Life

Two years when properly stored.
In the 2018 Aging Biology Research Compilation, two core mechanisms of human aging are summarized:
1. Damage caused by oxidative stress (symptoms manifest as various diseases);
2. Intracellular NAD+ levels decreased.
A large number of academic achievements of NAD+ anti-aging research in various countries support: by improving the level of NAD+, the quality of health can be improved in many aspects and aging can be delayed.
effect
1. Increase NAD+: NAD+ is an important substance to maintain the operation of the body. It exists in all cells and participates in thousands of physiological reactions in the body. The function of more than 500 enzymes in the human body requires NAD+.
2. Activation of SIR proteins: Nearly 20 years of research have found that Sirtuins play a major regulatory role in almost all cellular functions, affecting physiological processes such as inflammation, cell growth, circadian rhythm, energy metabolism, neuronal function, and stress resistance. As an important precursor of NAD+ synthesis in vivo, NMN increases the intracellular NAD+ level, and many beneficial effects (such as improving metabolism, protecting cardiovascular, etc.) are achieved by activating Sirtuins.
3. Repair DNA damage: In addition to affecting the activity of Sirtuins, the level of NAD+ in vivo is also an important substrate for the action of DNA repair enzymes-PARPs (polyadenosine diphosphate ribose polymerase).