Glutathione can directly inhibit the activity of tyrosinase, and at the same time can sweep away a large number of oxidative free radicals, prevent free radicals from activating tyrosinase, and can also be hydrolyzed into cysteine, which interferes with melanin synthesis. That is to say, in the whitening process, it has the dual effect of "anti-oxidation" + "inhibition" at the same time.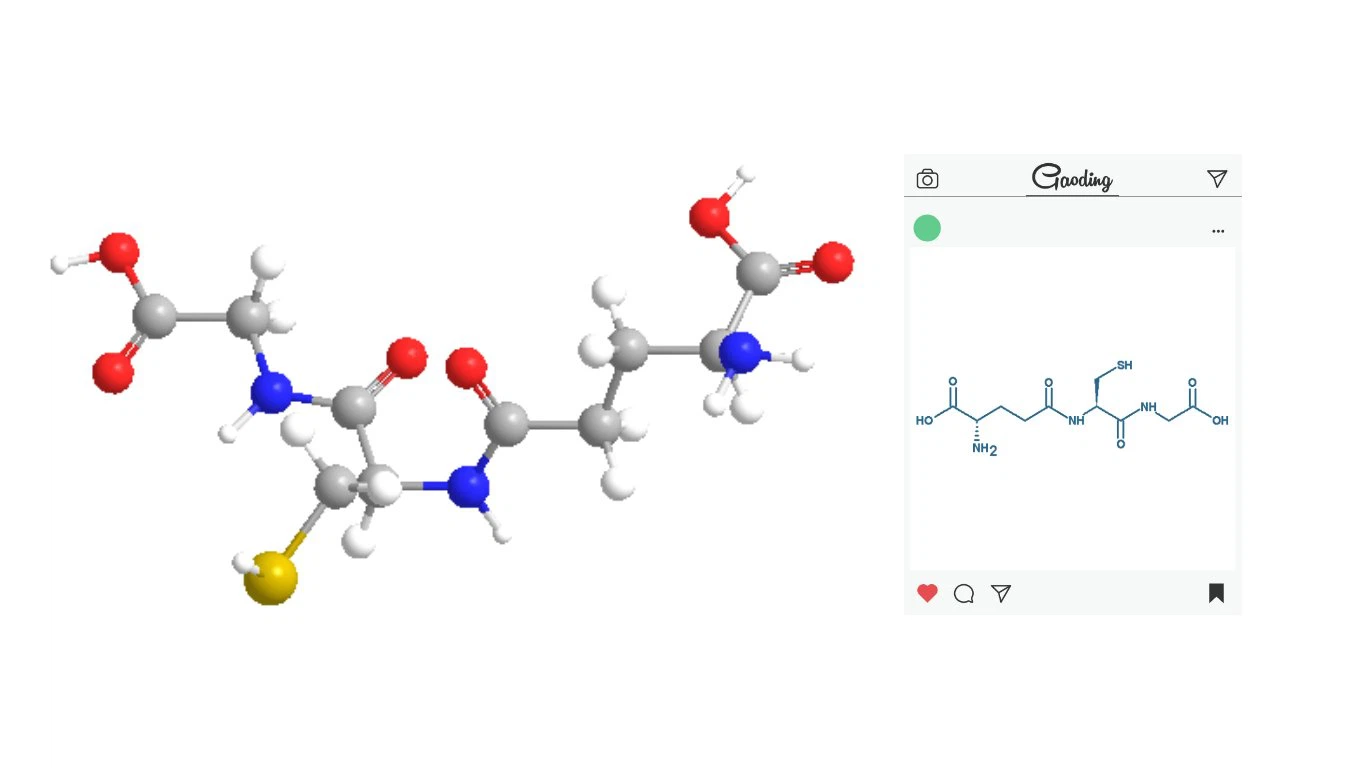 L-Glutathione Reduced(C10H17N3O6S)

CAS

70-18-8

Appearance

White or almost white powder

Assay

99% min

Chlorides

Not more than 200 ppm

Sulfates

Not more than 300 ppm

Ammonium

Not more than 200 ppm

Iron

Not more than 10 ppm

Arsenic

Not more than 2 ppm

Heavy metals

Not more than 10 ppm

Cadmium (Cd)

Not more than 1 ppm

Lead (Pb)

Not more than 3 ppm

Mercury (Hg)

Not more than 1 ppm

Sulfated ash

Not more than 0.1%

Loss on drying

Not more than 0.5%

Shelf Life

Two years when properly stored.
Literature data shows that low glutathione levels are associated with melanin deposition in the skin of humans and other animals, while high glutathione levels can inhibit melanogenesis. It has also been reported that glutathione depletion increases tyrosinase activity in human melanoma cells. Reduced glutathione is rapidly depleted in melanocytes and keratinocytes upon exposure to ultraviolet light, such as UVA. Matsuki et al reported that glutathione had a dose-dependent inhibitory effect on melanin synthesis in tyrosinase and levodopa responses.
Studies have shown that glutathione can indeed interfere with the synthesis of melanin, and its mechanisms mainly include:
1. Directly inhibit the activity of tyrosinase.
2. Free radicals can activate tyrosinase, while glutathione can scavenge free radicals and inhibit the activation of tyrosinase.
3. Glutathione is hydrolyzed to cysteine, so that the melanin synthesis pathway tends to pheomelanin.