Coenzyme Q10, also known as ubiquinone 10, is a fat-soluble quinone whose structure is similar to that of vitamin K. Quinone ring compound, yellow or orange powder crystal at room temperature, odorless and tasteless. It is easily decomposed by light and is widely distributed in nature. It mainly exists in yeast, plant leaves, seeds and the heart, liver and kidney of animals. The content of beef, sardines and other foods is also high.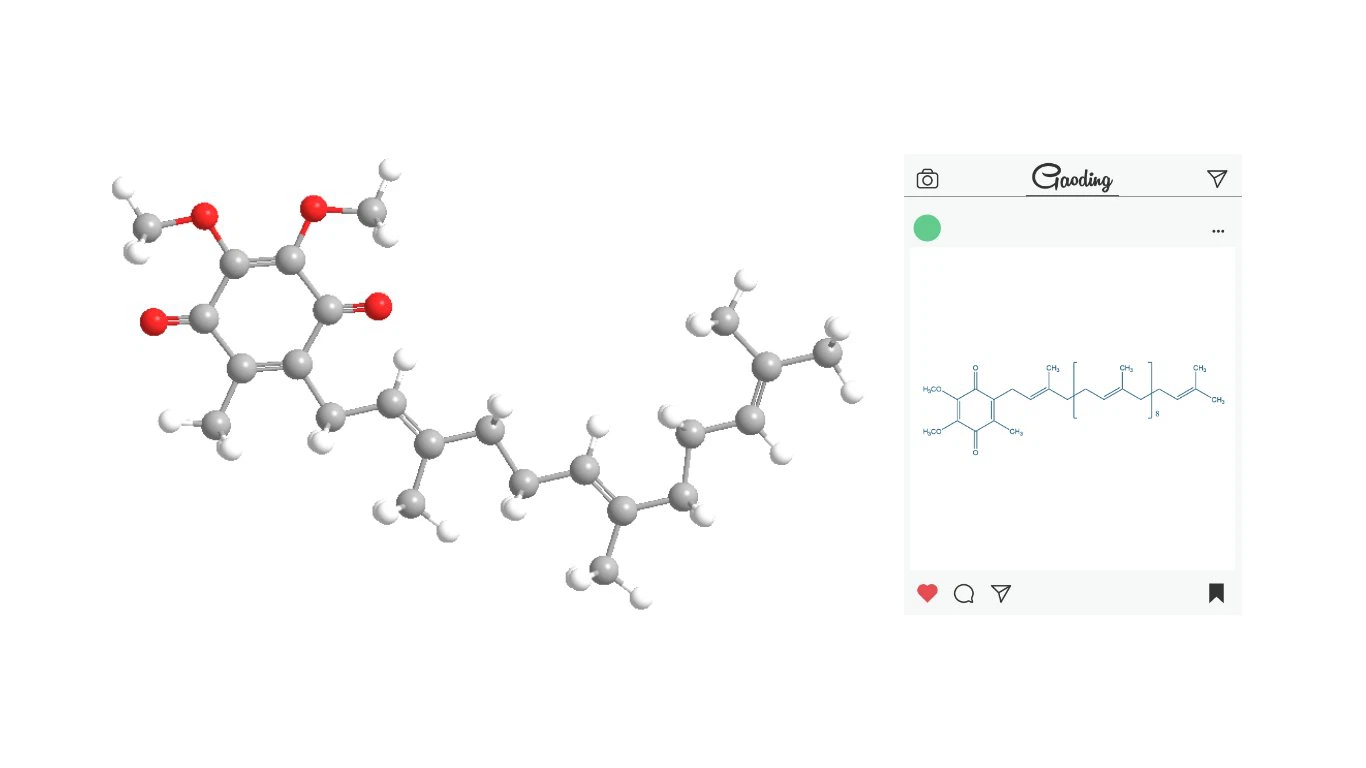 Coenzyme Q10(C59H90O4)

CAS

303-98-0

Appearance

Yellow to orange-yellow powder

Assay

≥98%

Heavy metals

Not more than 10 ppm

Loss on drying

Not more than 1%

Application

Raw material、medicine

Shelf Life

24 months when properly stored
In the mid-1990s, health products and functional foods containing added coenzyme Q10 appeared. Coenzyme Q10 can greatly improve the oxygen function, nutritional function and immune enhancement function of human cells. The product categories of coenzyme Q10 include powders, capsules or oral liquids, etc., such as composite functional food for anti-aging, or hypoxia-resistant functional food for high altitude or mountaineering consumers when combined with other natural antioxidant raw materials. , in beverages.
1) Drinks containing coenzyme Q10
Some companies have developed sports drinks containing coenzyme Q10 and a variety of multivitamins and minerals. Studies have shown that sports drinks fortified with functional nutrients can better replenish electrolytes, body fluids and energy substances lost during exercise. , delay the generation of fatigue, thereby improving exercise capacity. Since coenzyme Q10 is a fat-soluble substance, it is hardly soluble in beverages, which limits its application. The method pioneered by Japanese researchers to dissolve coenzyme Q10 powder in vitamin E/vegetable oil mixture, and then add lecithin or soybean phospholipid emulsifier to produce beverages, not only improves the solubility of coenzyme Q10, but also improves its light fastness. and storage stability, to achieve the purpose of extending the shelf life of the product. In recent years, the development of water-soluble coenzyme Q10 has paved the way for the better application of coenzyme Q10 in beverages and foods.
2) Low-fat (weight loss) foods
Coenzyme Q10 is also widely used in the production of low-fat (diet) foods in Western countries. In major dairy exporters such as Denmark, Norway and the Netherlands, manufacturers add CoQ10 directly to bulk dairy products such as cheese, yogurt and milk to increase the anti-obesity effect of the products.
3) Coenzyme Q10 food supplement
At present, the health food products with coenzyme Q10 as the main ingredient on the market mainly include tablets, capsules, soft capsules, etc. The content of coenzyme Q10 in each tablet ranges from 5 to 400 mg. E, add fish oil, add organic flaxseed oil, add vitamin D, etc. The addition of other ingredients can help promote the absorption of coenzyme Q10, or synergize with coenzyme Q10 (promote its antioxidant and other effects).