Glutathione, a tripeptide antioxidant, is most abundant in the liver, and is also required by the spleen, kidneys, gut, lung fluid, lens, red and white blood cells. And UV and other radiation, viral infections, environmental toxins, household chemicals and heavy metals, surgery, inflammation, etc. can deplete glutathione in the body.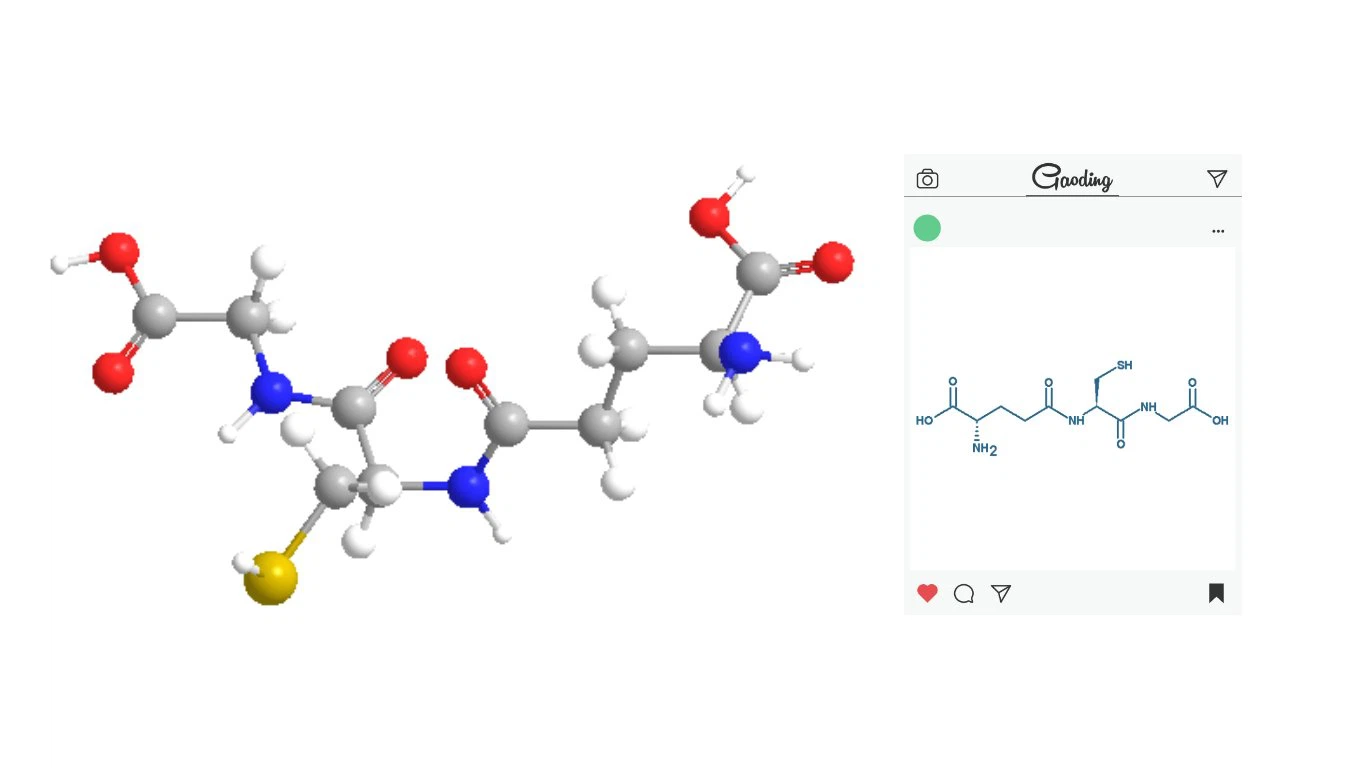 L-Glutathione Reduced(C10H17N3O6S)

CAS

70-18-8

Appearance

White or almost white powder

Assay

99% min

Chlorides

Not more than 200 ppm

Sulfates

Not more than 300 ppm

Ammonium

Not more than 200 ppm

Iron

Not more than 10 ppm

Arsenic

Not more than 2 ppm

Heavy metals

Not more than 10 ppm

Cadmium (Cd)

Not more than 1 ppm

Lead (Pb)

Not more than 3 ppm

Mercury (Hg)

Not more than 1 ppm

Sulfated ash

Not more than 0.1%

Loss on drying

Not more than 0.5%

Shelf Life

Two years when properly stored.
The first stage of liver detoxification often produces more toxic metabolites, so efficient clearance of the second stage is critical. But many times, such as staying up late, irritability, alcoholism, overwork, eating pickled or high-fat foods, drug abuse, etc. can lead to increased oxidative stress, which leads to a decrease in the consumption of glutathione in the liver, making glutathione Failed to pass the second stage of detoxification. This is why we often say that staying up late hurts the liver, because staying up late will reduce the glutathione content of the liver, and alcohol has the greatest impact on the glutathione of the liver.
The content of glutathione in patients with fatty liver and hepatitis is very low, so that liver function cannot function properly. Clinical studies have shown that adequate glutathione contributes to liver cell membrane nutrition, reduces liver cell damage and mediates the body's response to inflammation and immune function by participating in the synthesis of leukotriene (LT) C4, enhancing the immune system.
Glutathione is not only a liver protector but also a holy product for whitening. When the skin is damaged by ultraviolet rays, the skin will be in a state of "self-protection", activating the activity of tyrosinase, resulting in the production of melanin, which is then metabolized through layers of cells. Move to the skin epidermis to form freckles, sunburn, dark spots, etc. Tyrosinase is the key to the formation of melanin, and the strong antioxidant effect of glutathione can lock tyrosinase and prevent the penetration of tyrosine , inhibit the formation of melanin. VE and glutathione can work together to improve the detoxification effect of the liver. VE also has the effect of anti-oxidation and freckle removal; while VC and glutathione can also work together to better inhibit tyrosinase, thereby reducing melanin. generation.