Coenzyme Q10 is widely present in cell membranes, especially mitochondrial membranes, mainly in the heart, lung, liver, kidney, spleen, pancreas and adrenal gland. The whole body content of coenzyme Q10 is only 500~1500mg, but it plays an important role.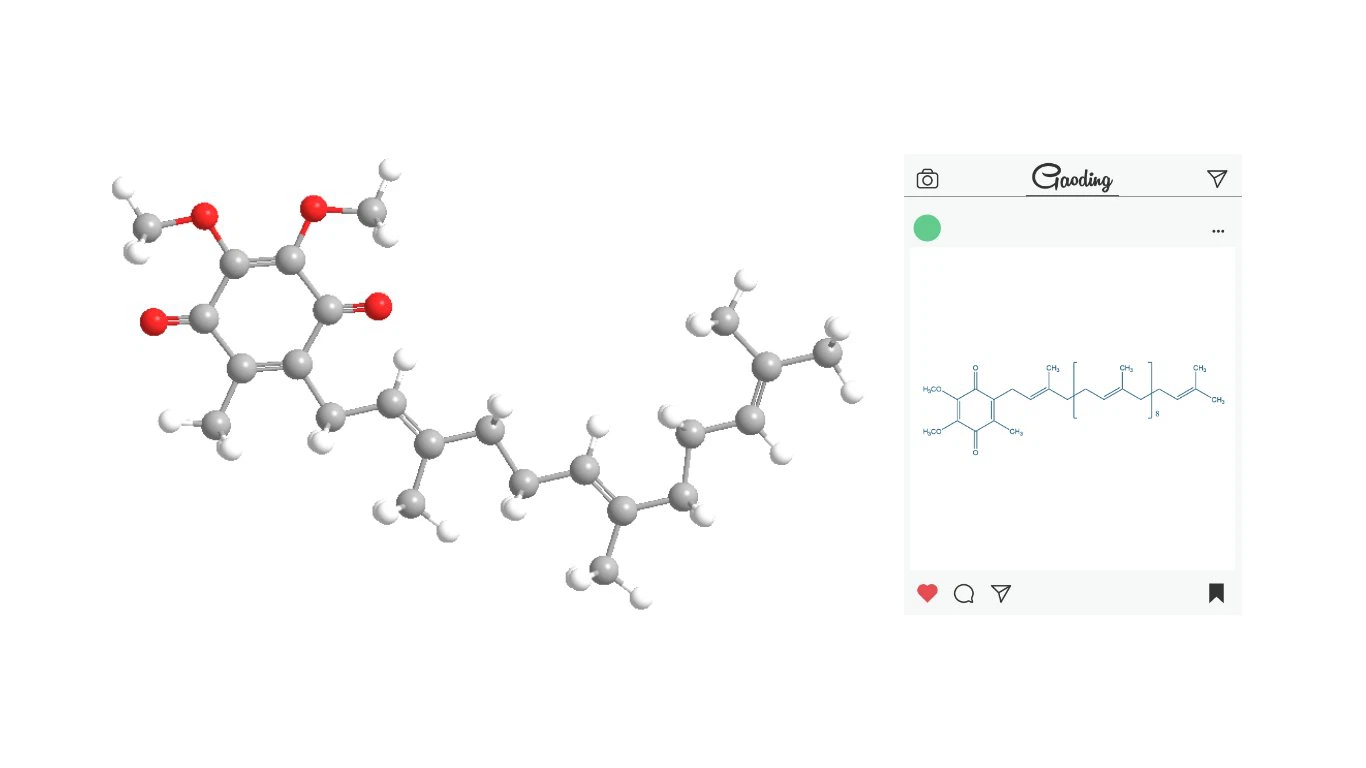 Coenzyme Q10(C59H90O4)

CAS

303-98-0

Appearance

Yellow to orange-yellow powder

Assay

≥98.0%

Loss on drying

Not more than 1%

Heavy Metal

Not more than 10ppm

Application

Raw material、medicine

Shelf Life

24 months when properly stored.
Coenzyme Q10 can prevent lipid and protein peroxidation and scavenge free radicals. Coenzyme Q10 can strengthen the intracellular membrane to resist the damage of external oxidative factors through the transformation of redox structure. Vegetarian and lycopene are more effective.
Protect the heart, prevent heart disease, and assist in the treatment of cardiovascular disease
Because coenzyme Q10 is extracted from the heart of cattle at the beginning, and the content of coenzyme Q10 in the human heart is the highest, so there are the most relevant studies. Coenzyme Q10 helps to improve myocardial function and prevent heart disease. In the adjuvant treatment of cardiovascular diseases, coenzyme Q10 is used in adjuvant therapy such as viral myocarditis and chronic cardiac insufficiency.
Antioxidant, skin protection, anti-aging
Coenzyme Q10 has a very strong antioxidant capacity. Excessive free radicals in the body are a major factor that promotes our aging. Coenzyme Q10 can effectively clear the free radicals in our body. At the same time, local experiments show that with the increase of age, skin collagen resists ultraviolet rays The ability to be damaged by other oxidative stimuli is reduced, while long-term use of CoQ10 can effectively prevent skin photoaging and reduce wrinkles around the eyes.
Improve immunity and stay active
Coenzyme Q10 does not have many potential risks like other synthetic substances. It is a natural antioxidant produced by cells itself, which can effectively prevent the formation of free radicals and help maintain the normal operation of the immune system. Coenzyme Q10 keeps cells in good health, so the body is full of vitality, energy and brain power.