NMN is a substance naturally present in the human body and is involved in the synthesis of NAD+ in cells. NAD+ is one of the most important coenzymes in the human body. It participates in thousands of biocatalytic reactions in the human body and is an essential substance for the human body.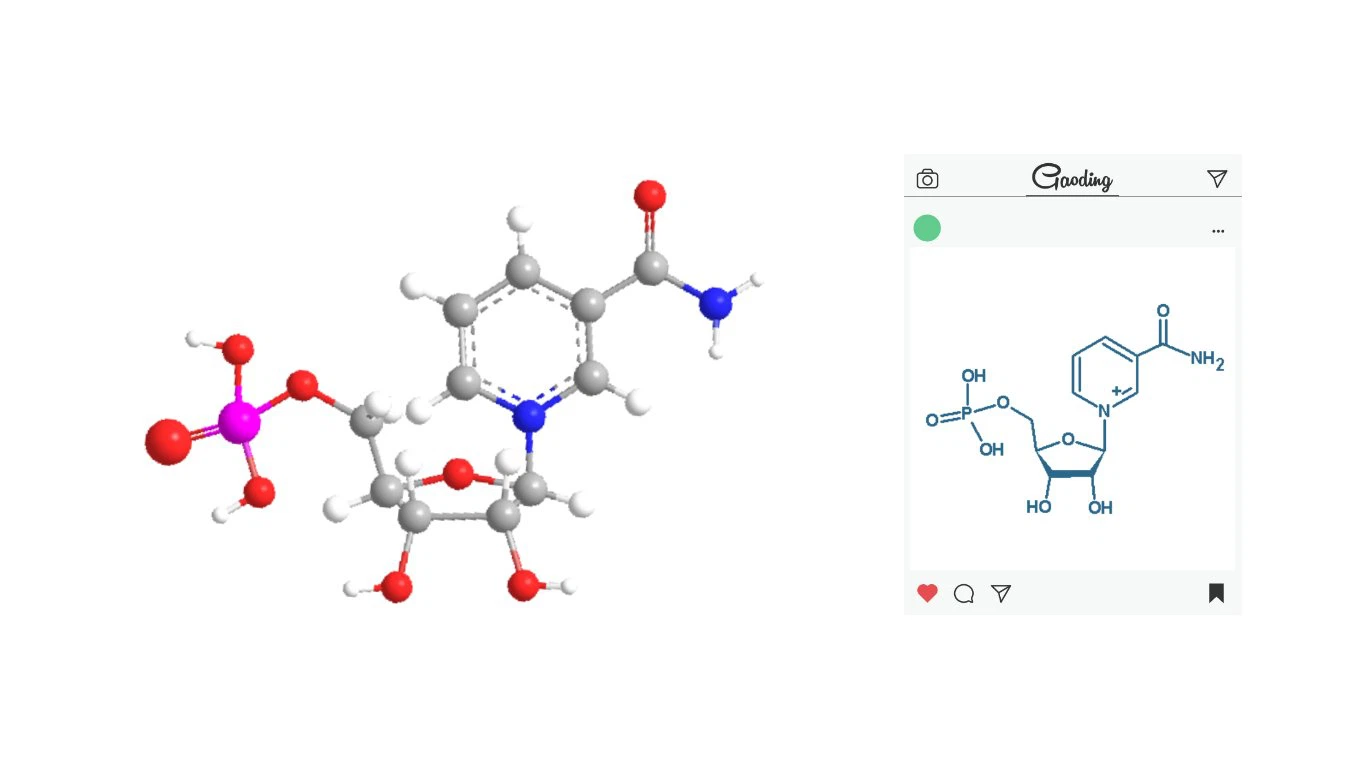 Bulk Powder Nicotinamide Mononucleotide(C11H15N2O8P)

CAS

1094-61-7

Appearance

White or almost white powder

Assay

99% min

Loss on drying

Not more than 0.5%

Heavy Metal

Not more than 10ppm

Chlorides

Not more than 200 ppm

Sulfates

Not more than 300 ppm

Iron

Not more than 20 ppm

Arsenic

Not more than 1 ppm

Bulk density

Not less than 0.15g/ml

Shelf Life

Two years when properly stored.
NMN is the precursor of NAD+. NAD+ is a substance naturally present in the human body and it gradually decreases with age. The reduction of NAD+ will impair the ability of cells to produce energy, and the body will experience degenerative symptoms such as muscle degeneration, decreased brain power, darkening of pigment, hair loss, etc., which is traditionally referred to as "aging".
Aging is not necessarily measured by age. The body is in a state of high pressure for a long time, working overtime and staying up late for a long time will affect various body machines, resulting in symptoms such as fatigue, mental decline, and trance. NMN mainly has the anti-aging effect of accelerating the increase of NAD+ level in the human body, repairing damaged cells, improving physical function and maintaining a youthful state.
Although NMN naturally exists in human breast milk and various vegetables and fruits, the content is extremely small, and the amount of NMN ingested in the daily diet is far from enough. Therefore, it is particularly important to supplement NMN from non-food sources.
The current main effect of NMN is in anti-aging, which can alleviate degenerative diseases caused by aging. NMN has multiple positive effects in cardiac and cerebral ischemia, Parkinson's disease, Alzheimer's disease, reversal of fatty liver, renal tubular damage and aging, diet and age-induced type 2 diabetes and obesity.
At the same time, the main body sensations after taking NMN include improving mental state, improving muscle strength, improving brain power, better sleep, better skin, etc.