Glutathione is a tripeptide compound widely distributed in animal, plant and microbial cells, among which glutathione is abundant in animal and human viscera, wheat germ and yeast, which is an important biologically active substance in the body. , Glutathione has physiological effects such as anti-aging, anti-oxidation, anti-allergy, reducing fatigue and preventing diabetes. At present, it is mainly used in many fields such as food, medicine, health care products and cosmetics.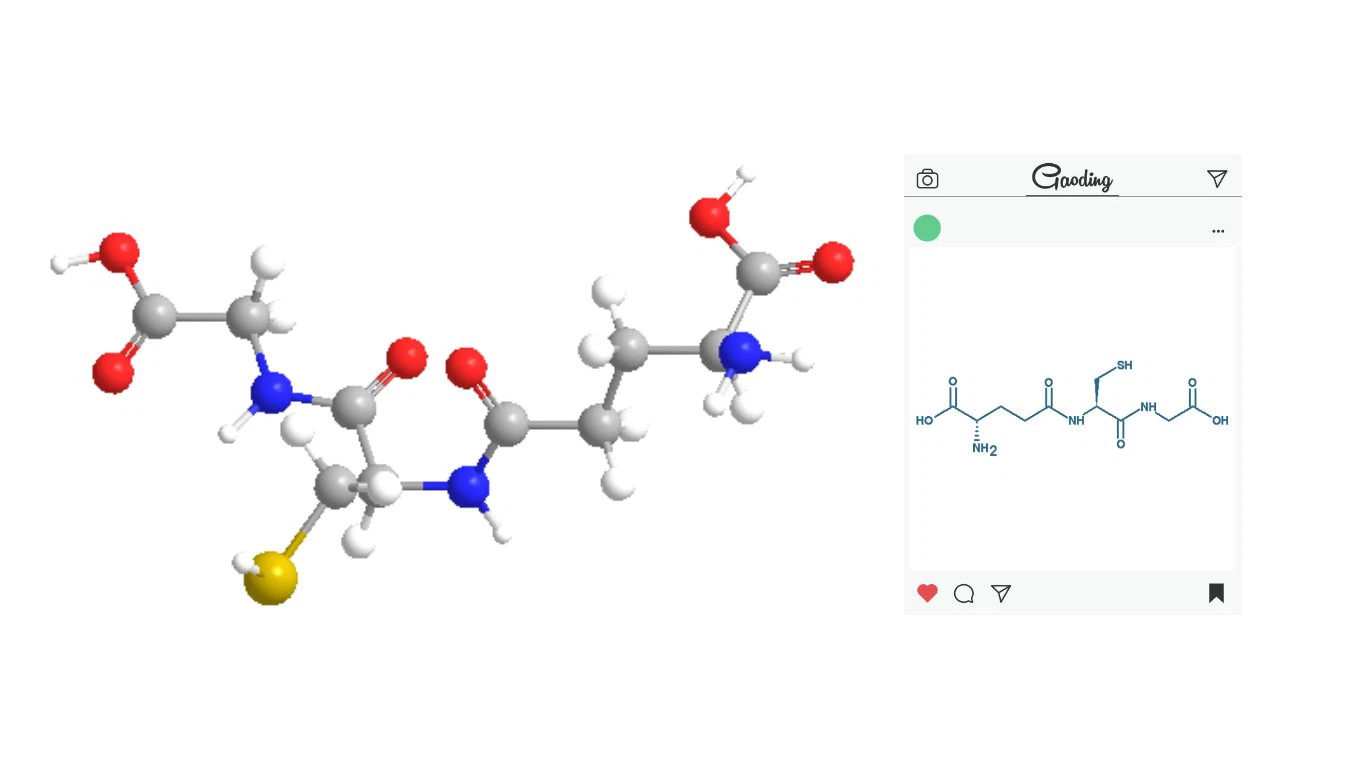 L-Glutathione Reduced(C10H17N3O6S)

CAS

70-18-8

Appearance

White or almost white powder

Assay

99% min

Chlorides

Not more than 200 ppm

Sulfates

Not more than 300 ppm

Ammonium

Not more than 200 ppm

Iron

Not more than 10 ppm

Arsenic

Not more than 2 ppm

Heavy metals

Not more than 10 ppm

Cadmium (Cd)

Not more than 1 ppm

Lead (Pb)

Not more than 3 ppm

Mercury (Hg)

Not more than 1 ppm

Sulfated ash

Not more than 0.1%

Loss on drying

Not more than 0.5%

Shelf Life

Two years when properly stored.
Since the 1920s, glutathione has been widely used in various fields of food processing.
1. Application in livestock and poultry and seafood
Appropriate addition of glutathione to meat and seafood can effectively inhibit the decomposition of nucleic acid, enhance flavor, and prolong the shelf life of food. The combined treatment of chilled beef with glutathione and mixed gas can effectively reduce the total number of initial bacterial colonies in beef, inhibit the growth and reproduction of microorganisms, and improve beef quality. As a feed additive, glutathione can effectively promote the growth of livestock and poultry such as broilers and piglets. Some studies have found that glutathione can significantly increase the weight of mutton sheep, promote the growth of mutton sheep, enhance the tenderness of mutton and improve the quality of mutton. Glutathione can also promote the growth and development of seafood fish by increasing the digestive enzyme activity of fish, promoting the secretion of growth hormone and improving protein synthesis.
2. Application in alcohol
Glutathione, as a natural non-toxic and antioxidant active substance, is widely used in the wine industry.
3. Application in condiments
Glutathione can also be used in food as a condiment. Studies have found that glutathione is mixed with L-glutamate, cystine and xylose to produce a unique beef flavor, and glutathione and flavor nucleotides such as inosinic acid, guanosine After the acid and sodium glutamate are mixed, it will form a strong meat flavor, which can be used as a flavoring agent and flavoring agent in the processing of various foods.