Glutathione is a component composed of three amino acids in our body, which has anti-oxidation and detoxification effects. As an extremely active anti-aging agent, it is also mostly used in cosmetics and medical beauty industries.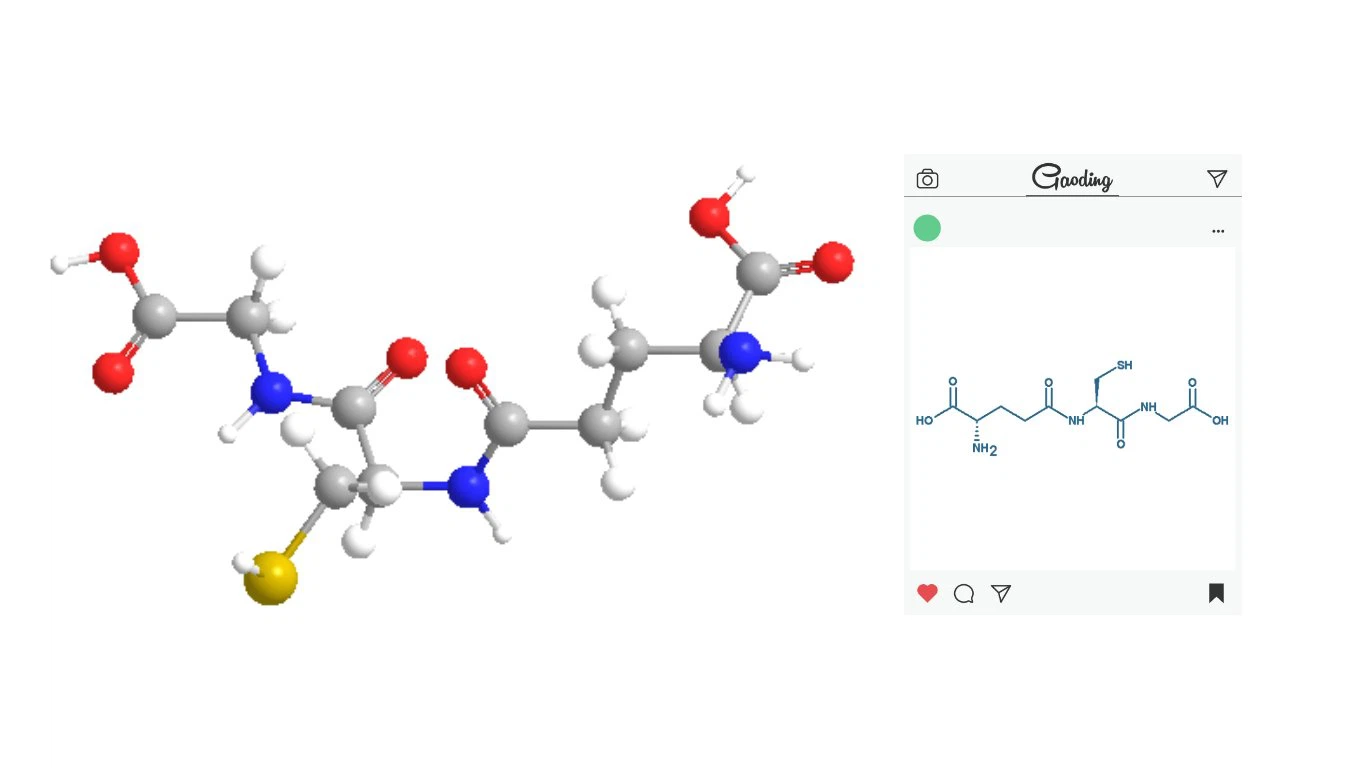 L-Glutathione Reduced(C10H17N3O6S)

CAS

70-18-8

Appearance

White or almost white powder

Assay

99% min

Chlorides

Not more than 200 ppm

Sulfates

Not more than 300 ppm

Ammonium

Not more than 200 ppm

Iron

Not more than 10 ppm

Arsenic

Not more than 2 ppm

Heavy metals

Not more than 10 ppm

Cadmium (Cd)

Not more than 1 ppm

Lead (Pb)

Not more than 3 ppm

Mercury (Hg)

Not more than 1 ppm

Sulfated ash

Not more than 0.1%

Loss on drying

Not more than 0.5%

Shelf Life

Two years when properly stored.
Glutathione is not only directly involved in scavenging free radicals, but also regulates external antioxidants such as vitamin C and E. After scavenging free radicals, vitamin E becomes oxidized vitamin E, and vitamin C can regenerate vitamin E. After regeneration, vitamin C becomes dehydroascorbic acid, and GSH can turn dehydroascorbic acid into vitamin C, that is, vitamin C can also be regenerated by GSH.
Therefore, GSH plays a vital role in the antioxidant system in the body, and antioxidant is related to various processes, including aging, melanin synthesis, cell damage, inflammation, etc. Therefore, it is not surprising that GSH has a wide range of physiological effects. surprise.
There are three main effects on the skin:
1. Enhance skin elasticity
The antioxidant effect of glutathione can protect newborn cells and provide a good growth environment for cells, so it can increase the number of newborn cells.
2. Blemishes and freckles
Glutathione can very effectively inhibit the production of melanin, and at the same time decompose the existing melanin, you can effectively organize the precipitation of melanin, so as to prevent the production of melanin.
3. Comprehensive anti-aging
Glutathione can accelerate the regeneration of cells, thereby delaying the aging of the body. Supplementing glutathione can increase human growth hormone, which can regulate the shortening of telomeres and effectively resist aging.
Glutathione has anti-oxidant properties, and it can play a whitening effect after being injected into the human body. Because glutathione can inhibit the formation of melanin, and remove free radicals in the human body, clean and purify the environmental pollution in the human body. It is often used in whitening in medical beauty projects, and most whitening injections contain glutathione.