NMN is the most direct precursor of NAD+. NAD+ (nicotinamide adenine dinucleotide or coenzyme I) plays an important role in cellular metabolism. NAD+ is a coenzyme for hundreds of redox reactions in cells, and is also an important substance for cell survival, apoptosis, DNA repair, immune response and circadian rhythm regulation.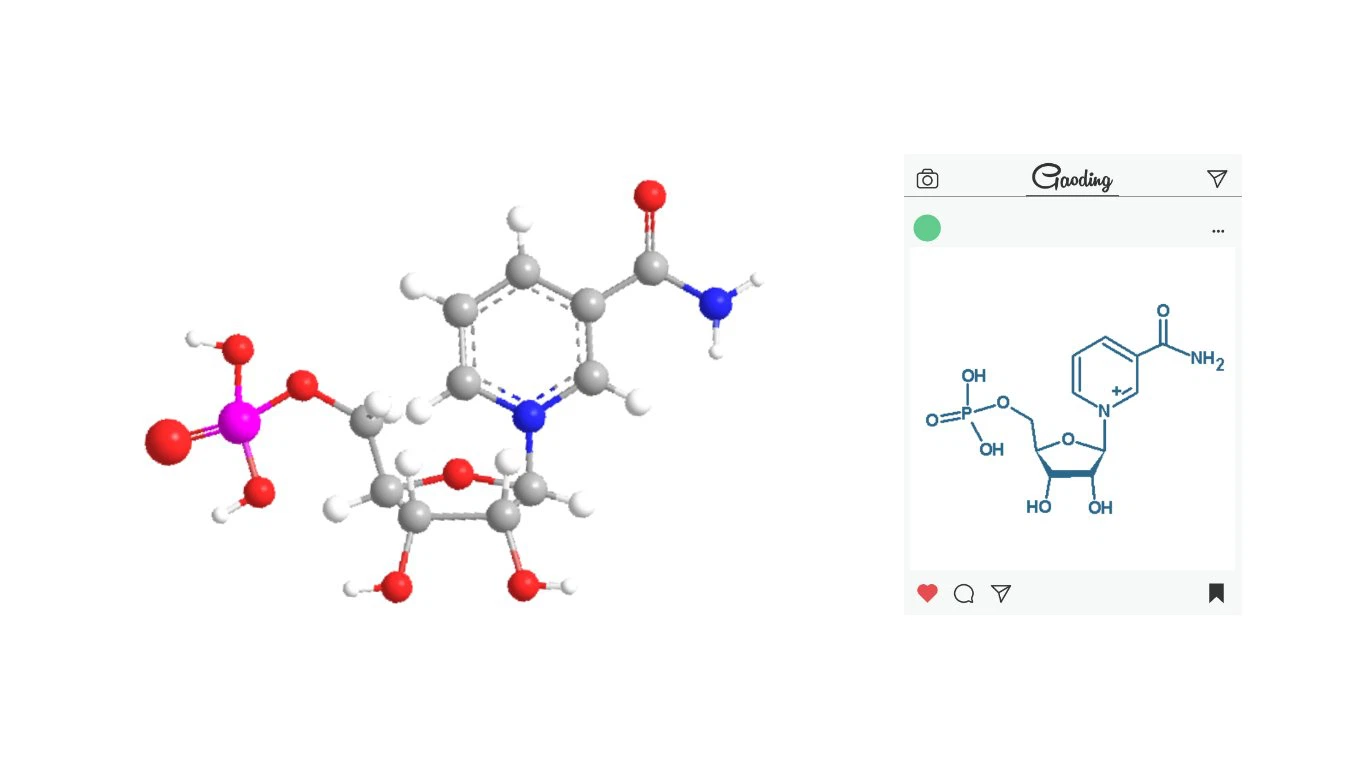 Bulk Powder Nicotinamide Mononucleotide(C11H15N2O8P)

CAS

1094-61-7

Appearance

White or almost white powder

Assay

99% min

Loss on drying

Not more than 0.5%

Heavy Metal

Not more than 10ppm

Chlorides

Not more than 200 ppm

Sulfates

Not more than 300 ppm

Iron

Not more than 20 ppm

Arsenic

Not more than 1 ppm

Bulk density

Not less than 0.15g/ml

Shelf Life

Two years when properly stored.
NMN is a natural source of skin health. A large part of the aging of the skin is due to the aging of cells, and the aging of cells is caused by the loss of cell energy, dryness, collapse, relaxation, dryness and various fine lines, etc. NMN, as the most direct component of supplementing NAD+, can It can reduce a series of skin problems caused by human aging, effectively improve the balance of skin hormones, enhance skin firmness, and play a good role in skin repair, moisturizing, and anti-aging.
The efficacy and role of NMN:
1. Quickly replenish NAD+, efficiently repair DNA, and delay aging.
2. Promote cell regeneration, enhance human metabolism, eliminate or alleviate various sub-health problems.
3. Protect blood vessel health, strengthen blood circulation, and prevent body degeneration.
4. Eliminate free radicals, increase the blood supply of capillaries, eliminate waste, improve skin quality, effectively control skin relaxation, and reduce fine lines and dark spots.
5. Clear heat and detoxify, decompose stubborn fat, protect and repair islet function, prevent and treat metabolic diseases such as diabetes and obesity.
6. Increase the level of dopamine, improve mood, increase blood supply to the brain, and relieve brain decline caused by depression.
FAQ
Q1: How to confirm the product quality before placing an order?
A: You can get samples for free, you just need to pay the shipping fee or arrange courier to pick up the samples. You can send us your product specifications and requirements and we will manufacture the products according to your requirements.
Q2: How about the delivery time?
A: Delivery time: about 7 days after payment is confirmed. (excluding Chinese holidays).
Q3. What is your sample policy?
A: If we have stock, we can provide free samples, but customers have to pay the courier fee.
Q4.Can you produce according to samples?
A: Yes, we can produce your samples or technical requirements, the COA will be provide. Our product will be comform to the COA.
Q5. What are your payment terms?
A: We accept L/C, D/A, D/P, T/T, Western Union.