As a nutritional supplement and therapeutic auxiliary drug, SAMe can effectively inhibit the development of neuropsychiatric diseases such as depression, Alzheimer's disease (AD), schizophrenia, epilepsy, migraine, Down syndrome and sequelae of concussion, Improve disease prognosis.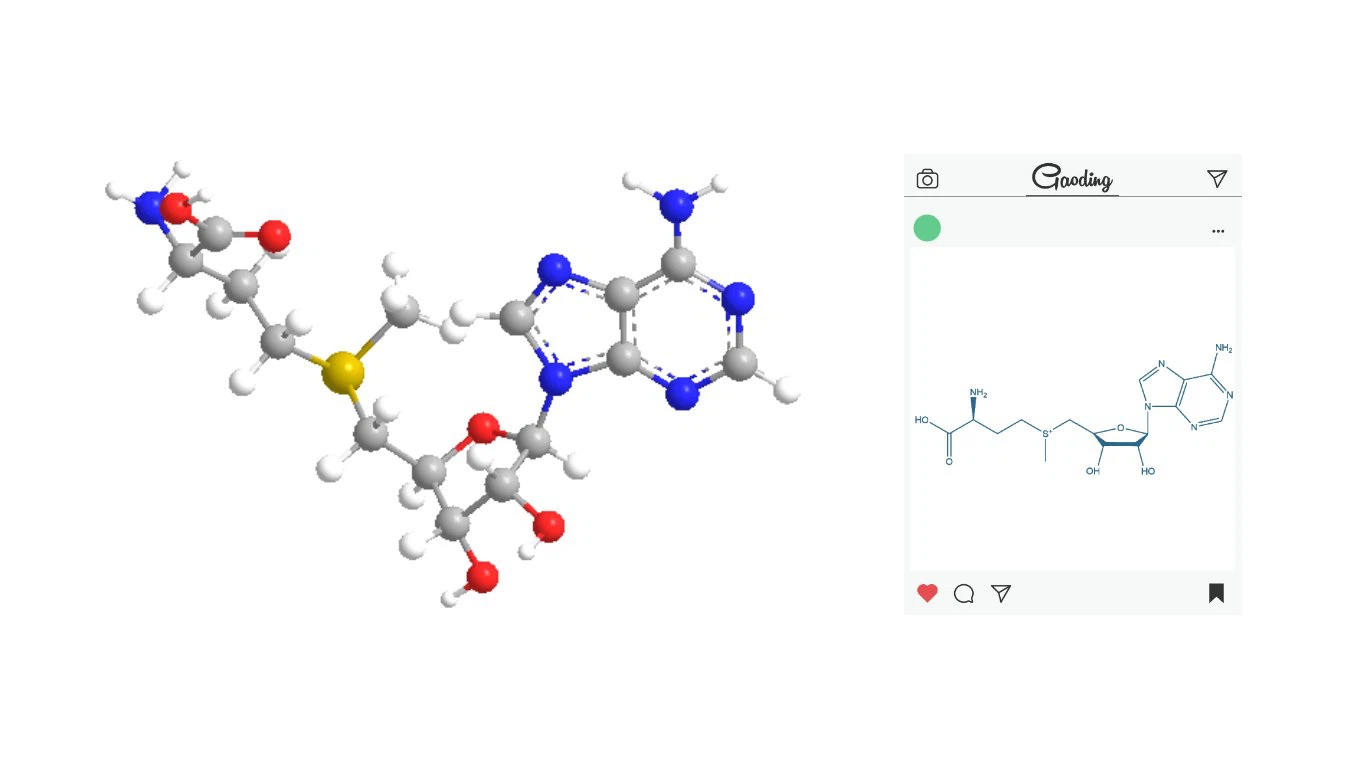 S-Adenosyl-L-methionine(C22H34N6O16S4)
CAS
97540-22-2
Appearance
White fine powder
Assay
≥98%
Heavy metals
Not more than 10 ppm
Loss on drying
Not more than 1%
Application
Raw material、medicine
Shelf Life
24 months when properly stored
In recent years, adenosylmethionine dietary supplements have become an important method for treating AD patients. SAM and folic acid inhibit the DNA damage of nerve cells by providing methyl donors, and inhibit the apoptosis of hippocampal nerve cells induced by homocysteine, while the content of SAM in the cerebrospinal fluid of AD patients is reduced, and the lack of SAM promotes the overexpression of presenilin-1 , which may also be one of the biochemical mechanisms of SAM in treating AD. Therefore, it is necessary to supplement exogenous SAM.
Ademetionine has anti-inflammatory and analgesic effect, can significantly inhibit the production of inflammatory factors, reduce the destruction of articular cartilage, improve the pathological process of articular cartilage and synovium, and the therapeutic effect is enhanced with the increase of the dose of adenosylmethionine. In addition, adenosylmethionine can also stimulate chondrocytes cultured in vitro to synthesize and secrete proteoglycan to repair articular cartilage damage, and long-term administration can slow down the recurrence of osteoarthritis.
In recent years, with the deepening of the metabolic process of SAMe in the body and a large number of clinical studies, more and more attention has been paid to the role of SAMe in maintaining neurological health, and it has been used to assist mental diseases such as depression, Alzheimer's disease, and cognitive impairment. Therapy, is an effective dietary supplement.
Product Line
We implement strict management and control throughout the entire process from research and development, procurement of raw materials, production and input, to final product testing, packaging, delivery, and transportation. The entire production supply chain is traceable.
Why Choose us
1.OEM service professional design team
2.Professionally supplying natural food and cosmetics ingredients products
3.100% inspection before delivery
4.Inventory 24 hour delivery
5.Complete documentary system