Glutathione is the low-molecular-weight peptide with the most abundant sulfhydryl groups in animal, plant and microbial cells. It can inhibit and remove free radicals and peroxides in the body, alleviate the damage of various toxic substances to the body, regulate immunity and protect the intestinal mucosa , transport amino acids in the body, promote the synthesis of DNA, RNA and protein and the absorption of various mineral elements, and promote cell growth and other functions. At present, glutathione has been widely used in the fields of medicine, food and cosmetics, and its application in the field of animal health is still in its infancy, with a good market prospect.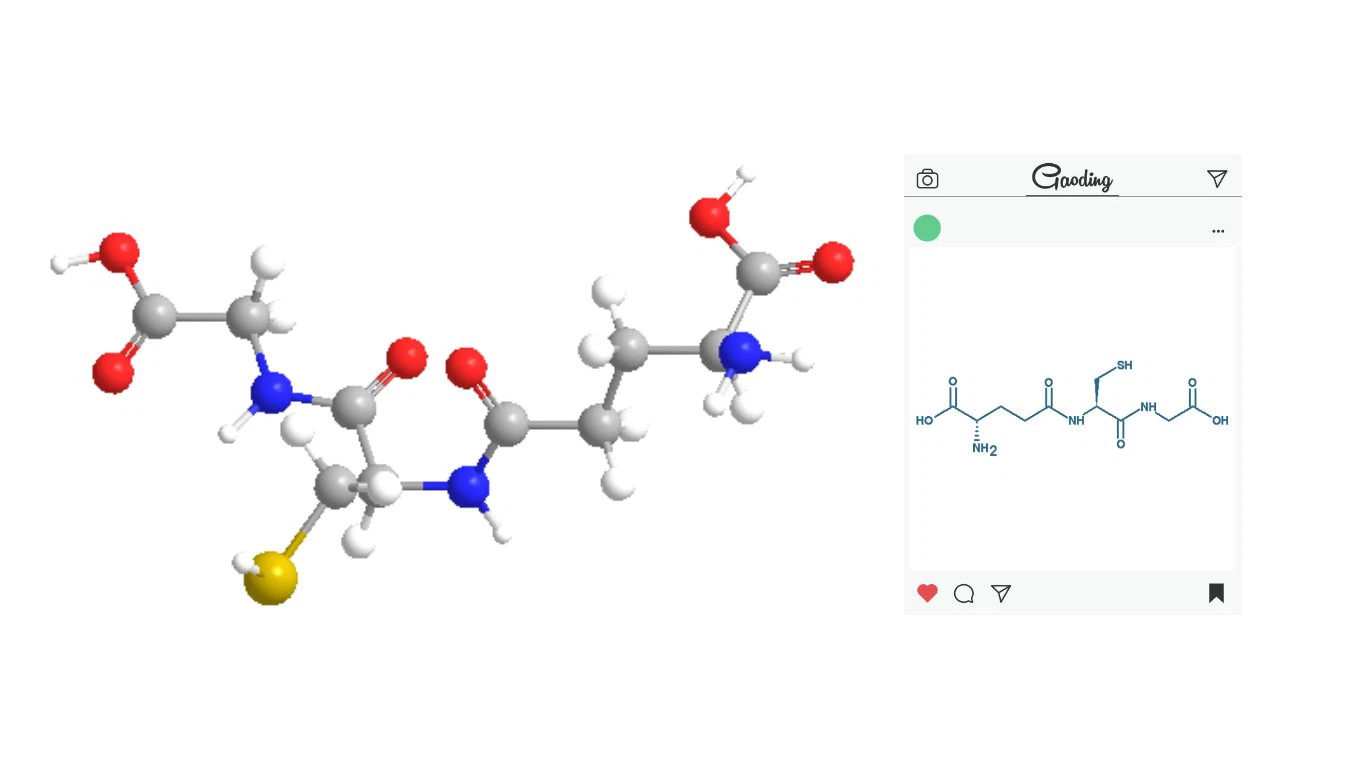 L-Glutathione Reduced(C10H17N3O6S)

CAS

70-18-8

Appearance

White or almost white powder

Assay

99% min

Chlorides

Not more than 200 ppm

Sulfates

Not more than 300 ppm

Ammonium

Not more than 200 ppm

Iron

Not more than 10 ppm

Arsenic

Not more than 2 ppm

Heavy metals

Not more than 10 ppm

Cadmium (Cd)

Not more than 1 ppm

Lead (Pb)

Not more than 3 ppm

Mercury (Hg)

Not more than 1 ppm

Sulfated ash

Not more than 0.1%

Loss on drying

Not more than 0.5%

Shelf Life

Two years when properly stored.
Effects of glutathione on production performance and body health of livestock and poultry
1. Improve the growth performance of livestock and poultry: As a physiologically active substance, glutathione can improve the growth performance of livestock and poultry by adding it in an appropriate amount.
2. Relieve the weaning stress of piglets: Glutathione is one of the powerful endogenous antioxidant components in the body, and it is also a free radical scavenger for cells. The liver and intestinal tract of newborn piglets are important sites for its synthesis. The activity of milk-derived acidophilus, glutathione and glutathione peroxidase (GSH-Px) increased in supplemented diets, which can improve the antioxidant capacity of weaned piglets.
3. Improve poultry heat stress/oxidative stress: In production, appropriate addition of selenium, amino acids and vitamins has positive effects on poultry growth performance, stress resistance and immune function. The antioxidant effect of selenium on the body is realized through the content of glutathione and the activity of glutathione-related enzymes.
4. Improve meat quality: Glutathione may reduce the damage of free radicals to cell structure and the degree of oxidation of myoglobin, thereby improving the water retention of muscles, improving the tenderness and color of meat, and improving the quality of meat. quality.
As an important biologically active substance in animals, glutathione plays an important role in alleviating oxidative stress and improving body health. It has great development potential in the field of feed additives and biological fertilizers.