NMN is an analogyle I (NAD+) anifzen I (NAD+) an ahead substance in the human body's energy conversion. Its function is to be reflected by NAD+. A large number of research papers in the world's top scientific magazines "Science", "Cell", and "Nature" found that NMN can effectively delay various problems caused by aging. NMN is the best supplement to NAD+.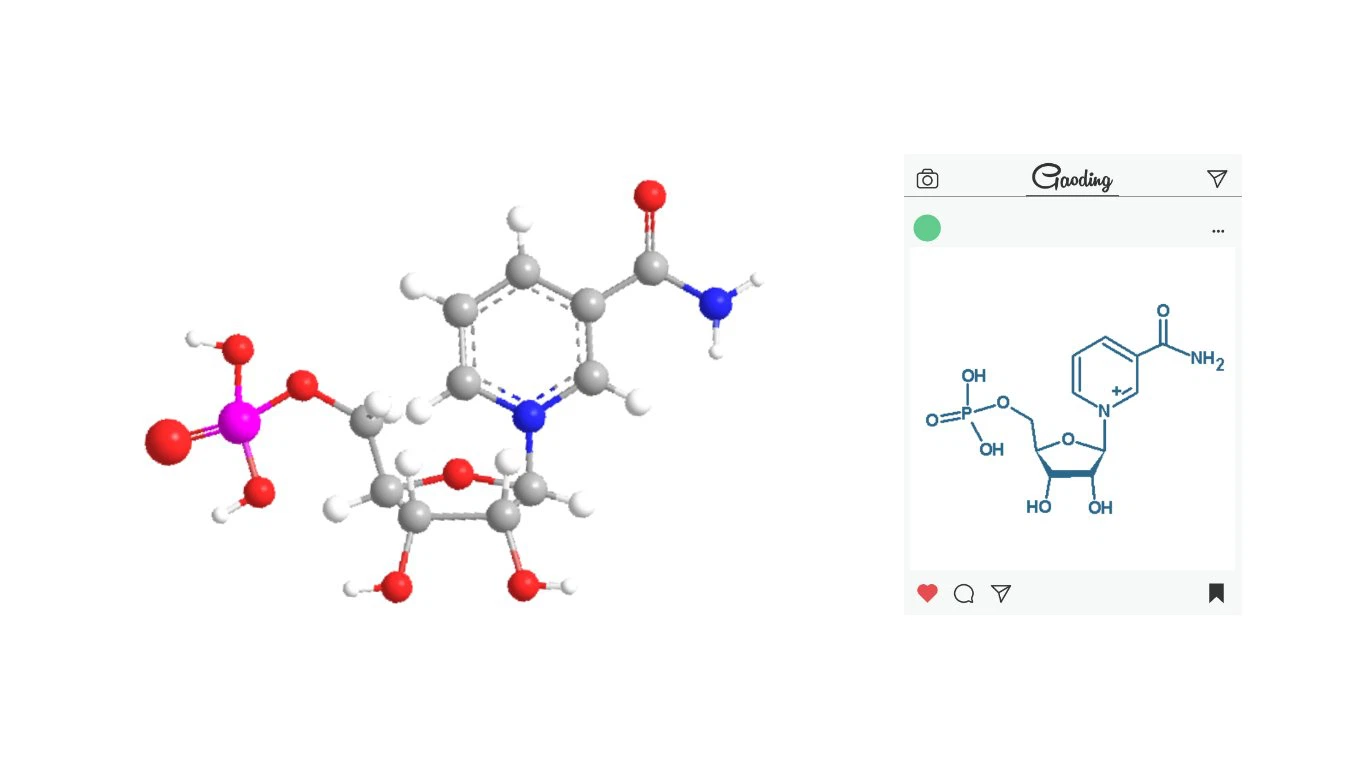 Bulk Powder Nicotinamide Mononucleotide(C11H15N2O8P)

CAS

1094-61-7

Appearance

White or almost white powder

Assay

99% min

Loss on drying

Not more than 0.5%

Heavy Metal

Not more than 10ppm

Chlorides

Not more than 200 ppm

Sulfates

Not more than 300 ppm

Iron

Not more than 20 ppm

Arsenic

Not more than 1 ppm

Bulk density

Not less than 0.15g/ml

Shelf Life

Two years when properly stored.
NMN is the forefront of NAD+. To understand NMN, first of all, we must understand NAD+.
NAD+(nicotinamide adenine dilate) is an coenzyme that exists in all living cells; it is still a key signal molecule that can control cell function and survival to cope with changes in the environment, such as nutritional intake, cells Damage, etc. The fluctuations of NAD+will affect mitochondrial function and metabolism, oxidation reaction, day and night rhythm, immune response and inflammation, DNA repair, cell division, protein-protein signal conduction, chromatin and epigenetics. Regulating the NAD+concentration in the human body is conducive to delaying aging; inhibiting the weight -related weight -related weight; enhancing energy metabolism and making the human body more vigorous; improving hyperlipidemia, eye function, diabetes, obesity, and neurological diseases.
NAD+exists in each cell of the human body, participating in thousands of reactions, and has a fundamental impact on human health. The currently discovered NAD+supplements mainly include four types of NAD+supplements: tobaccoic acid, chromine, nicotinamide, NMN/NR. From the perspective of conversion methods, absorption rates, safety and other perspectives, NMN is the best NAD+supplement.
With the increase of age, the level of NAD+contained in the human body has continued to decrease to reduce the activity of cell mitochondria. At the same time, decreased NAD+also damages the ability of cells to produce energy, resulting in aging and elderly diseases.
NMN has the effects of being found: repair DNA damage, activate longevity genes, improve sleep, alcohol and protect the liver, help the treatment of hair loss, alleviate muscle aging, improve women's reproductive ability, prevent dementia, repair kidney injury, maintain blood vessel health, maintain blood vessel health, maintain blood vessels, maintain blood vessels Protective optic nerve and so on.