With age, lower metabolism, stress, and irregular living and eating habits, the sugar (carbohydrate) we ingested accumulates in the body, and combines with protein or lipid molecules to form a brown substance, The end products of glycation (AEGs). Studies have found that the continuous accumulation of AGEs in the skin leads to the cross-linking of dermal collagen and the decrease of skin elasticity; and participates in the process of promoting the apoptosis of fibroblasts, which leads to aging.
Experiments showed that after taking NMN, the AF value, which reflects the number of AGEs in the skin, decreased significantly. In addition, skin changes were assessed by a visual analogue scale, and 6 out of 7 VAS items (moisture, dry skin, age spots, skin elasticity, makeup, rough skin, acne) were significantly improved.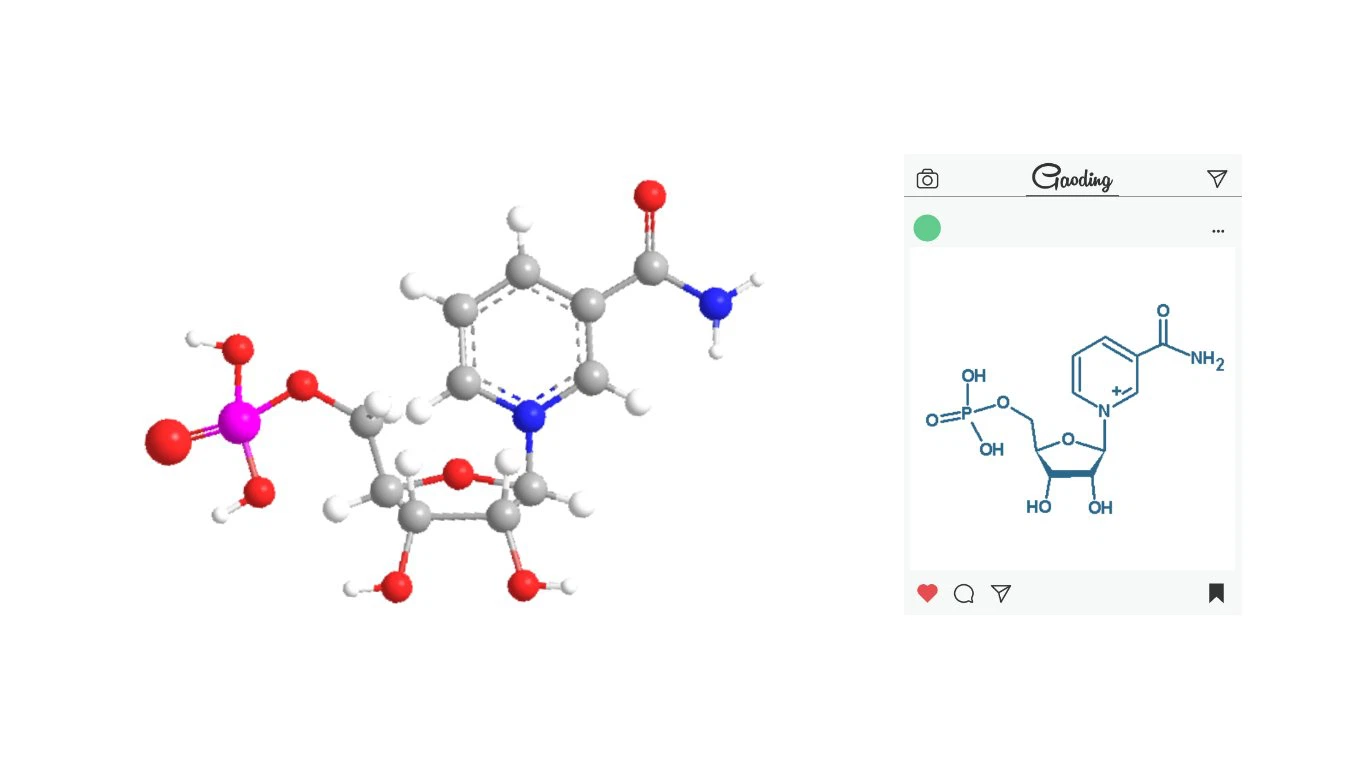 Bulk Powder Nicotinamide Mononucleotide(C11H15N2O8P)

CAS

1094-61-7

Appearance

White or almost white powder

Assay

99% min

Loss on drying

Not more than 0.5%

Heavy Metal

Not more than 10ppm

Chlorides

Not more than 200 ppm

Sulfates

Not more than 300 ppm

Iron

Not more than 20 ppm

Arsenic

Not more than 1 ppm

Bulk density

Not less than 0.15g/ml

Shelf Life

Two years when properly stored.
The improvement of oral NMN on the human body is reflected in many aspects:
1.Improves skin (reduces spots, fine lines and freckles, moisturizes skin, reduces fine lines, whitens);
2.Improve sleep (better sleep, fall asleep easier, wake up better in the morning);
3.Fatigue and physical fitness (reduced fatigue, fatigue recovery, better mobility, faster running, less muscle pain after exercise).
Others include body warming, less eye fatigue, better night vision, less allergic eye symptoms, less weight gain, less drunkenness, improved constipation, brighter hair, faster hair growth, increased appetite, better mood, Less joint pain, more agile thinking, etc.