Coenzyme Q10 is an important antioxidant and free radical scavenger. It is the coenzyme of at least 3 mitochondrial enzymes in mitochondria. It is embedded in the lipid bimolecules of the mitochondrial inner membrane as part of the mitochondrial respiratory chain. The production of energy ATP enhances cell vitality, and on the other hand, it acts as an antioxidant to remove oxygen free radicals by transferring electrons, protecting cells and reducing oxidative damage.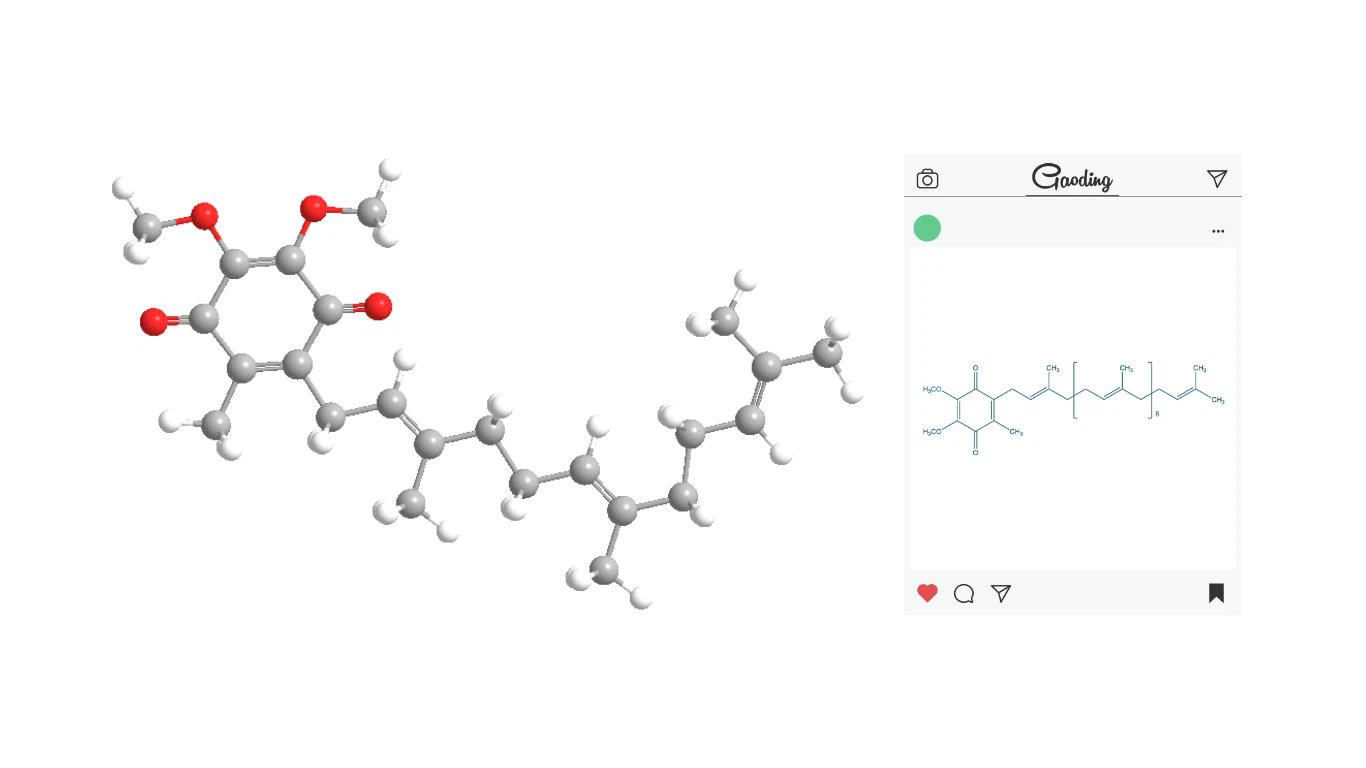 Coenzyme Q10(C59H90O4)

CAS

303-98-0

Appearance

Yellow to orange-yellow powder

Assay

≥98.0%

Loss on drying

Not more than 1%

Heavy Metal

Not more than 10ppm

Application

Raw material、medicine

Shelf Life

24 months when properly stored.
The role of coenzyme Q10 in skin care
1. Antioxidant, protect cells
Coenzyme Q10 is considered a regenerative antioxidant. It is an integral part of the mitochondrial electron transport chain and is depolarized by UVB-radiation, and when the skin is exposed to CoQ10 before UVB irradiation, it can reduce the effects of UVB on skin cells and improve cell viability.
Another study showed that coenzyme Q10 can prevent reactive oxygen species-induced cell death, and can promote the synthesis of basement membrane components in epidermal and dermal cells.
2. Firming and anti-wrinkle, improving skin aging
Wrinkles and skin sagging are mainly caused by the damage of collagen and elastic fibers, and the newly generated collagen and elastic fibers cannot be replenished in time, which are closely related to fibroblasts. Fibroblasts are "processing factories" for collagen and elastic fibers, and can also produce matrix metalloproteinases, such as MMP-1, that degrade collagen. Therefore, the number and viability of fibroblasts and their internal metabolic regulation are closely related to skin aging.
Studies have shown that coenzyme Q10 can significantly promote the increase in the number of fibroblasts and the regulation of protein expression.
It can promote the increase of fibroblast viability, promote the expression of elastic fibers and type IV collagen, and inhibit the expression of MMP-1. In addition, studies based on a dermal fibroblast model found that coenzyme Q10 could reverse some markers associated with cellular senescence.