NMN is the abbreviation of β-Nicotinamide Mononucleotide, which belongs to vitamin B derivatives, is an inherent substance in the human body, and is a precursor substance of coenzyme I (NAD+) in the human body. NAD+ (nicotinamide adenine dinucleotide) is used as a coenzyme for thousands of enzymes in the human body, participating in various physiological activities such as cell material metabolism, energy synthesis, and cell DNA repair.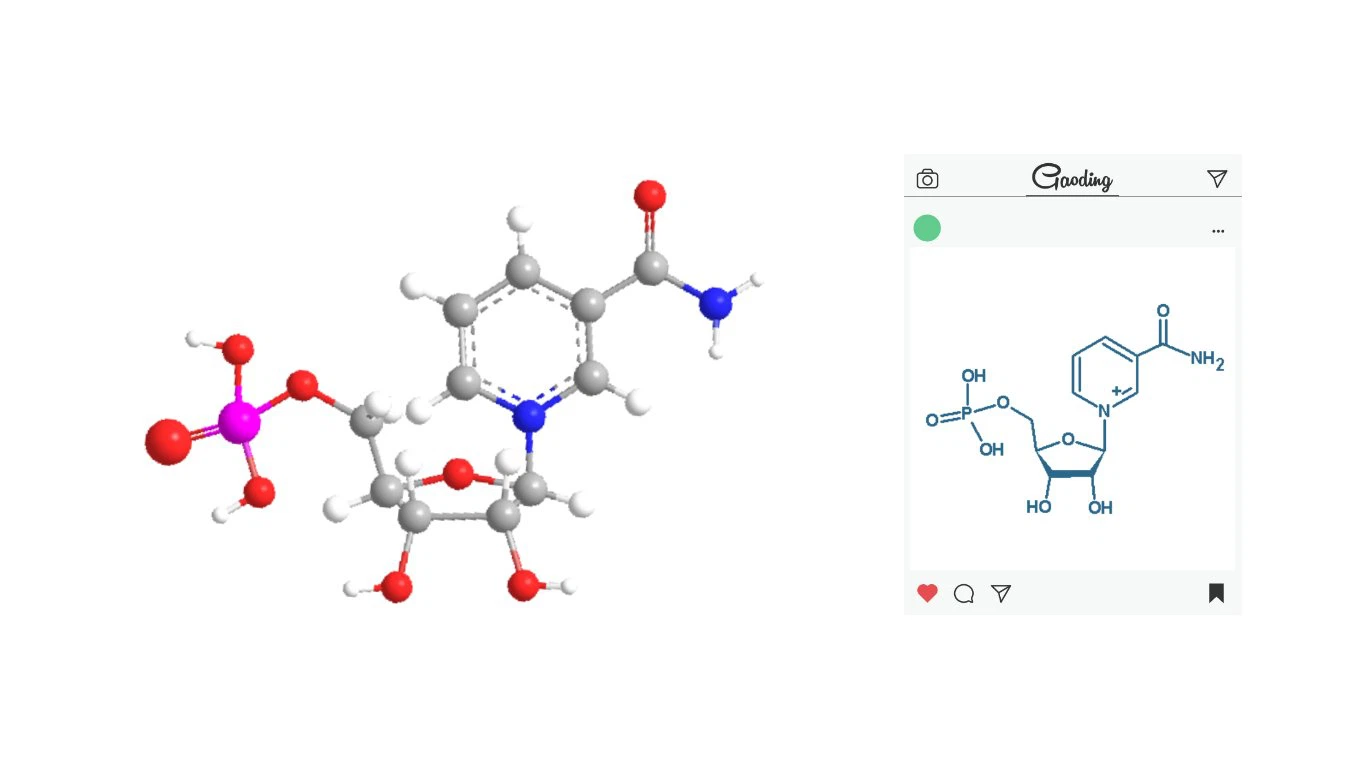 Bulk Powder Nicotinamide Mononucleotide(C11H15N2O8P)

CAS

1094-61-7

Appearance

White or almost white powder

Assay

99% min

Loss on drying

Not more than 0.5%

Heavy Metal

Not more than 10ppm

Chlorides

Not more than 200 ppm

Sulfates

Not more than 300 ppm

Iron

Not more than 20 ppm

Arsenic

Not more than 1 ppm

Bulk density

Not less than 0.15g/ml

Shelf Life

Two years when properly stored.
The ability of NMN to enhance mitochondrial function and reduce stem cell senescence through Sirt3 regulation suggests that NAD+ precursors can restore the therapeutic potential and delay aging characteristics of stem cells by activating sirtuins. After entering the cell, NMN is transformed into NAD+ to participate in the expression regulation of Sirtuins. The content of NAD+ in organ tissues decreases with age, such as pancreas, adipose tissue, skeletal muscle, liver and brain, and some inflammatory, ischemic and degenerative diseases also reduce NAD+ biosynthesis. Both physiological and pathological decreases in NAD+ biosynthesis directly reduce the activity of sirtuins, leading to the development of age-related diseases. Therefore, exogenous NMN can increase the NAD+ content in the human body, thereby helping the expression of longevity protein Sirtuins.
Various studies have confirmed the anti-aging effect of NMN, as well as the auxiliary effect of NMN on cardiovascular diseases, improving sleep quality, and enhancing immunity. With the continuous research on NMN, it is shown that NMN plays an important role in eye protection, Alzheimer's disease, diet and age-induced type 2 diabetes. With the continuous in-depth research on NMN and the continuous unlocking of functions, there are many possibilities in the direction of exploring human health and delaying aging. Based on numerous studies on the efficacy of NMN, NMN ingredient health food is very popular in the market.
Anhui GSH Bio-Technology Co.,LTD. has always adhered to green environmental protection, technological innovation and global layout. The company is equipped with advanced scientific research equipment and an experienced scientific research team. A number of national patents have been obtained, commercial production has been realized, and stable and continuous service to global customers.
Packing and transportation
Packing
25KG/Cardboard Durm,Inner by double plastic bag or Customized
Storage
Keep in cool and dry place, keep away from from strong light
Shelf Life
2 Years
Shipping

Abt 3 days By Express (DHL or FedEx)

Abt 7-10 days By Air From China Airport

Abt 10-15 days By Sea From China Seapot

Payment term
100% T/T ADVANCE