Glutathione is a low molecular weight thiol tripeptide that plays an important role in maintaining intracellular redox balance. In addition to its remarkable antioxidant properties, the discovery of its anti-melanogenic properties has led to its use as a skin lightening agent.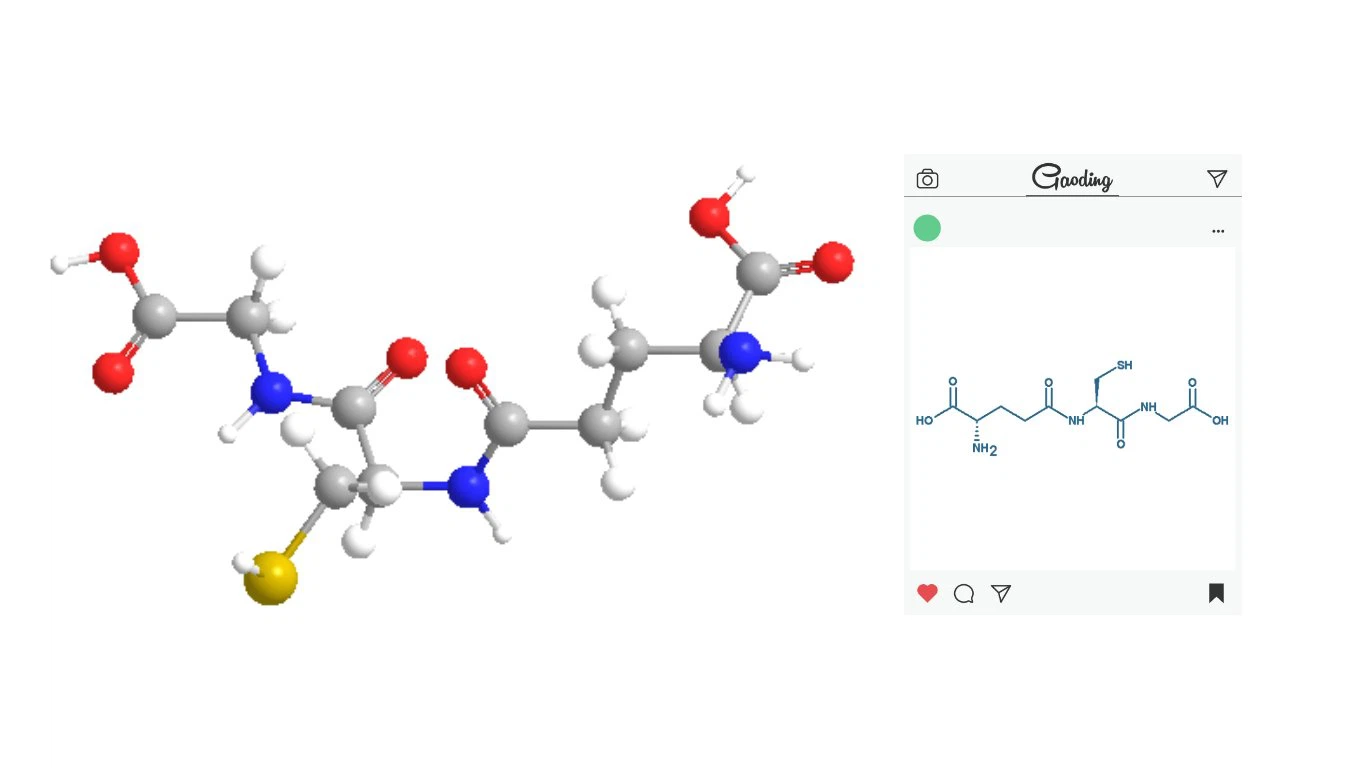 L-Glutathione Reduced(C10H17N3O6S)

CAS

70-18-8

Appearance

White or almost white powder

Assay

99% min

Chlorides

Not more than 200 ppm

Sulfates

Not more than 300 ppm

Ammonium

Not more than 200 ppm

Iron

Not more than 10 ppm

Arsenic

Not more than 2 ppm

Heavy metals

Not more than 10 ppm

Cadmium (Cd)

Not more than 1 ppm

Lead (Pb)

Not more than 3 ppm

Mercury (Hg)

Not more than 1 ppm

Sulfated ash

Not more than 0.1%

Loss on drying

Not more than 0.5%

Shelf Life

Two years when properly stored.
Glutathione, as a tripeptide containing sulfhydryl groups, has a structure of glutamic acid-cysteine-glycine. Its main function in oral cosmetics is to reduce the formation of melanin and whiten the skin. The researchers said that glutathione can inhibit the activity of tyrosinase by binding to the copper-containing active site of tyrosinase, thereby reducing the formation of black. The mechanism of action is to promote the synthesis of eumelanin from tyrosine direction to light yellow pheomelanin, thereby reducing the appearance of dullness. In addition, the unique sulfhydryl group of glutathione has strong antioxidant activity, which can remove ROS produced by epidermal cells after ultraviolet irradiation, and reduce the formation of melanin induced by ROS.
In addition, glutathione also plays a positive role in skin moisturizing. In a study of 30 women aged 20-40 who took glutathione yeast extract orally, it was found that after taking 50mg of glutathione daily, the moisturizing effect of the skin, the recovery rate of erythema, and the brightness of the skin all showed Positive changes, and the negative effects of ultraviolet radiation are much less than those who did not take it.
In addition, glutathione has been widely used in various dosage forms such as powder, liquid, tablet, and soft candy. Wherein the stability in the solid dosage form is better than that in the liquid dosage form. Glutathione has good solubility in water, fast dissolution rate, and the solution is clear and transparent. Food antioxidants such as vitamin C can be appropriately added to the liquid dosage form to reduce the loss of glutathione during storage.
Anhui GSH Bio-Technology Co.,LTD. is committed to innovative research and development of high value-added APIs, important pharmaceutical intermediates and cosmetic raw materials, realizing commercial production, and stably and continuously serving global customers.
F&A
1.what's your delivery time?
Usually we will arrange the shipment in 7-15 days.
2.How about the packing?
Usually we provide the packing as 25kg/bag or carton.Of course,if you have special requirements on them,we will according to you.
3.How about the validity of the products?
According to the products you ordered.