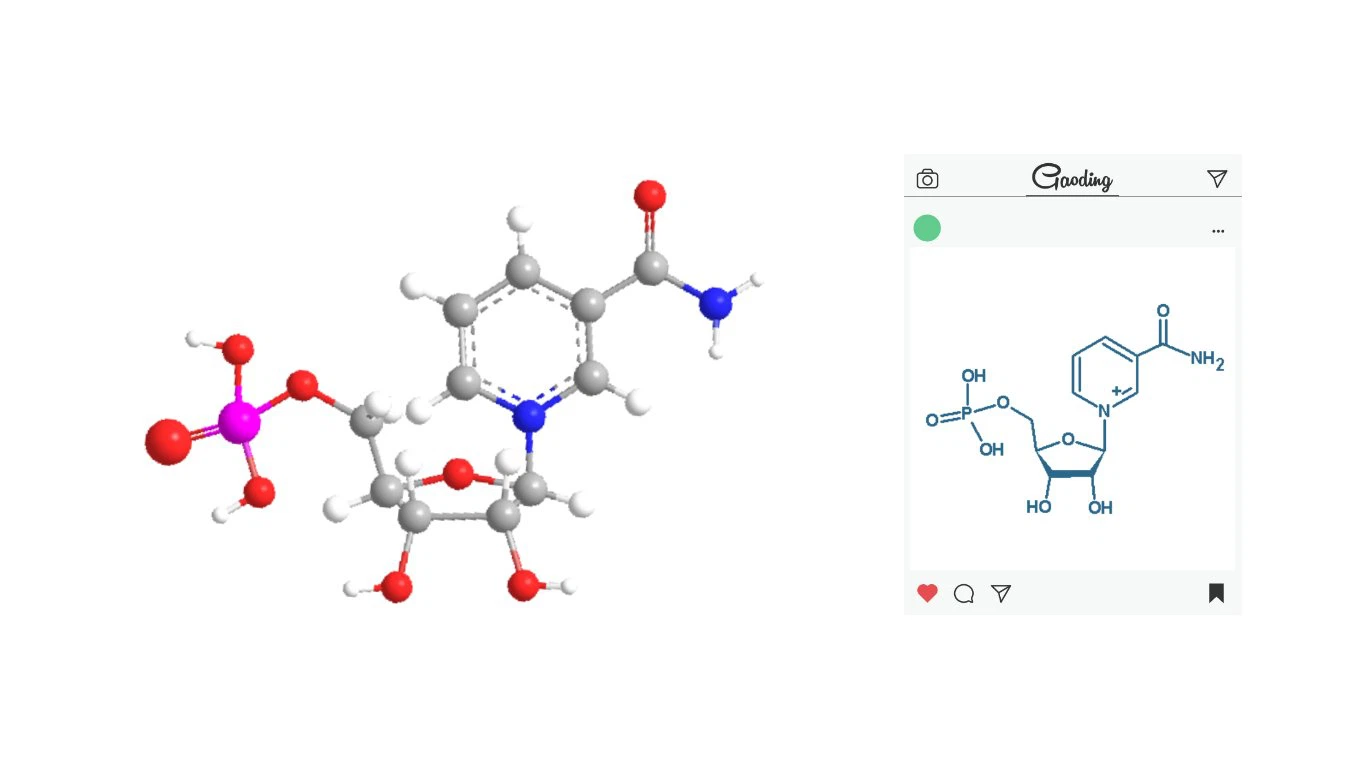 Bulk Powder Nicotinamide Mononucleotide(C11H15N2O8P)

CAS

1094-61-7

Appearance

White or almost white powder

Assay

99% min

Loss on drying

Not more than 0.5%

Heavy Metal

Not more than 10ppm

Chlorides

Not more than 200 ppm

Sulfates

Not more than 300 ppm

Iron

Not more than 20 ppm

Arsenic

Not more than 1 ppm

Bulk density

Not less than 0.15g/ml

Shelf Life

Two years when properly stored.
β-Nicotinamide mononucleotide, also known as nicotinamide mononucleotide (NMN), is a naturally occurring substance in the human body and one of the important sources of cellular energy.
As one of the key precursors for the synthesis of coenzyme I-nicotinamide adenine dinucleotide (NAD+) in mammals, NMN has been gradually understood and studied by researchers. NAD+ plays an important role in human health and participates in thousands of biocatalytic reactions, and its total content gradually decreases with age. NMN is the most important intermediate in the conversion of nicotinamide riboside (NR) to NAD+ pathway in vivo.
In recent years, with the gradual deepening of the research on NMN, it has been found that it has a variety of biological functions, and has therapeutic effects on heart and brain diseases, senile degenerative diseases, neurodegenerative diseases, and anti-aging.
Due to the powerful biological functions of NMN, many products with NMN as the main ingredient have appeared on the market. The main function is anti-aging and health care. The United States, Japan, Canada, Germany, Spain and other countries have related brands of NMN products.
In terms of anti-aging, NMN can slow down the physiological decline of the organism, enhance energy metabolism, and prolong lifespan. Given that NMN is an endogenous substance in humans, with high safety and good thermal stability, NMN as an active substance has broad prospects in the development of functional foods.
A food composition of NMN and resveratrol was developed in Japan. Resveratrol is a natural polyphenolic compound that acts as estrogen, has antioxidant, antibacterial, inhibiting tyrosinase activity, improves metabolic syndrome, and prolongs lifespan. Experiments have proved that the food composition can reduce the content of total cholesterol in blood, reduce the incidence of myocardial infarction; reduce the content of low-density lipoprotein; reduce the content of uric acid and neutral fat such as triglyceride in blood.