GSH is a tripeptide (glutamic acid-cysteine-glycine) found in plants and animals, which is a major hydrophilic intracellular antioxidant that protects cells from endogenous and exogenous The attack of the source toxins, including reactive oxygen species (ROS) and free radical nitrogen (RNS). GSH acts as a nucleophile and reducing agent, preventing damage to proteins, lipids, and nucleic acid molecules by reacting with and eliminating electrophilic or oxidizing species.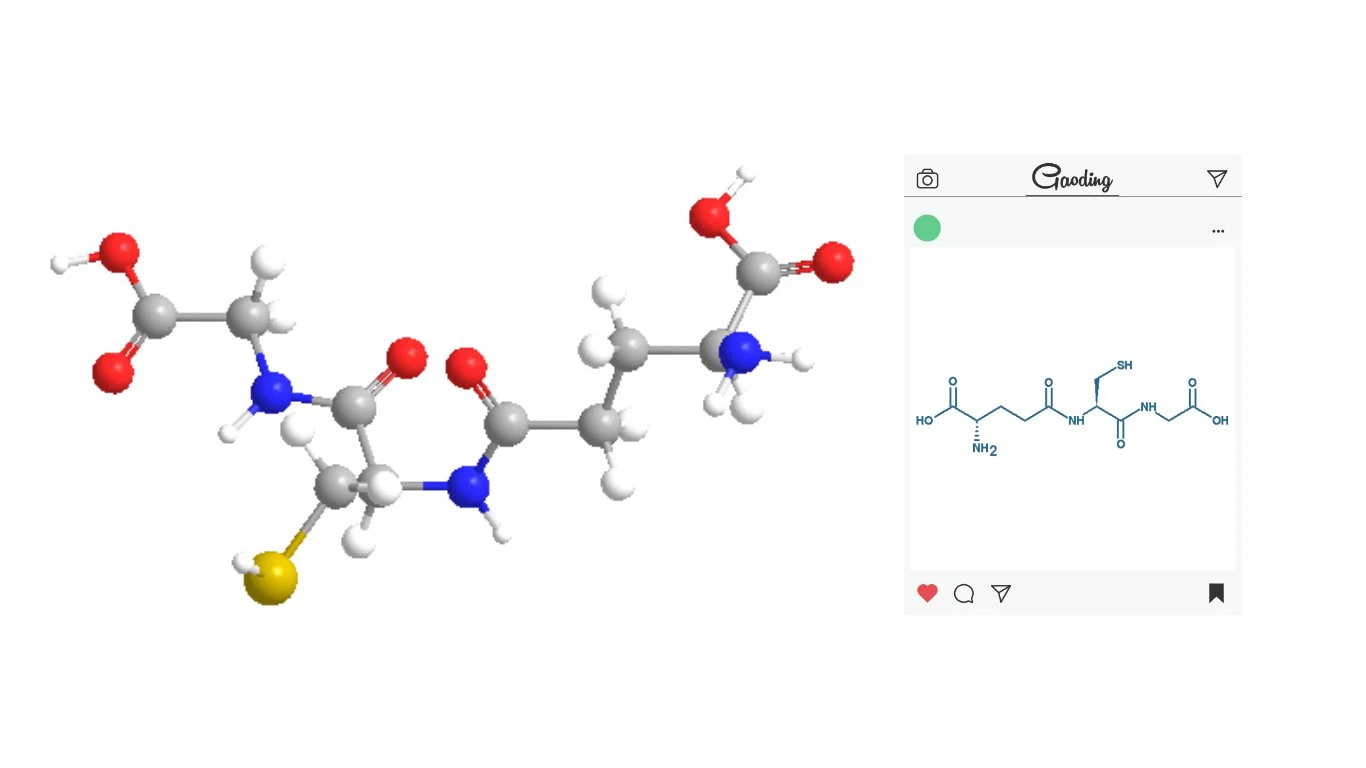 L-Glutathione Reduced(C10H17N3O6S)

CAS

70-18-8

Appearance

White or almost white powder

Assay

99% min

Chlorides

Not more than 200 ppm

Sulfates

Not more than 300 ppm

Ammonium

Not more than 200 ppm

Iron

Not more than 10 ppm

Arsenic

Not more than 2 ppm

Heavy metals

Not more than 10 ppm

Cadmium (Cd)

Not more than 1 ppm

Lead (Pb)

Not more than 3 ppm

Mercury (Hg)

Not more than 1 ppm

Sulfated ash

Not more than 0.1%

Loss on drying

Not more than 0.5%

Shelf Life

Two years when properly stored.
GSH can be obtained by eating foods such as meat, fish, broccoli, cabbage, garlic, onions, grains, dairy products and dietary supplements. However, this contribution to systemic GSH is negligible because dietary GSH can be hydrolyzed in the gastrointestinal tract by γ-glutamyl transpeptidase (GGT) and is transported inefficiently by cells, resulting in low bioavailability. In contrast, the body can synthesize GSH in large quantities, especially in the liver, due to two ATP-dependent enzymatic reactions of the precursor amino acids cysteine, glutamic acid, and glycine in the transsulfuration pathway.
GSH acts as a potent antioxidant in both plants and animals, preventing cellular damage caused by the cells' constant production of ROS, which may be the result of electron transfer, or the enzymes responsible for cellular oxidative and degenerative processes product of the reaction.
Several conditions can affect the level of GSH in cells, such as smoking, excessive alcohol consumption, drugs, ultraviolet radiation, obesity, age, type 2 diabetes and cardiovascular disease.
Studies have shown that under low glutathione conditions, immune functions such as T cell proliferation and NK activity are impaired. When GSH synthesis was inhibited by the GCL inhibitor L-buthionine sulfoximine (BSO), DNA synthesis was impaired in human CD4+ T cells, suggesting that T cells require GSH for normal proliferation.
In addition, conditions that may require large amounts of GSH under appropriate circumstances also occur in the elderly, individuals infected with tuberculosis, HIV, and episodes of sepsis or shock and inflammation, such as colds and flu. Therefore, decreased GSH levels can adversely affect a variety of physiological processes. So in general older people with low GSH levels and individuals with chronic inflammation would recommend GSH supplementation.