The full name of NMN is β-Nicotinamide Mononucleotide, which is the precursor of the coenzyme NAD+ involved in the energy conversion of cells in the human body. NAD+ exists in all living cells and is essential for regulating cellular aging and maintaining normal body functions, and is believed to help maintain a youthful state in humans. After entering middle age, the amount of NAD+ in the human body decreases sharply, only a fraction of that in youth, which triggers various symptoms of aging in the body, such as memory loss, weakening of cardiovascular function, immune disorders, poor sleep quality, energy Drops, hair loss, loss of appetite, and degeneration of various neurons, to name a few.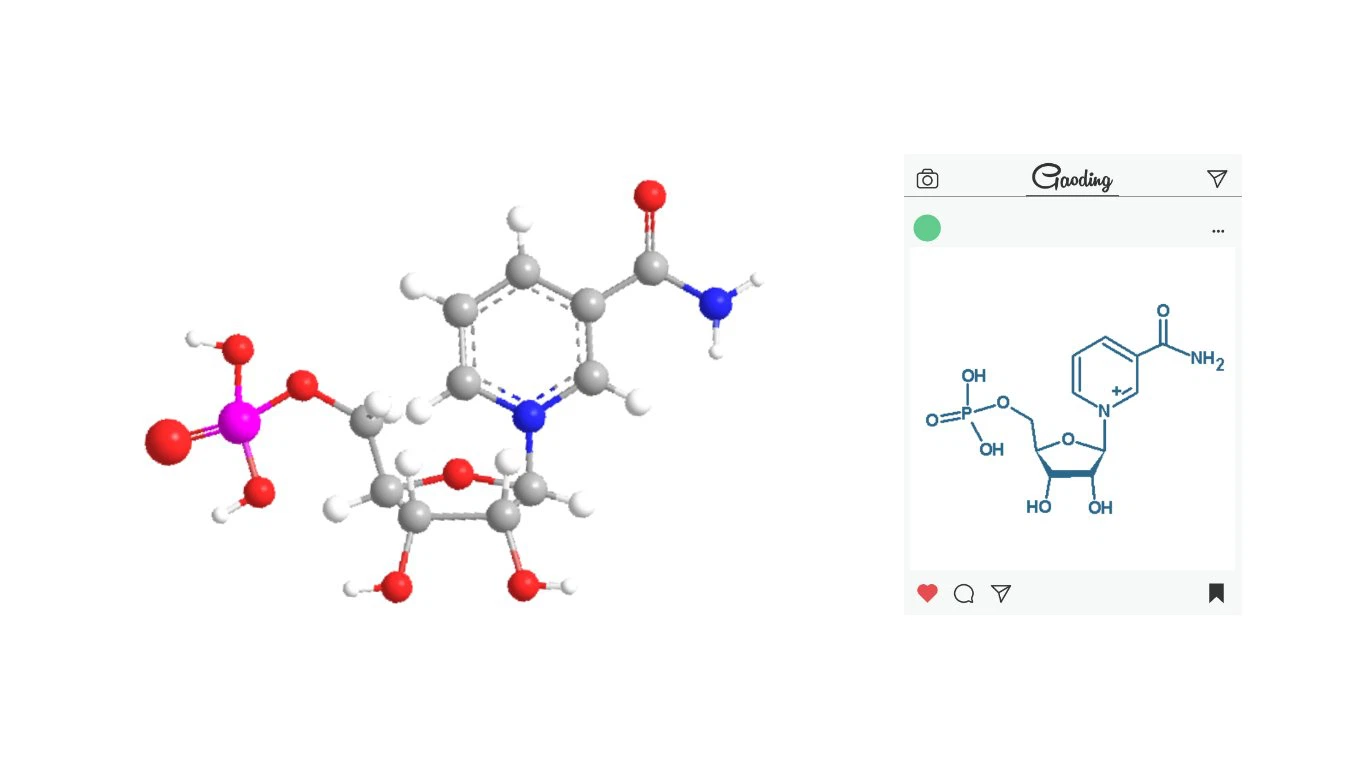 Bulk Powder Nicotinamide Mononucleotide(C11H15N2O8P)

CAS

1094-61-7

Appearance

White or almost white powder

Assay

99% min

Loss on drying

Not more than 0.5%

Heavy Metal

Not more than 10ppm

Chlorides

Not more than 200 ppm

Sulfates

Not more than 300 ppm

Iron

Not more than 20 ppm

Arsenic

Not more than 1 ppm

Bulk density

Not less than 0.15g/ml

Shelf Life

Two years when properly stored.
However, the molecular weight of NAD+ is too large, and it cannot really enter the cells to play a role if it is directly supplemented, so NMN can be supplemented at this time. As the precursor of NAD+, NMN can reach the blood through the small intestine and transform into NAD+ after a few minutes to tens of minutes of oral administration, and then be transported to the liver, muscle, heart and other organs, and no side effects have been observed. Among the candidate precursor substances, it has become the first choice for supplementing NAD+.
NMN has the functions of resisting photoaging and photodamage, anti-oxidation, anti-inflammation and soothing. NMN raw materials can be used in freeze-dried powder, essence, water, cream, mask and other products.
In the combination of NMN, there are mainly combinations of resveratrol, coenzyme Q10, PQQ, proteoglycan, plasmalogen, diosgenin and so on. The most common combination is resveratrol, which is also involved in sirtuin activation and insulin sensitivity, and is often used for anti-aging and cardiovascular and cerebrovascular health; NMN, as a coenzyme, is also considered to interact with coenzymes such as coenzyme Q10 and PQQ Tolerance, can synergistically better fight against free radicals, accelerate metabolism, and slow down cell aging.
Why choose us?
1.OEM service professional design team
2.Professionally supplying natural food and cosmetics ingredients products
3.100% inspection before delivery
4.Inventory 24 hour delivery
5.Complete documentary system
6.Stable supply---gluta white--L Glutathione
7.Fast after-service response