Nearly 70 years have passed since SAMe was discovered in the 1950s. SAMe has been widely used in the clinical treatment of intrahepatic cholestasis, showing superior clinical efficacy and safety.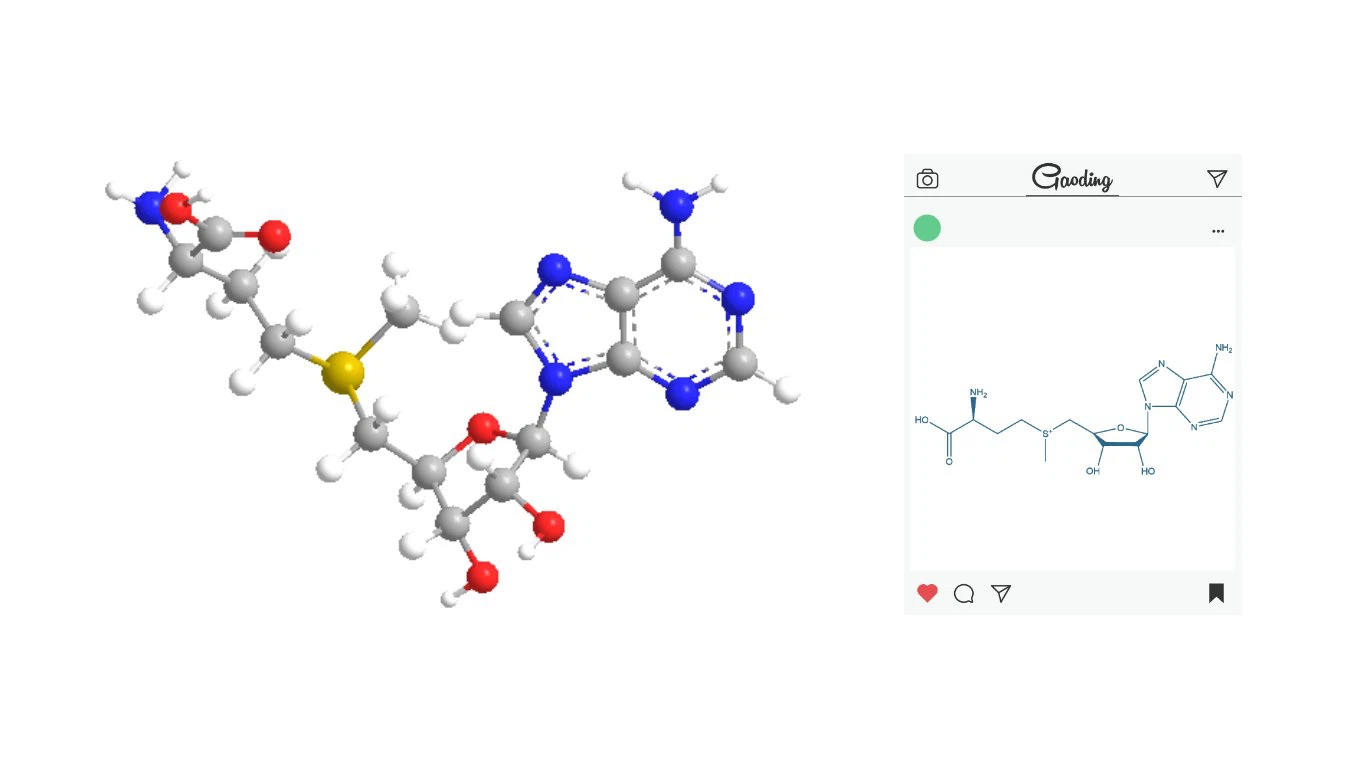 S-Adenosyl-L-methionine(C22H34N6O16S4)
CAS
97540-22-2
Appearance
White fine powder
Assay
≥98%
Heavy metals
Not more than 10 ppm
Loss on drying
Not more than 1%
Application
Raw material、medicine
Shelf Life
24 months when properly stored.
In addition, SAMe can also be used to treat various liver diseases such as drug-induced liver injury and alcoholic liver disease, and can significantly improve the symptoms of depression associated with liver diseases. SAMe also has anti-tumor, anti-inflammatory and other therapeutic effects.
The change of methylation process in organisms is the methylation of a hypomethylated gene that causes tumors, thereby achieving the effect of tumor suppression. Therefore, clinical supplementation of SAMe is expected to become a new option for tumor adjuvant therapy. Clinical research in recent years It has been confirmed that SAMe has a good hepatoprotective effect during chemotherapy, perioperative period of transcatheter chemoembolization and after hepatectomy in patients with liver metastases from intestinal cancer, and can significantly improve liver function in patients with liver cancer. , Inhibit the growth of tumor cells, promote their apoptosis, and improve the quality of life of patients.
SAMe is widely used in the treatment of liver diseases caused by various factors through the actions of transmethylation, transsulfurization and transaminopropylation. Both have good curative effect. In addition, it plays an important role in improving the bad mood of patients with liver disease and treating liver disease complicated with depression. With the further deepening of clinical research, the therapeutic effect of SAMe on arthritis, Parkinson's disease, Alzheimer's disease, migraine, epilepsy and insulin resistance has gradually attracted attention. In addition, the research on SAMe in improving the hypomethylation of tumor cells is also gradually carried out, and clinical supplementation of SAMe is expected to become a new option for cancer treatment.
F&A
1.What certificates do you have?
ISO,Kosher,Halal,FDA,Business License and Food Management License.
2.How to control and quality assurance?
a.High grade clean workshop.
b.Inspection center equipped with instruments of HPLC,GF etc,R&D and QC for testing of each batch.
c.Cooperated with third-party test agency for testing heavy metals,pesticide residues,allergen etc.
3.What's your shipping methods and delivery time?
a.Shipping Methods:DHL,UPS,TNT,FEDEX,EMS
b.Shipping time:5-8 days by air or 20-40 days by sea.
4.How about delivery leadtime?
Within 7 working days after payment confirmed.