L-Carnosine is a dipeptide composed of two amino acids, β-alanine and L-histidine, and is a crystalline solid. Muscle and brain tissue contain very high concentrations of carnosine.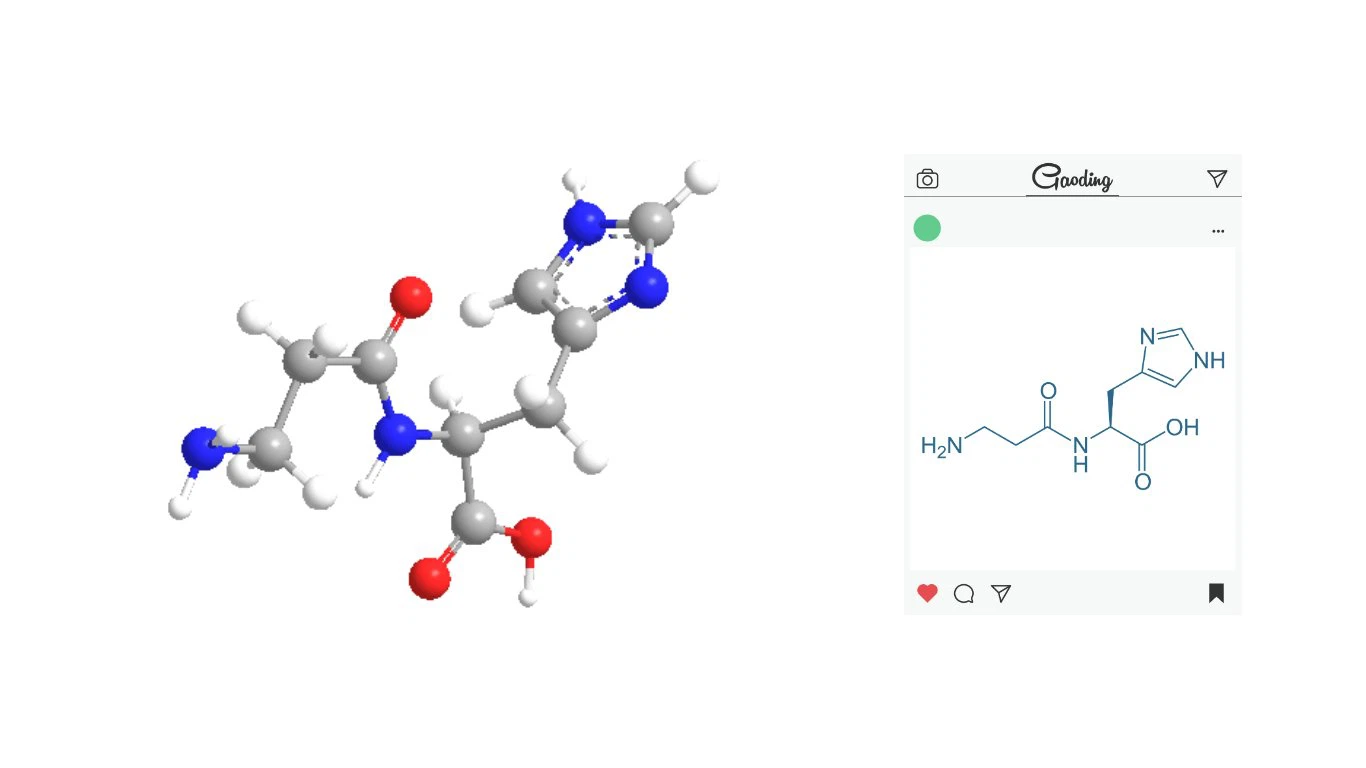 L-Carnosine(C9H14N4O3)

CAS

305-84-0

Appearance

White powder

Assay

≥98%

Heavy metals

Not more than 10 ppm

Loss on drying

Not more than1%

Application

Raw material、medicine

Shelf Life

24 months when properly stored.
Carnosine has been shown to scavenge reactive oxygen radicals (ROS) and α-β unsaturated aldehydes formed during oxidative stress by overoxidizing fatty acids in cell membranes.
The main function of carnosine is to prevent free radical damage, especially to the lipid portion of cell membranes. Carnosine is a cell membrane stabilizer and protector. A cell with a damaged outer membrane is as useless as a burst balloon. Carnosine not only protects the outer cell membrane, but also has a protective effect on the mitochondrial membrane. Mitochondria are tiny energy-producing cellular organs present in every cell. The lipid part of the mitochondrial membrane is prone to lipid down with free radicals. Carnosine is a "modulator," a mediator that has two obvious actions, increasing the deficient substance and removing the excess.
Carnosine also inhibits glycation, the process of forming deleterious linkages between proteins and sugars. The result may be cross-linked proteins as well as advanced glycation end products. The carbonylation of carnosine with proteins can make proteins less prone to crosslinking.
As a biological substance, carnosine exists in high concentrations in muscles and other tissues. It can achieve anti-wrinkle effects by inhibiting protein denaturation and preventing cells from being damaged by environmental stress.
The effect of carnosine on the repair of the basement membrane can stimulate the production of collagen and achieve the anti-aging effect of the dermis.
Carnosine can capture free oxygen free radicals and is particularly effective in preventing the oxidation of protein components (accelerating wrinkles and collagen loss).
Prevents the production of reactive oxygen species (which accelerate skin aging and pigment production), thereby preventing oxidative damage to the skin.