May 08, 2023 / Author: China Glutathione suppliers & NMN manufacturers
Adenosine is a synthetic substance of energy metabolism in the body, participates in various physiological processes of the human body, and has been extensively studied in the cardiovascular field. Adenosine Triphosphate (ATP) is the direct source of energy required for all life activities in the body, and is vividly called "life fuel". Adenosine is the product of adenosine triphosphate dephosphate group, the two are related, but they are still different drugs with significant differences.
1. Adenosine triphosphate (ATP)
Drug Name: Adenosine Triphosphate Disodium Injection, Adenosine Triphosphate Disodium Magnesium Chloride for Injection, etc.
Indications: coenzyme drugs. For the adjuvant treatment of progressive muscular atrophy, sequelae of cerebral hemorrhage, cardiac insufficiency, myocardial disease and hepatitis.
Pharmacological action: Adenosine triphosphate is a coenzyme that can improve the metabolism of the body and participate in the metabolism of fat, protein, sugar, nucleic acid and nucleotide in the body. At the same time, it is the main source of energy in the body, and can be transformed with ADP to realize energy storage and release, thereby ensuring the energy supply for various life activities of cells.
Main clinical application: It is mainly used for the adjuvant treatment of diseases caused by the decrease of cell enzymes after cell damage, such as progressive muscular atrophy, sequelae of cerebral hemorrhage, cardiac insufficiency, myocardial disease and hepatitis.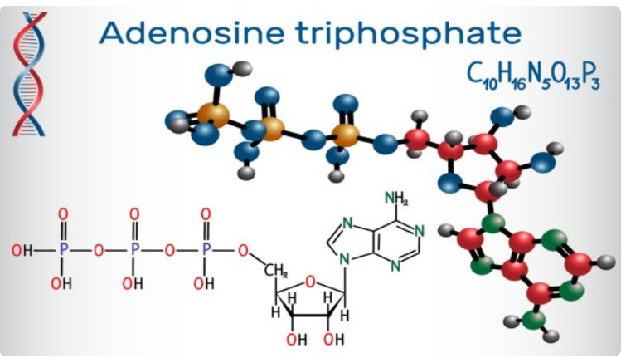 2. Adenosine
Drug Name: Adenosine Injection
Indications: (1) for the treatment of paroxysmal supraventricular tachycardia; (2) for echocardiography drug stress test, auxiliary diagnosis of coronary heart disease; (3) for use in radionuclide myocardial perfusion imaging MPI A loading drug, suitable for patients who cannot accept exercise load (approved indication by US FDA).
Pharmacological effects: (1) Adenosine acts on A1 receptors: slows heart rate, reduces myocardial contractility, slows atrioventricular conduction; (2) acts on A2A and A2B receptors: dilates blood vessels, inhibits platelet aggregation, and inhibits white blood cell adhesion Attached; (3) Acting on A3 receptors: reducing oxygen free radicals, reducing the release of inflammatory factors, and inhibiting cardiomyocyte apoptosis.
Pharmacokinetics: The half-life of extracellular adenosine is less than 10 seconds, and it is mainly eliminated by cellular uptake, and the rest can be deaminated in the form of adenosine deamination. The activation and inactivation of adenosine are not metabolized by the liver and kidney, so the decline of liver and kidney function does not change the efficacy and tolerance of adenosine.
Main clinical applications: cardioversion of supraventricular tachycardia, functional diagnosis of coronary heart disease, stress drugs (stress echocardiography, stress nuclide myocardial perfusion imaging, fractional flow reserve FFR), PCI perioperative coronary or intravenous infusion to improve microscopic cycle etc.
Supplier Introduction: China glutathione supplier and NMN manufacturer GSHworld, the company mainly develops biotechnology and industrialization. As a global pioneer in enzymatic catalytic ATP regeneration technology, our company advocates green production and is committed to providing customers with better and more environmentally friendly products and services. Glutathione Manufacturer,NMN Factory,Citicoline Sodium supplier,China NMN manufacturers