Coenzyme Q10 was first discovered in 1957 by Dr. Fredrick, a biologist at the University of Wisconsin.
In 1987, Dr. Karl Folkers found that many people were deficient in coenzyme Q10 and suffered from various heart diseases, and was known as the "father of coenzyme Q10". He predicted that oral intake of coenzyme Q10 would strengthen the heart and cardiovascular system. Coenzyme Q10 can not only prevent heart diseases such as myocardial infarction, myocardial failure, angina pectoris, abnormal heartbeat, but also other health effects that are beneficial to the human body.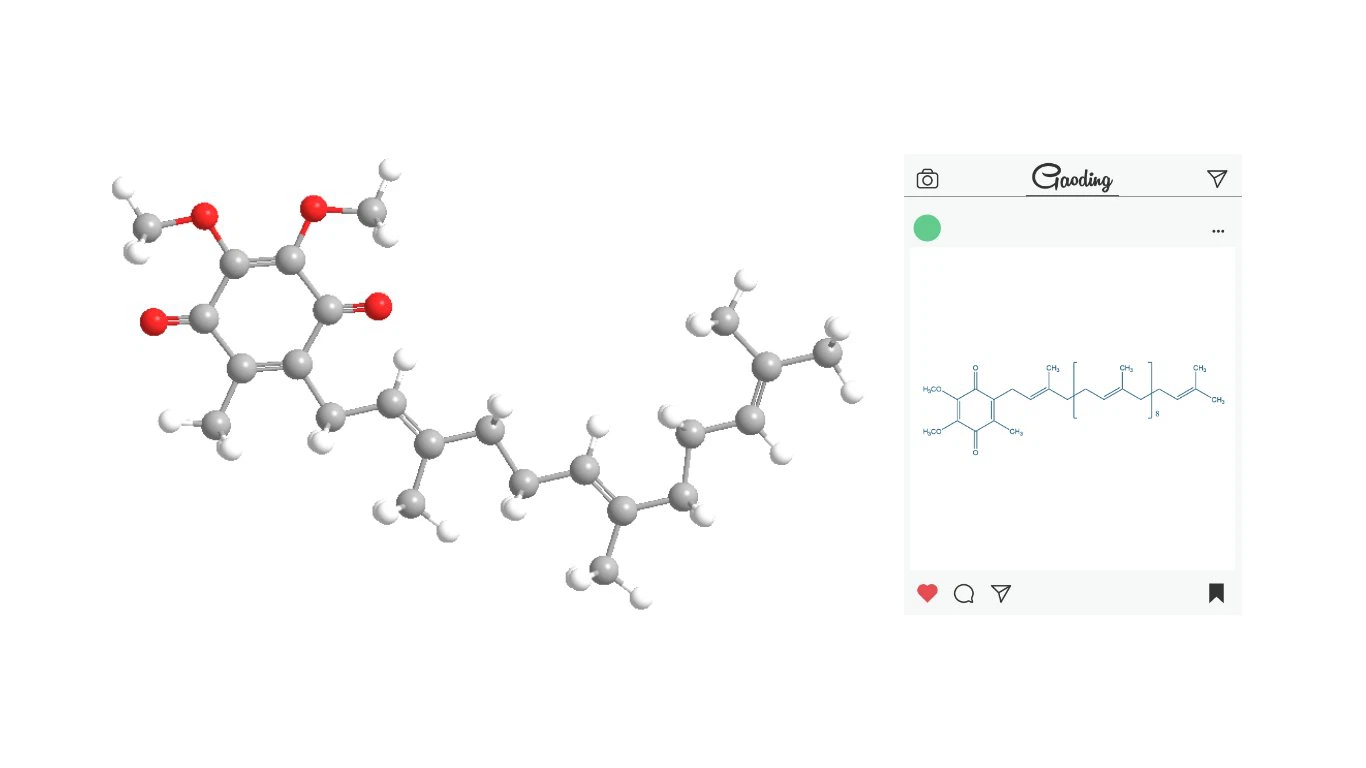 Coenzyme Q10(C59H90O4)

CAS

303-98-0

Appearance

Yellow to orange-yellow powder

Assay

≥98%

Heavy metals

Not more than 10 ppm

Loss on drying

Not more than 1%

Application

Raw material、medicine

Shelf Life

24 months when properly stored
Coenzyme Q10 can be regenerated in the human body, but with age and disease, the ability of the body to synthesize coenzyme Q10 will gradually decrease, and the ability to resist oxidation and generate energy will also decrease.
In addition to increasing age, the production of CoQ10 may also be affected by other factors, such as stress and bad habits, including poor eating habits, lack of physical exercise, etc.
Decreased coenzyme Q10 affects the normal functioning of the body, first affecting heart function. When the coenzyme Q10 content in the human body is less than 60%, palpitation, chest tightness, and body fatigue may occur; when it is less than 40%, it may lead to myocardial infarction, myocardial ischemia, and coronary heart disease; when the content is less than 25%, it may even lead to The heart stops beating. Therefore, middle-aged and elderly people aged 40 and above and people with heart disease need to supplement coenzyme Q10.
At the same time, people who are prone to fatigue, lack of physical strength, often catch colds, have low immunity, or want to delay aging are suitable for coenzyme Q10 supplementation.
At present, it is generally recommended that the daily intake of coenzyme Q10 be 20-200 mg. According to the content of coenzyme Q10 contained in food, you need to eat 0.3~3kg of sardines, or 0.6~6kg of pork/beef, or 2~20kg of broccoli every day. For ordinary people, it is not necessarily enough to eat every day. Therefore, especially for middle-aged and elderly people, additional supplements can be made by ingesting coenzyme Q10 supplements.