Jul 14, 2023 / Author: China Glutathione suppliers & NMN manufacturers
Hypertension is a global health problem as we age. Multiple studies have shown that NMN has the potential to lower blood pressure and cholesterol, which is essential for cardiovascular health.
NMN is of great help to those with high blood pressure. Hypertension refers to resting in a quiet environment for more than five minutes without using antihypertensive drugs, high pressure is greater than or equal to 140 mm Hg, and low pressure is greater than or equal to 90 mm Hg. Hypertension is a common and frequently-occurring disease worldwide, which seriously threatens human health. High blood pressure is very harmful to the human body and can easily lead to cerebral hemorrhage, cerebral infarction, cerebral thrombosis, heart failure, renal failure, and arteriosclerosis of important organs of the body.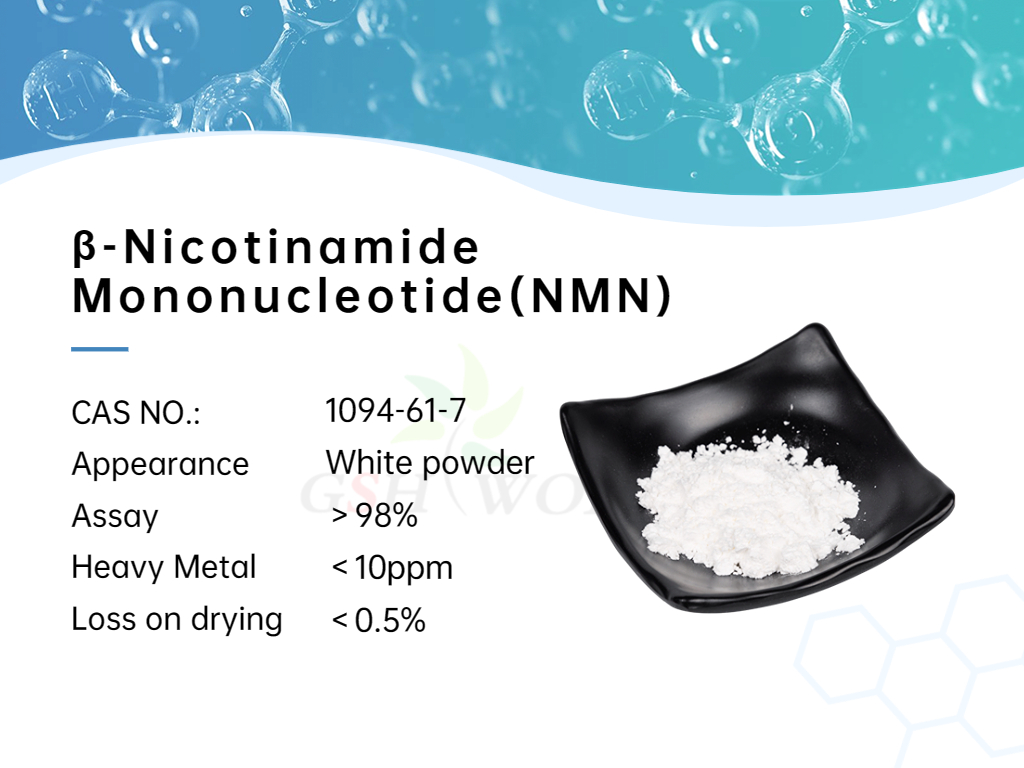 The effect of NMN on hypertension is manifested in:
(1) After NMN enters the vascular endothelial cells, it can effectively increase the content of NAD+ in the cells, thereby reducing the attack of free radicals on the mitochondria in the cells, maintaining the function of the mitochondria, and enabling the mitochondria to produce nitric oxide, which is a very important Cytotensin can promote blood pressure drop.
(2) NMN inhibits and reverses atherosclerosis by supplementing NAD+, restores blood vessel elasticity, and at the same time prevents the re-formation of thrombus through anti-inflammatory effects, and then opens the blocked circulation and expands blood volume, thereby continuously and slowly lowering blood pressure .
(3) The latest research found that NMN can reverse the expression profile of microRNAs in aging blood vessels, and the latter has a direct causal relationship with the development of cardiovascular aging phenotypes and cardiovascular pathogenesis, thereby reversing vascular aging and increasing blood vessel elasticity. Lower blood pressure.
Supplier Introduction: China glutathione supplier and NMN manufacturer GSHworld, the company mainly develops biotechnology and industrialization. As a global pioneer in enzymatic catalytic ATP regeneration technology, our company advocates green production and is committed to providing customers with better and more environmentally friendly products and services. Glutathione Manufacturer,NMN Factory,Citicoline Sodium supplier,China NMN manufacturers